A Review on Smile, the Twisted and Bizarre Horror Film
With Halloween just around the corner, horror, thriller movies are rapidly being released and reaching theaters and other streaming platforms. Movies such as "Barbarian" and "The Black Phone" have set the bar high, earning positive reviews and ending up on must-watch lists.
Since its release on September 30th, Smile has grossed over $50,000,000 at the box office and received around 78% on Rotten Tomatoes.
Directed and written by Parker Finn, Smile follows the life of Dr. Rose Cotter, a psychiatrist played by Sosie Bacon, after she witnesses a traumatic event involving one of her patients. She is then cursed and forced to face past haunting memories while living a nightmare. This concept I found to be extremely intriguing in its approach.
The film utlilizes flashbacks of Rose's childhood which displays the death of Rose's mother, who overdosed, and the scene ends with Rose seeing the body. In doing so, it really eases the viewer into the plot events that follow by opening up with background that portray an idea of what memories contribute to her actions.
The message of mental health in general is strong throughout the movie; Rose's feelings of guilt, her trauma, and her depression were conveyed well, and it greatly impacted the storyline. Considering Finn's genius directing, its no wonder Rose's character development is so smooth. revolves around the inner emotions and thought processes of trauma.
The scene then cuts to the present day, where Rose works as a therapist. She meets Laura, a patient assigned to her, who is traumatized after witnessing her professor die. It doesn't take long for Laura to see something that Rose can't, which after a few seconds of freaking out, possesses Laura into something inhumane. The possessed Laura proceeds to smile creepily at Rose and then takes her own life.
Following the traumatic death of her patient, Rose finds herself having trouble moving on from what happened. On her way to work, she mistakes one of her patients, Carl, who is briefly shown at the movie's beginning, for Laura. She approaches the room and is met with a sinister grin from Carl, who tells her repeatedly that she will die. With all of these reoccuring stressful events being thrown at Rose, it almost feels the same for the viewer, showing how Finn has succeeded in creating this form of understanding for her turmoil.
At times, the film seemed to rely on jumpscares to make the movie scarier, but after a while, they got to the point where it wasn't frightening but just predictable and repetitive. However, the horror aspect achieved a way of reflecting Rose's mental state in an interesting way.
Over the course of the movie, Rose finds herself seeing multiple entities that take the form of a human smiling. She makes the decision to investigate, which sends her into a spiral of insanity. She has vivid dreams, sees horrifying things, and has to experience the pain of her loved ones becoming cursed. All of these elements contribute to creating an accurate image of how her inner emotions drive her thought processes.
Compared to the rest of the movie, the ending of Smile was too drawn and I felt as though the events overlapped too much, so it was difficult to make sense of it all. It was apparent from the start of the movie that it wouldn't end happily, and while I do think it was better not to end it on a completely positive note, I was a bit disappointed to see that the curse was passed off to one of the only people Rose cares about.
Although a couple of aspects about the film had areas in need of improvement, with well-planned and delivered plotlines, Smile is a great horror to watch.
You may be interested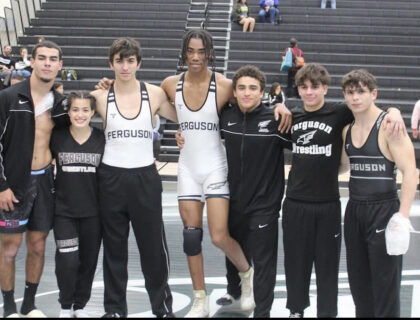 Senior Wrestlers Say Goodbye
Nicole Duran
- Jan 26, 2023
On Wednesday, January 18th the Falcons wrestling team matched up against West Minster, Hialeah Gardens, and Mater Academy. This event was special for…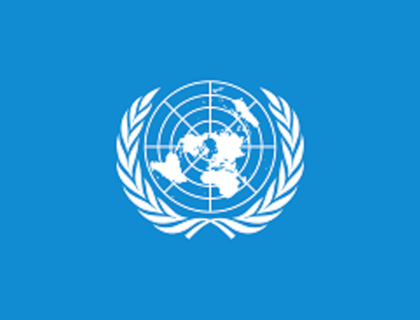 Club Spotlight, Student Life
0 shares11 views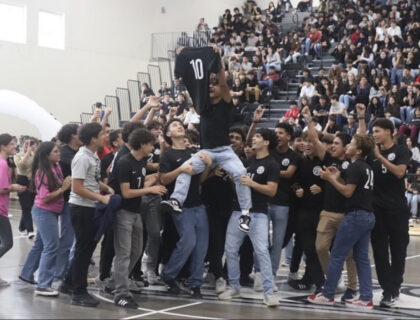 Student Life
0 shares11 views
Most from this category