Amanda Sol finds her place at Ferguson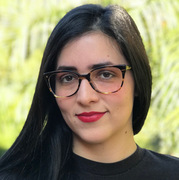 In room 1009, Amanda Sol teaches her History and English classes on a seemingly normal basis. However, there is more to Sol than what is on the surface. After a year of teaching experience teaching with 8th to 9th graders, Miss Sol has created multiple strategies to implement more of her teaching style into the way she runs the class.
"When I teach, I'm a facilitator," Sol says, "I'm facilitating my students with the knowledge and tools to execute a skill or achieve understanding. The students do all the work! It's my job to push students to the edge of what they think they can do so that they can break through and feel awesome."
One of her favorite subjects to teach is English because she loves to read and write and makes an effort to do it every day in her personal life. She tries to impart her love of reading to her students. Undoubtedly, Sol is incredibly invested in her work and dedication to her students.
"It is very rewarding to see students make improvements in writing as a result of my guidance," Sol said.
But, that doesn't mean that they don't get on her nerves sometimes. One of Sol's biggest pet peeves is when a student has asked to repeat herself or asked a question that she had just said the answer to. "Sometimes I feel like I'm in the movie Groundhog Day." But instead of letting it drag her down, Sol has done the exact opposite and created a system for it.
"One of the ways I deal with this is having a phone station in my room so that students aren't dividing their attention between me and a much-more-fun smartphone," Sol said
Certainly, there are always perks to teaching. "One of the things I like most about my job is being able to have discussions with so many young people about things that I'm passionate about, whether it be a book or a historical event, or even pop culture. It's genuinely fascinating to hear so many perspectives." Obviously, there are some things within the school systems that she would like to change if she could, one of them being the time school begins.
 "The first thing I would do is to start the school day later than 7:30 A.M. I remember many sleepy mornings from my own high school days," Sol said
She also thinks they should cap classes down to around 20 students so it's not so overbearing. All in all, Sol is very serious about education and the responsibility that comes with teaching the future. "As a teacher, my students' personal and academic growth is my responsibility." She understands that one's education can control what path a person goes down.
When first arriving at Ferguson, it is safe to say that Sol felt very intimidated standing in front of our enormous campus. She said, like most freshman, she was overwhelmed by the size of the school.
"Ferguson is a huge school and I definitely got lost the first couple of days," she said
It was a feeling so many 9th graders and new students at Ferguson can relate to. It could be comforting to know that teachers are going through the same thing they are. She also loved the creative art pieces in the hallway. "I'm surrounded by so many talented kids."
In the words of Ferris Bueller, "Life moves pretty fast. If you don't stop to look around once in a while, you could miss it." Using this motto in her daily life, on her days off Sol likes to travel and try new experiences. She loves to travel to new places or visit her friends in the different cities they live in. But usually during her free time, she loves to try new restaurants and coffee shops, as well as go thrift shopping, and of course, she enjoys reading both fiction and non-fiction books she's checked in the library
For longer trips, she takes time during the summer to voyage to far off places she's never seen before. This year she is doing what she can to get to South Korea and Japan.
"I've always been interested in Korean history and culture, and I love to eat Korean food. Japan isn't too far from South Korea and I've heard from so many people that it was their favorite travel destination, so now I really want to go," she said.
When talking about not only different places but different times, Sol states that if she could travel in time, she would pick the 1980s, because of the pop culture of that era. Likewise, She would also love to have a conversation with Mary Wollstonecraft and Malcolm X. "Both were independent revolutionary thinkers that I admire deeply. I would talk about life and then ask them to give me advice on how to be more like them."
After seeing how she shows so much empathy and commitment (with a little bit of tough love sprinkled in) to her students, it is plain to see that Sol is not just a teacher, but a new addition to the falcon family that has made her start in Ferguson. Not only should we welcome her with open arms, but hope that this is the beginning of a long and joyful time.
You may be interested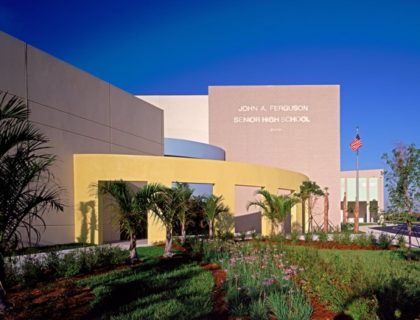 Student Life
0 shares173 views
Farewell, Falcons!
Samantha Vargas and Keilyn Quintero
- May 24, 2019
Like every year, the 2018-2019 school year has been an eventful one both schoolwide and worldwide. Since the first day of school, there…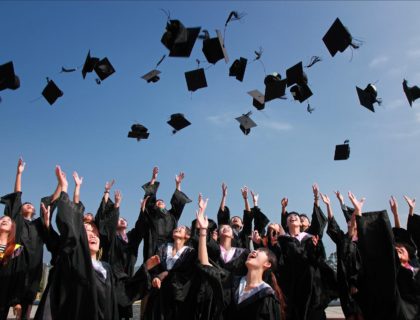 Uncategorized
0 shares161 views
Senior Graduation is Fast Approaching!
Alexa Nunez
- May 20, 2019
The school year is closing soon as June quickly approaches. While most John A. Ferguson students will be coming back next year,…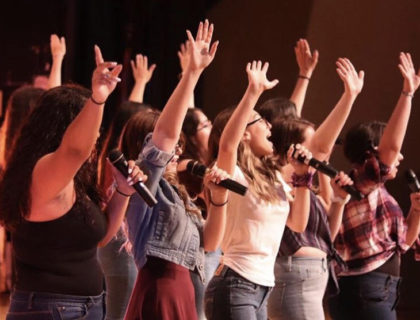 Arts & Entertainment, Student Life
0 shares165 views
Most from this category