'Coachella' Stuns Festival-Goers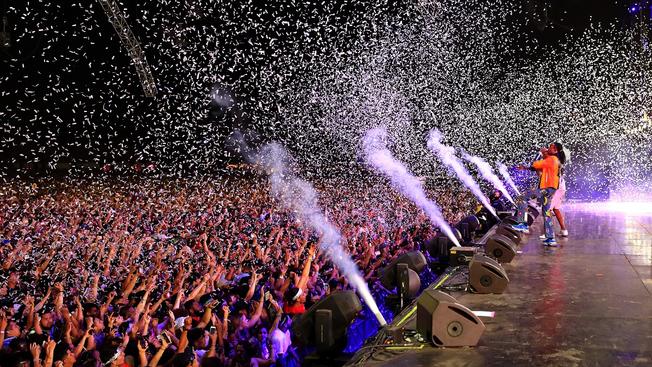 The time has come for one of the biggest music festivals in the country. Coachella is a huge music festival in California. This annual event was held from April 12-14 and April 19-21, 2019. These two long weekend events is something music lovers have been waiting for all year long. Especially after the release of the 2019 lineup for the festival.
Each year Coachella tries to bring up the biggest artists for the crowd to enjoy. This year the biggest names in music attended and performed. Each day of the weekend had different performers. Friday April 12 & 19, artists that were there were Childish Gambino, Janelle Monae, The 1975, DJ Snake, Juice WRLD, Ella Mai and more!
On Saturday April 13 & 20, performers included Tame Impala, J Balvin, Billie Eilish, Wiz Khalifa, Bazzi, and more. On the last day, Sunday, April 14 & 21, featured was Ariana Grande, Khalid, Zedd, Bad Bunny, Playboi Carti, H.E.R., and many more.
Since it was Easter Sunday on the 21st, Coachella was hosting a Sunday Service for the people with some artists attending. "The wildly diverse lineup contributed to the weekend's refreshingly mellow mood."
Fans were super excited to see this once in a lifetime experience and to see their favorite artists perform. Not only were there artists performing, but many celebrities and youtubers attended to watch the show and to take the needed pictures for social media.  
"We are pushing ourselves and our guests to do better and to be better. We are taking deliberate steps to develop a festival culture that is safe and inclusive for everyone. Persons of any gender identity or expression, sex, sexual orientation, race, religion, age or ability are welcome at Coachella. Persons of any gender identity or expression, sex, sexual orientation, race, religion, age or ability are welcome at Coachella," says Coachella Representatives.
Coachella wants to be the safest, most fun, and enjoyable festival. They want everyone to have a great time and come back every year. They provide service for everyone and they expect the people to do their part as well.
Buying and getting your passes to go is fairly simple. Coachella passes went on sale on January 4, 2019. Each person gets a limit of two passes to purchase. People can go on the Coachella website for all the information they need on the passes. Once you purchased the passes and they were approved, they will be shipped to you. All ages are welcome. Ages 6 and up are require a festival pass. A festival pass is a single wristband that is worn all three days. It is also good if you got the Coachella App.
"Coachella passes are $429 for the weekend for general admission and $999 for VIP. Regular car camping is $125 and a preferred camping pass, which gives campers access to the lot closest to the festival, is $325." Coachella does provide on site camping for whose you want to stay in the dessert area. If not, there are hotels near by.
Coachella may be expensive but it's a once in a lifetime event that includes a lot of things to do. So, once you see that your favorite artists are headlining Coachella, grab your friends, your suitcase, your passes, and be there next year! You'll never get an experience like the iconic Coachella. There's no other place where you can see all your favorite musicians perform all together than Coachella. It's like all different concerts put into one. It would be something you will always remember forever.
You may be interested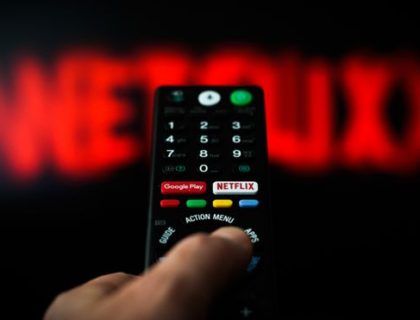 Arts & Entertainment
0 shares23 views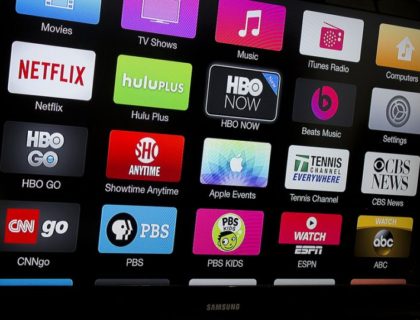 Arts & Entertainment, Student Life
0 shares23 views
Who Will Win? Netflix, Hulu, or Disney Plus
Nathaeli Alicea
- Jan 21, 2020
With so many different online subscription platforms making an appearance in the last 10 years, especially with successful newcomer Disney+, a streaming war…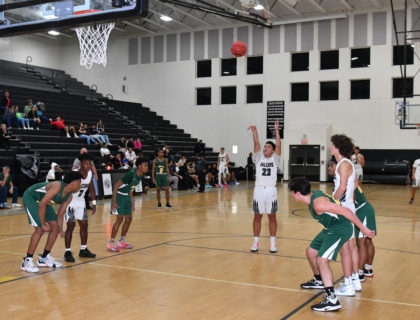 Most from this category