Digital Experiences at Artechouse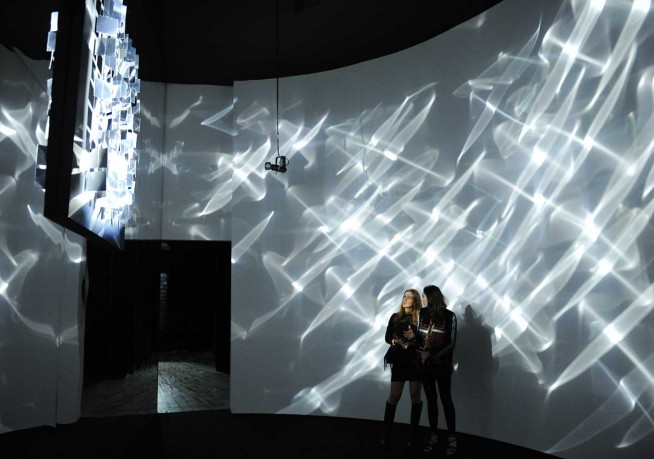 A new museum opened in 736 Collins Ave. in Miami Beach which is known as the Artechouse. This gallery of art focuses on "digital art" therefore,  people who visit the museum are capable of using their sense of touch. Hence, guests can draw or move around elements of art in ten different rooms in which they can interact with many projections.
There are multiple exhibits and their purpose is to entertain the public in a variety of ways. For example, there is an installation known as "Field of Vectors" in which digital grass is projected in different areas with the use of technology, so people can have the opportunity to control the movement of nature with their own feet. Unlike most museums that do not allow people to touch any objects, the Artechouse Museum encourages individuals to interact with different types of artwork managed by technology.
The Artechouse Museum was first founded by two individuals who are huge fans of art by the name of Sandro Kereselidze and Tatiana Pastukhova in the year 2015. Primarily, the Artechouse first opened up in Washington D.C. and then in Albuquerque, New Mexico. Due to the success this museum had in these two locations, it was decided that Miami Beach, Florida would be the best option to create another museum in which art, science, and technology are all combined under one roof. Thus, one of the founders for this gallery of art known as Tatiana Pastukhova mentioned "Miami's art culture has really flourished in recent decades" there she continues to explain that "We saw it as an opportunity for a place like Artechouse, where we can open up the dialogue about the future of the arts and introduce people to the arts and technology."
This new gallery of art claimed to be open for the public by November 15, 2018, before the Miami Art Week began in December. During this time of the year, many artistic people are featured, hence nearly twenty international art fairs are hosted with more than one thousand and two hundred galleries as well as thousands of art experts. For example, a well-known event named the virtual art fair takes place during this time of the year in which a diversity of artists, galleries and organizations have the opportunity to share and promote their designs to many people around the globe.
Hence, the Artechouse Museum is open on a daily basis from 10 in the morning until 10 or 11 at night. There are sessions which last approximately one hour, therefore they recommend that the visitors arrive at least ten minutes before their scheduled session. There is no specific age range in order to enter this museum, but it is suggested for children above the age of six.
Moreover, the admission ticket prices vary for each person because it depends on their age. Children under the age of two do not require an admission ticket, but children from the age of two to fourteen would cost seventeen dollars. Meanwhile, it would cost twenty-four dollars for adults to gain access to the Artechouse, and then in order for students as well as seniors (above the age of sixty-five) to engage in the activities occurring in this museum, they would need to pay twenty dollars. Hence, the cost of the admission tickets for the Artechouse does not include any taxes or fees.
People have the opportunity to gain new unique experiences at Artechouse, because this museum allows visitors to take part in the activities that are hosted. Meanwhile, individuals of all ages enjoy their time with their loved ones in this museum, they are also being educated on the use of technology as well as inspired by artists.
You may be interested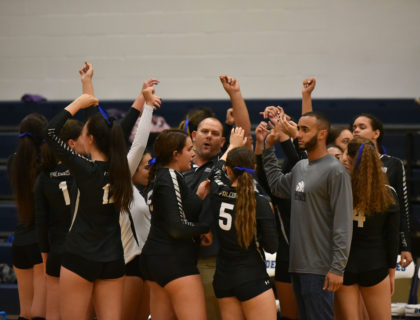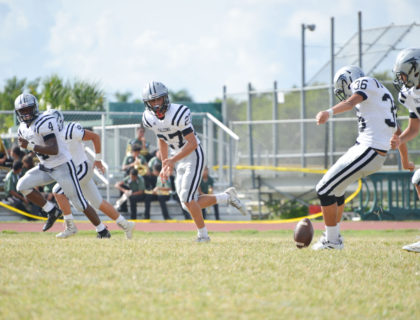 Falcons Football vs Krop Recap
Aidan Linares
- Sep 16, 2019
Ferguson took on Dr. Krop this past Friday in a 42-12 loss. The Falcons jumped out early with two quick touchdowns receptions by…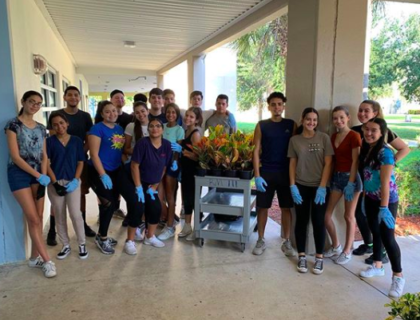 Student Life
0 shares9 views
Most from this category