Falcons Check into Club Flight at Homecoming Dance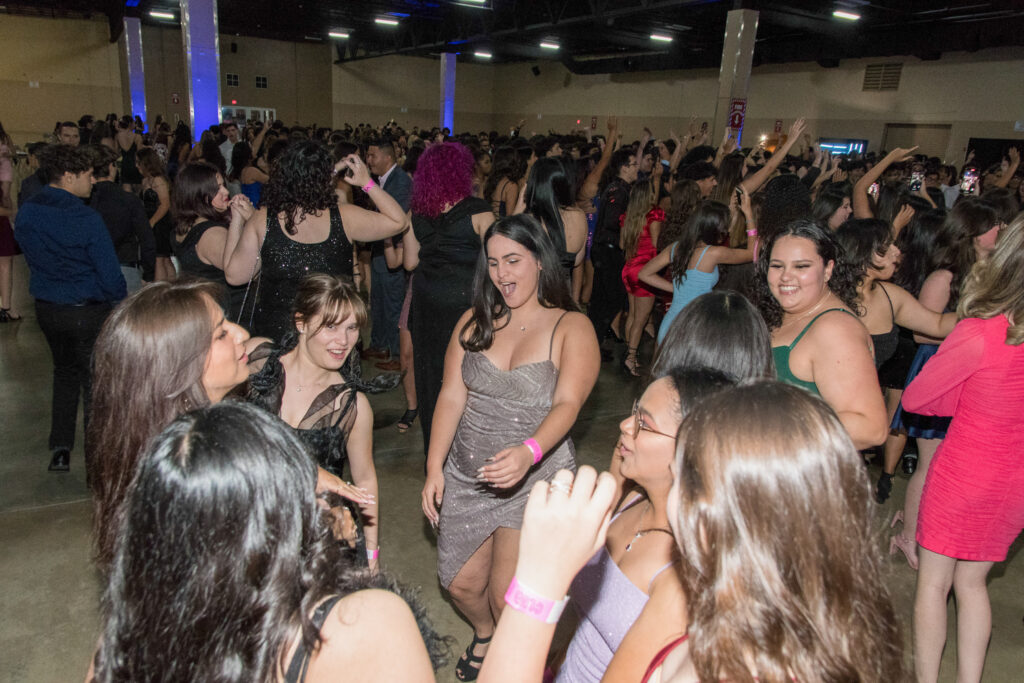 As Ferguson's spirit week full of festivities came to a close with the 'Party In Y2K' pep rally, the anticipation for this year's Homecoming dance rapidly increased. The event took place on Saturday, October 29th, at the Fuchs Pavilion in the Tamiami Fairgrounds — a day after the football team's emotional Senior Night against Coral Reef.
"It was such an exciting night with great music, delicious food, and great people. It's definitely my favorite homecoming out of the four I've been to," senior SGA member, Juliana Gonzalez says.
This year's venue was fairly larger than the past venue in order to accommodate the high ticket demand. What was normally a capacity of four hundred turned into one thousand, which was unexpected but appreciated by those who planned and attended the event.
"The actual planning of it was a bit stressful. It consisted of many phone calls and working with various companies to piece the event together," Lianet Sanchez, a senior SGA board member, comments. "The most important part was staying organized and ahead of the deadlines. Before October started, there already was a lot of preparing beforehand with the theme, promotion, decorations, and music."
Despite the obstacles that came up during planning, the hard work paid off. The night was full of dancing and music. "Seeing everyone dancing at homecoming was the most rewarding part. It was the moment when I realized that all the hard work paid off," Sanchez adds.
A big part of homecoming is when everyone comes together to honor the homecoming court, where two fortunate nominees from each grade represent their class. Nominees are allowed to campaign via creative posters and social media posts. Winners are determined by the number of votes they accumulate from other students in the days leading up to the dance.
"I decided to run for homecoming court because I thought it would be something to remember and be proud of and fun to look forward to," says Senior Nicole Santiago, who was awarded the title of Queen. "My experience was everything I could've imagined and more. I had a great time dancing and hanging around with my friends."
Senior Nicola Croce expressed his shock about being crowned king — "When my name was called. I was shocked. I didn't expect to win, especially considering my competition. I remember feeling accomplished when I did, almost like a 'wow, I did it' feeling."
As students joined the dance floor for one last song, seniors were left with a feeling they describe as bittersweet.
Whenever it's someone's first or last, Ferguson's 'Club Flight' homecoming was one to remember. The event was beautifully put together and worth the price and wait. With each homecoming improving each year, students cannot wait to see what Ferguson has in store next year.
Congratulations to the winners of the 2022 homecoming court!
Lady: Katelyn Capote
Lord: Noah Hernandez
Duchess: Alejandra Gonzalez
Duke: Bryan Marcheco
Princess: Elizabeth Gutierrez
Prince: Joshua Brown
Queen: Nicole Santiago
King: Nicola Croce
You may be interested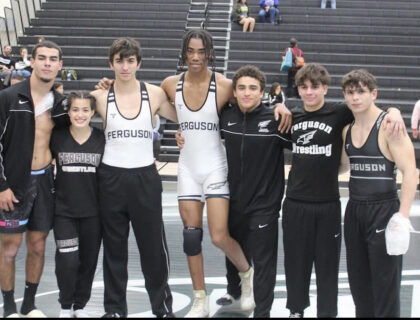 Senior Wrestlers Say Goodbye
Nicole Duran
- Jan 26, 2023
On Wednesday, January 18th the Falcons wrestling team matched up against West Minster, Hialeah Gardens, and Mater Academy. This event was special for…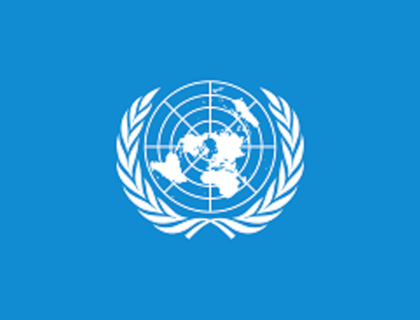 Club Spotlight, Student Life
0 shares9 views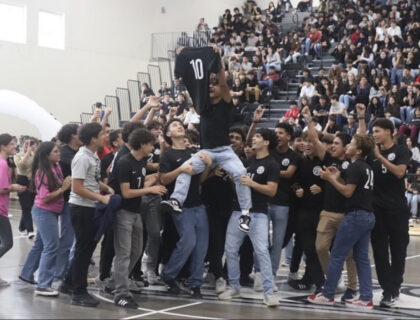 Student Life
0 shares9 views
Most from this category