Ferguson's Annual Autism Walk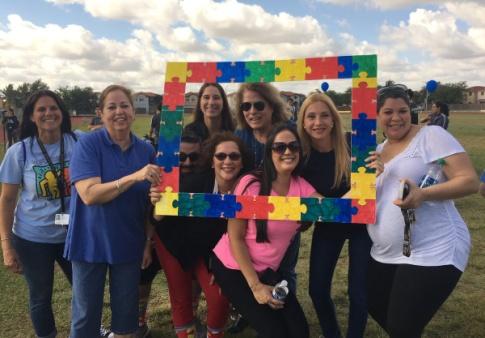 In only its 3rd year, the Ferguson Autism Walk has already raised thousands of dollars for research towards autism. On Friday, April 6th, students gathered on the track to raise money for Autism Speaks, an organization which works to support both children and adults living with autism and their families.
They also accept donations which are used towards research for different treatments for autism as well as working in communities to educate others about the condition and help those in the spectrum succeed despite the unfair treatment they may receive.
Ferguson raises money through sales of puzzles and socks made by a local sock company called Are You Kidding, which is run by two brothers who are twelve years old (Brandon) and ten years old (Sebastian). Brandon and Sebastian design and sell socks and give the money to various local charities–including Autism Speaks.
The event was organized Ivette Amador (the sponsor for the club Best Buddies and the teacher for the Falcon Shop), Tanya Rae-Schulze (the activities director), Dulce Del Valle (an assistant principal), and two other teachers in the department. Best Buddies also helped with the planning and organization of the event by making and putting up posters for the event along with the Pass It On club.
An estimate of about $3,000 has been raised between selling the socks and the puzzle pieces this year alone. The money is donated towards programs and autism genomic research. For every dollar that is donated $0.82 goes directly to help adults, children, and families with autism.
Sophomore, Jennifer Santos, took part in the Autism Walk by performing songs with her peers in band; the students practiced the week before in preparation. They played various songs in order to hype up the participants of the walk.
"The best part of the experience was being able to participate and help out while doing something that I like, which is playing music," Jennifer said, "The experience overall was fun and it was exciting to see all those people come out and show their support for autism awareness."
"The autism walk was phenomenal and I wanted to participate to raise awareness for autistic people and that they shouldn't be treated differently." Another attendee, Junior Stephanie Silva said.
Overall, the walk was successful. Over 300 students showcased their support by attending the Autism Walk and donating for the cause. Although, with more 4,000 students at Ferguson and this event growing more and more each year, we can expect that there will be a higher count of attendance next year.
You may be interested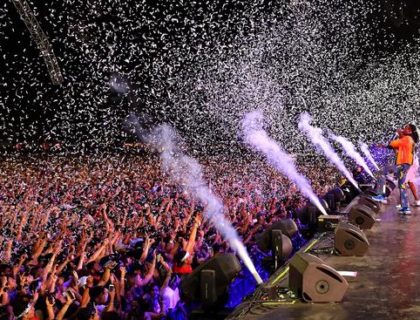 Arts & Entertainment
0 shares33 views
'Coachella' Stuns Festival-Goers
Alyssa Diaz
- May 06, 2019
The time has come for one of the biggest music festivals in the country. Coachella is a huge music festival in California.…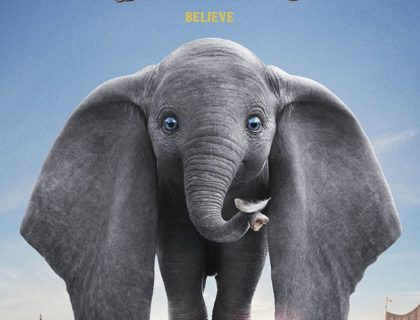 Arts & Entertainment
0 shares55 views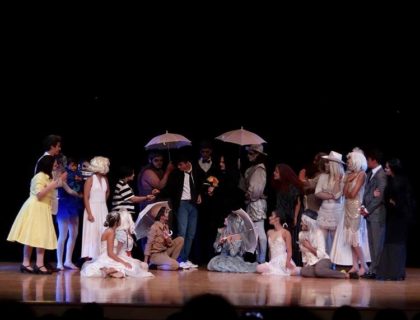 Arts & Entertainment, Student Life
0 shares59 views
Most from this category