Ferguson's Axiom Candyland Art Show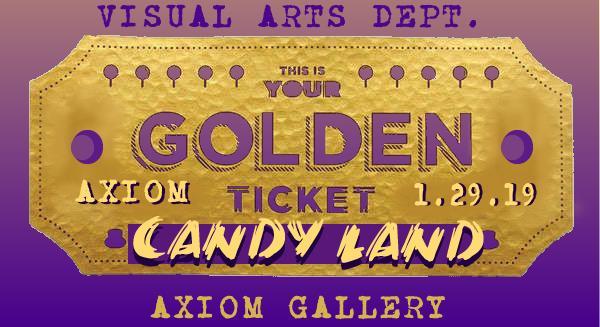 Ferguson's very own Art Department hosted another showcase on Wednesday, January 29, 2019. The Art Department has had many art shows throughout the years since Ferguson began. This showcase was a twist to what they have done before, and it only gets better! This show was at the Media Center where all different types of art were displayed. Many art students and teachers were involved and the show was free for everyone to enjoy.
"This has been months in the making, just like any show we've done. When I say "we", I mean the entire art department. Mr. Moreno, Mrs. Longueria, Mrs. Delvalle Diaz, Ms. Moussawel, and Mrs. Garrigo. We also have Ms. Edwards, who is an English teacher who has an art class. So, you see our department is growing, we have a bunch of students, and we are very lucky here at John A. Ferguson," says Mr. Wilson, Visual Arts Department Chair.
"This year's show is mostly focusing on pop art and it's really exciting!," says art teacher, Mrs. Garrigo. Her classes were based on packaging and logos.
Also, Mrs. Delvalle Diaz, the ceramics teacher, had a three-dimensional work that was very unique. She set up the colorful tiles from the game "Candyland" to enhance the experience. The way each individual art teacher/artist had taken their own part and perspective in the show and inspired their students was impressive.
The art show consisted of many different art mediums. There was pop art, films, statues and more! The films were montages of assorted Top 5 Categories. 11 films were shown at the beginning of it.
The films included: Top 5 ways to say I love you, Top 5 Marvel hero characters, Top 5 LGBT+ movies, Top 5 protagonists, Top 5 antagonists, Top 5 Lana Del Rey Lyrics, Top 5 Movies according to the creator, Top 5 best basketball dunkers, and Dwyane Wade's Top 5 best moments.
Also included in the show, was the top 5 movies that people like that I don't, which many people, including the art teachers, booed at "The Matrix" when it was revealed as #1.
These films were by the Film 3 and 4 students. They all had a unique taste to them and you could tell how hard they put into each film.
Mr. Moreno, the film teacher, opened a Q&A at the end and once that was done, the crowd was free to go and look into the art exhibit. The art exhibit was the other part of the show and showcased different types of art that were by the students.
"We have an exhibit space in the Media Center called Axiom and we got lucky because of one name: Villalobos. The principal provided an opportunity for us and it goes beyond the exhibit. There is more to this then the exhibit. I'm an art teacher that has an exhibit space. You're damn right I'm going to use it!" says Mr. Wilson. "Especially in the Media Center where it's packed and we are very fortunate we have the space and these opportunities for not myself and other art teachers, but for the students. They are the ones that benefit from this. So, I came up with a plan to meet the exhibit titles that we came up with before. In July, we started brainstorming. We did PINK again for the third year straight and now after, Candyland. Candyland is a fun and based and inspired off pop art. The PINK show was based on cancer. After that, we needed visual relief and something easier for the students to digest. My classes with nearly 200 students worked on their work for months and started painting and drawing candy. They learned a lot. We really wanted to put a good show and draw inspiration on the work on display for the students. We want to show we are a serious program and it's exciting for the future!"
This show is more than just an art show. Other schools don't have stuff like this. We are special here at Ferguson. We have paintings on our walls from students, we have murals, and much more. It's more than students producing artwork and it's all the things happening behind the scenes. So, if you missed this show, don't worry. Be expecting much more from our art department very soon and it's exciting to see how much work students put into their work and you never know what else they can create.
You may be interested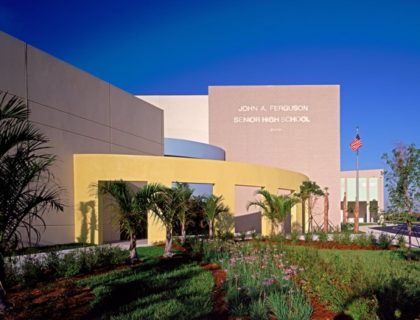 Student Life
0 shares117 views
Farewell, Falcons!
Samantha Vargas and Keilyn Quintero
- May 24, 2019
Like every year, the 2018-2019 school year has been an eventful one both schoolwide and worldwide. Since the first day of school, there…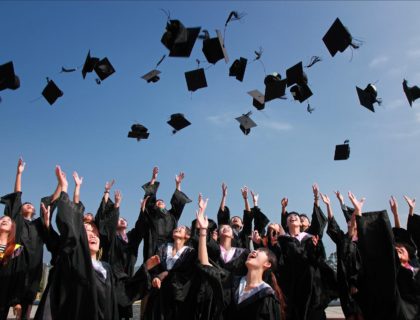 Uncategorized
0 shares103 views
Senior Graduation is Fast Approaching!
Alexa Nunez
- May 20, 2019
The school year is closing soon as June quickly approaches. While most John A. Ferguson students will be coming back next year,…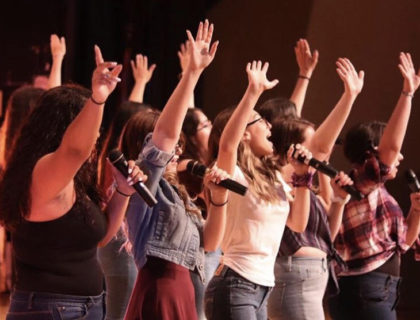 Arts & Entertainment, Student Life
0 shares111 views
Most from this category