Ferguson's Homecoming Pep Rally
Thursday, October 11th was Ferguson's homecoming pep-rally which is the most important one of the year, since this is the day the highly anticipated Homecoming game happens. For this year's homecoming game, the Ferguson Falcons went against Coral Reef. The pep-rally is to get everyone excited and pumped up for the game and the fun that is going to happen on the following Saturday night at the homecoming dance.
For Freshmen, this was going to be their first homecoming pep-rally of their high school years and they don't know how to react about it. For sophomores,  this was going to be their second pep-rally and they have many different feelings about it. For the juniors, this was going to be their third pep-rally. While for the seniors, this is going to be their final pep-rally for their last high school year. Every graduating class will have many different thoughts on the event and what they experience during this pep-rally.
"This was my first homecoming pep-rally… for me, it was super loud and rowdy. It was a new experience for me; I liked it," stated freshman Halimah Olabisi.
For sophomores, this is their second homecoming pep-rally and they feel differently. "Well since this is my second pep-rally, I think that this year's and last year's homecoming pep-rallies were repetitive. They did a lot of the same things and I think they should have done some new things to make this pep-rally not the same as last year's," commented Micaela Goicochea. "There is one thing that I would change about the pep-rally… I would like that the people that were [hosting] in the pep-rally to be more interactive with the audience, and have them be more involved with it," said Goicochea.
Juniors have a different say to the pep-rally. Junior Silvio Jose Valencia just came to Ferguson two months ago from Orlando and there were some differences from this pep-rally and the one from his old school in Orlando.
"The pep-rallies here are really different from my old school. One thing is that here there are a lot more students than from my old school and that the pep-rally is more organized. They section the kids off like freshmen and sophomores on one side and then juniors and seniors on the other side."
In his old school, they had designated shirts for each year maroon shirts for seniors, black for juniors, gray for sophomores and white for freshmen. "There won't be anything that I would change. This pep-rally has the kids more involved and everyone is having fun and not just the people who are in the pep-rally have fun. There are a lot of good moments that happen when everyone is involved in this pep-rally and everyone is just doing their own thing… it's just a really fun thing to experience so I wouldn't change anything from this pep-rally."
For seniors, this is their last Homecoming pep-rally and they have many different feelings about it. "Well… the experience of being a senior at the pep-rally kind of felt the same as the other years for me. I felt no different," Jessenia Ruiz shared.
While some seniors feel like being in the pep-rally as a senior is a new exciting experience. Some seniors will miss the fun of the pep-rally when they leave. "There are some things I will miss form homecoming pep-rally, like hanging out with my friends and just having fun together and see how everyone else is enjoying themselves also."
Homecoming pep-rallies bring excitement to the whole school, and they get people ready for the big Homecoming game. All grade levels have a really great time at these pep-rallies, which are the perfect place to just have fun with your fellow Falcons.
You may be interested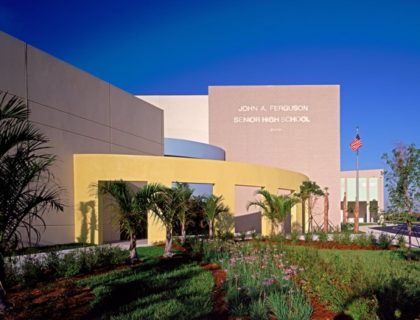 Student Life
0 shares117 views
Farewell, Falcons!
Samantha Vargas and Keilyn Quintero
- May 24, 2019
Like every year, the 2018-2019 school year has been an eventful one both schoolwide and worldwide. Since the first day of school, there…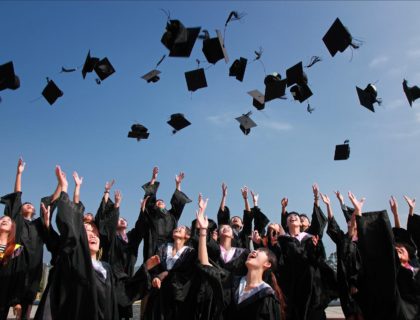 Uncategorized
0 shares103 views
Senior Graduation is Fast Approaching!
Alexa Nunez
- May 20, 2019
The school year is closing soon as June quickly approaches. While most John A. Ferguson students will be coming back next year,…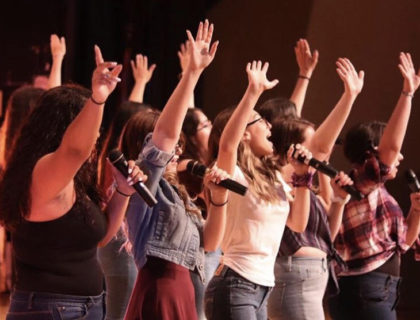 Arts & Entertainment, Student Life
0 shares111 views
Most from this category