Ferguson's Thespians Take On the Roles of 'The Addams Family'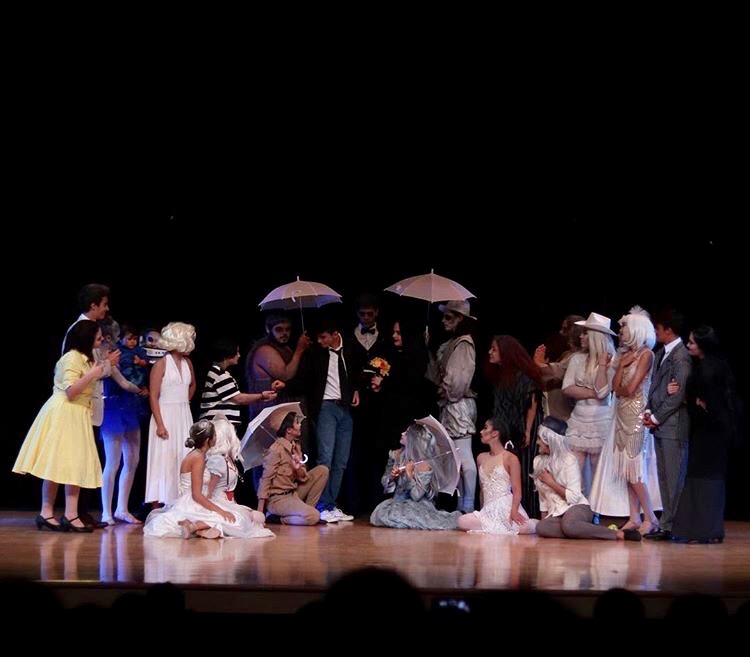 The auditorium was packed full of musical lovers as they waited to watch our Ferguson Drama Department's 'scary-good' spring musical. John A. Ferguson's spring musical this year was The Addams Family. It took place on April 17th at 3:30 pm and 7 pm, and on April 18th at 7 pm. This production also featured two casts, both of which were filled with talent. The black cast and the yellow cast both stunned with their performances in this unforgettable musical.
Tickets for The Addams Family cost $5 for students presale, $8 for a general presale, and $10 at the door. It was definitely worth paying $5 to see the wonderful performance that the Ferguson Drama Department and Drama Club accomplished.
The show was full of dramatic close-ups, singing, dancing, and a bit of darkness. The musical was about the collision between the ghoulish Addams and the conventional Bieneke families. Seeing the events that occurred during their union was utterly hilarious and impactful.
The musical followed Wednesday Addams (played by seniors Fabiana Cueto in the black cast and Emily Perdomo in the yellow cast), and Lucas Bieneke, played by junior Sebastian Duque (both casts), trying to break the news to their parents that they are engaged. For Wednesday, it is so difficult to tell her parents the news that she only tells her dad, Gomez Addams, who is played by senior Joshua Monzon (both casts). Of course for Gomez, this secret is extremely hard to keep from his wife Morticia Addams, who is played by senior Zunian Serpa (black cast) and junior Thais Garcia (yellow cast). He has to keep the secret from the family until the Bieneke's come to their humble home for dinner and a long-awaited meeting.
Every scene is full of musical numbers and soliloquies performed by most of the characters, especially from Gomez. The musical was full of energy with both highs and lows. It went from moments that made you laugh until it hurt, to moments that made you cry rivers of tears. At the end of the musical, all of the characters learned their lessons, and went home happy, with a wedding to look forward to.
There were many standout moments throughout the performance including the musical number "Crazier Than You", sung by Wednesday and Lucas. They had to prove that they really are meant for each other and that Lucas is crazier than Wednesday when he dares her to shoot an apple from the top of his head blindfolded. That number left many audience members speechless and relieved.
Another stellar scene was when Alice Bieneke, who was played by juniors Maria Garcia (black) and Emily Gonzalez (yellow), became her 'true self' after drinking a magic potion in the musical number "Waiting". When the potion ends up in Alice's hands, all the truths she has been bottling up for years are finally let out.
As expected for such an amazing production, it took much time, people, and talent to get this show going. The Drama Department has been working on the spring musical for 4 and a half months, and clearly, the time and work paid off. "I was actually really excited to see the whole musical come to life and I was also nervous because you have to try to be exact when putting props on stage and making sure it's the right scene," stated Prop Manager Melanie De La Cruz (sophomore) when reminiscing on her experience working on The Addams Family.
In the end, the spring musical of 2019 was an absolute success, with everyone in the crowd cheering for more. "My favorite part was Gomez's soliloquies throughout the play," said sophomore Amalia Reyes.
When the show ended, Ms. Sanabria, the drama teacher here at John A. Ferguson, told the audience to stay to give a warm goodbye to the seniors since it was their last performance in high school. The seniors that were praised for their time in theater were: Fabiana Cueto, Joshua Monzon, Camila Orjuela, Emily Perdomo, Zavien Sibilia, Valentina Posso (director of the musical), Nataly Robinson, and Zunian Serpa. Each senior was given a yellow rose and a lovely 'thank you' from Ms. Sanabria for the time and dedication that they have put into the drama department during their time in Ferguson. The Addams Family musical ended in triumph and for some, with a joyous new beginning for the future.
You may be interested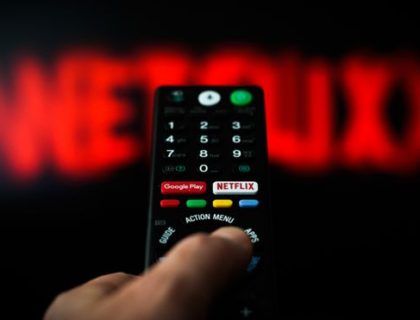 Arts & Entertainment
0 shares29 views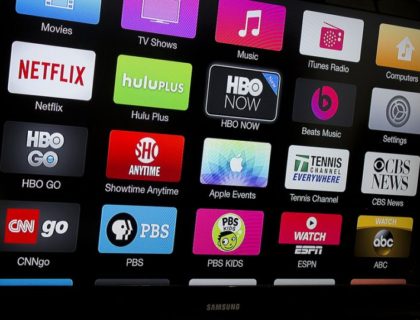 Arts & Entertainment, Student Life
0 shares29 views
Who Will Win? Netflix, Hulu, or Disney Plus
Nathaeli Alicea
- Jan 21, 2020
With so many different online subscription platforms making an appearance in the last 10 years, especially with successful newcomer Disney+, a streaming war…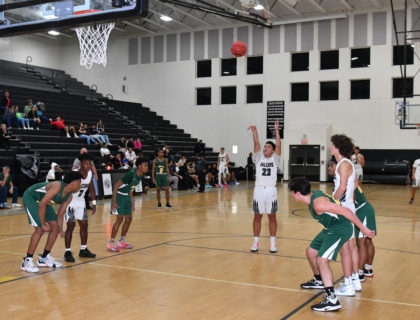 Most from this category