Ferguson's Website gets a Makeover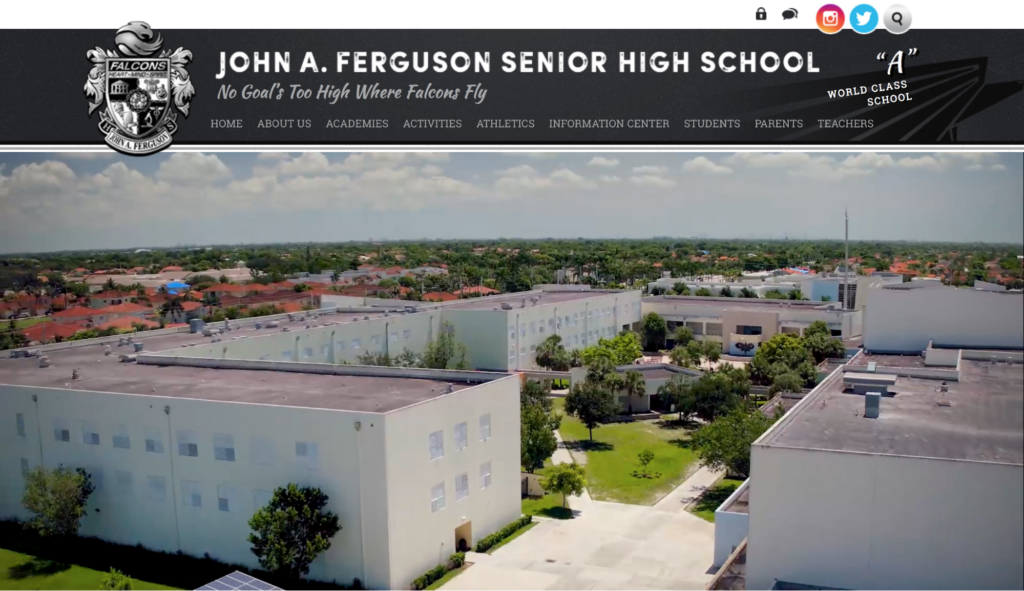 The new school website will have you gasping from all the changes they made from the last one. The old website had colors of red and black with slides of upcoming events to look forward to, while the new one replaces it with a video overlooking the entire campus, courtesy of one of the students in the production team.
The school academy's logos have been placed under the video along with a few short words talking about the "vision" of John A. Ferguson. If you click on one of the academies you will be taken to another page consisting of all the classes, the academy has to offer with videos included.
As you scroll down you will see the news and announcements as well as upcoming events like school tours and to the right are video highlights showing events the school holds. To the bottom of the site is a picture of the school along with important links like: the gradebook, online application for free and reduced lunch, FBN News, etc. You will also see the company who gave the template for the new site called "Educational Networks".
The selections from the top of the home page, Directory, Academies, Activities, and Athletics have not changed much but once you click on one, it shows you an updated summary about the topic you chose with a video included.
"The website really has improved and updated the quality of information about the school."Junior Aimee Salvador said.  Junior, Gabriel Quaresma described the new site as "fresh for new students" and gives more information than before.
The new Ferguson website overall gives updated information on everything surrounding the school and the goal about what we try to deliver.

You may be interested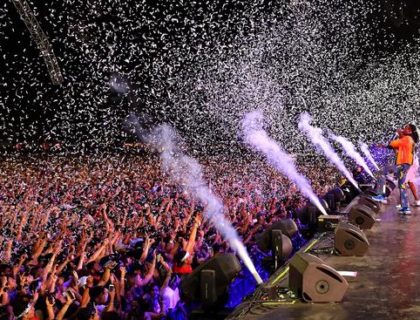 Arts & Entertainment
0 shares33 views
'Coachella' Stuns Festival-Goers
Alyssa Diaz
- May 06, 2019
The time has come for one of the biggest music festivals in the country. Coachella is a huge music festival in California.…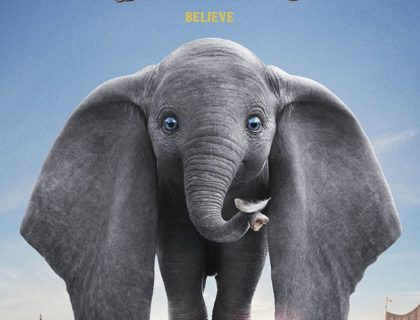 Arts & Entertainment
0 shares53 views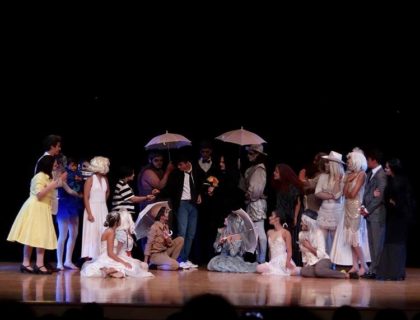 Arts & Entertainment, Student Life
0 shares57 views
Most from this category