Harry Potter 20th Anniversary: Return to Hogwarts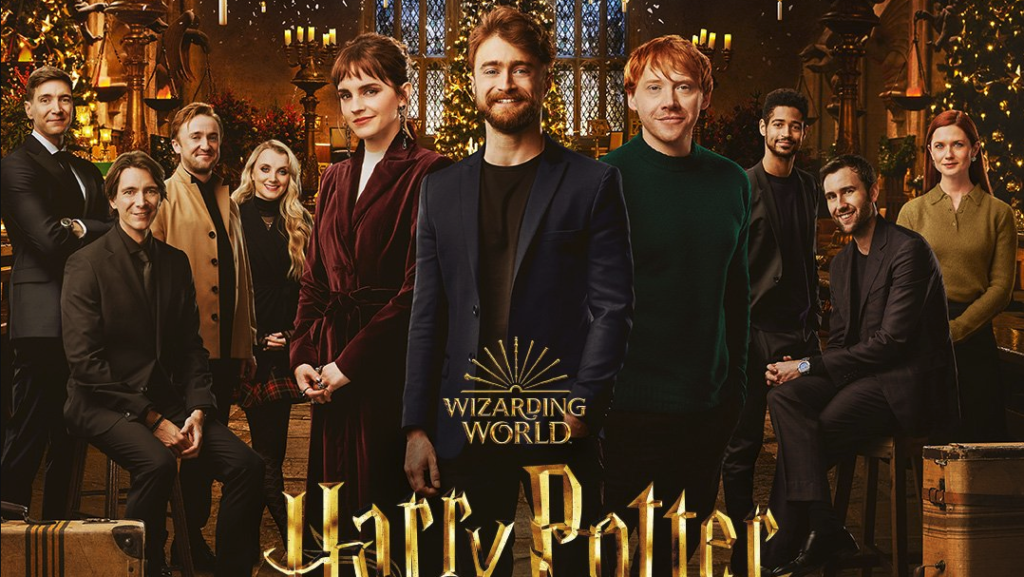 More than 20 years ago, in 2001, the first movie in an eight-film series, "Harry Potter and the Sorcerer's Stone" was released. Based on a fantasy novel by the same name, written by British author J.K. Rowling. 
By the time the movie came out, the series already had four books out of its eventual seven released and was a worldwide hit, thus making sense why the films skyrocketed at the box office 
The final movie based on second half of the seventh Harry Potter book, "Harry Potter and the Deathly Hallows".was released in 2011, and the series 
The 'wizarding world" of Harry Potter revolves around the "boy who lived" as he is thrust into a world of magic and throughout the journey, he along with his friends tries to survive a mystical journey at Hogwarts School of Witchcraft and Wizardry. 
All the Harry Potter movies can be found on HBO Max, which has also had a trend of reunion specials such as the critically acclaimed "Friends" reunion in May of last year. 
Thus, due to their history of experimenting with this new format of highly produced specials reminiscing on beloved movies, it made sense that Harry Potter would be listed as HBO's newest reunion special. 
In the reunion, the main cast and crew gathered to reminisce on the movies and their time working on the sets. The reunion was announced on New Years Day, January 1, 2022, and lasted a full two hours. 
"Harry Potter: Return to Hogwarts" starts with a cinematically magical opening in London, showing the reunion's cast receiving letters from Hogwarts requesting their presence once again for the 20th anniversary of the films, while being littered with artfully done recreations of old Harry Potter Sets for the reunion to take place in. 
The feature-length special was divided into "chapters," all serving to discuss each individual movie. It also featured the four directors who worked on the film series, Chris Columbus, Alfonso Cuarón, Mike Newell, David Yates, as well as many of the original cast stars such as Daniel Radcliffe, Rupert Grint, and Emma Watson, who all played the golden trio. 
As the first film was being shot, Radcliffe spoke with Columbus, who directed the first three movies, about how he helped the actors feel welcome on set and made it seem more fun than work. 
As the films progressed, they took a darker turn as the actors got older, and the storyline started covering more mature topics, but this all came to a crux in the fourth film.
Harry Potter stars spoke of Mike Newell, who directed Goblet of Fire, and how that was the first director to treat the main cast as adults. 
Newell spoke of how he wanted to start turning Harry Potter into darker movies. 
For example, when speaking on Cedric's death, Newell stated, "Suddenly, you realize that this movie is not about life, it's about death." 
This was done purposely so from the fifth movie onward, the "coming of age" Harry Potter story seems to have finally "come of age" and is based around the characters surviving and finding a way to defeat Voldemort. 
During the fourth film, "Harry Potter and the Goblet of Fire", Radcliffe recalled that it was "peak hormones" as the film had "a bunch of hormonal teenagers" and then brought in "two massive groups of new people, all of them purposefully hot for the film." 
"Goblet of Fire" itself deals with crushes and making your way through school as Hogwarts students prepare for the Yule Ball. There were many crushes both on and off-screen. Emma Watson revealed that she had a huge crush on Tom Felton, who played Draco Malfoy after seeing him draw his depiction of God, a girl riding a skateboard with a cap on. 
While nothing happened between the pair, they both explained that they share a deep love for each other and still care greatly. 
One of the more intense and sentimental topics discussed in the reunion was the ramifications of the film series' success on the child actors. 
Rupert Grint and Emma Watson, who played Ron Weasley and Hermione Granger, spoke of how they were affected by the worldwide response and intense love for the films. Both, along with their costar, Radcliffe, was utterly blown away with the response. 
Still, it did have some negative effects, with Watson admitting to almost stopping the reprisal of her role as Hermoine at points, and they talked about how they were unable to separate themselves from their roles. 
While growing up as child actors did have a negative impact, it did have good sides. The three rhapsodized about what it was like to work on such amazing sets with A-list actors such as Gary Oldman and Alan Rickman, while still appreciating how much love and support they got from the fans. 
The cast created families both on and off-set; Bonnie Wright, actress of Ginny Weasley, said the Weasleys were her family both on and off-screen.
Gary Oldman was one of the first big-name actors the kids recognized, with Radcliffe recalling telling Watson to "be cool because Gary Oldman is a big deal." 
Oldman, who played Harry Potter's mentor on screen, also had a very close relationship with Radcliffe, sharing a paternal relationship with him. 
The whole cast reminisced on the cast members who passed, like Alan Rickman, who had an insider on the books, knowing things about his character before the books came out. 
J.K. Rowling, who is not in reunion due to her controversies, was instead shown from clips of previous interviews. 
Harry Potter fans, otherwise identified as Potterheads, spotted a mistake where a picture that was supposed to be a young Emma Watson was instead one of a young Emma Roberts. 
Alas, aside from the error, the reunion was beautifully nostalgic, filled with tears, laughs, and the strong bonds between castmates who grew up to love each other and still do even after all these years.
You may be interested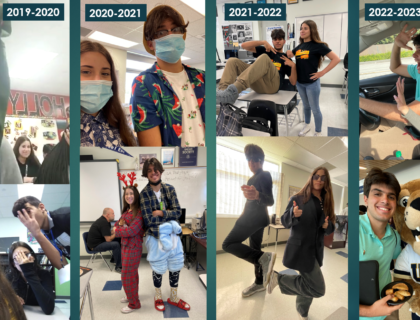 Student Life
0 shares71 views
Most from this category