Invest into your Future with FBLA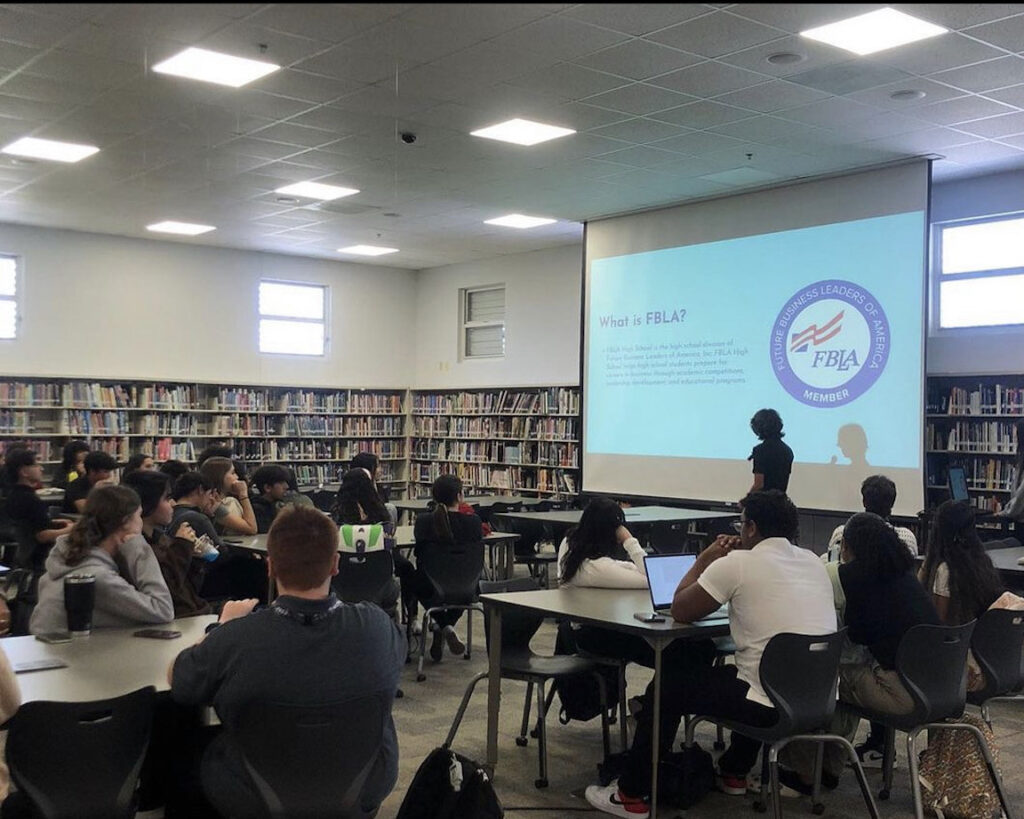 With Ferguson's large selection of clubs, students can feel confident that they can find something that is suitable for them. They are encouraged to explore multiple interests whether it is for their benefit or simply just for fun.
The United States Future Business Leaders of America, better known as FBLA, is an educational club that allows students to take on leadership roles and prepare themselves for future jobs.
"FBLA is a national, student-run club." Club Sponsor Hernandez, who has been involved with the organization for more than eight years, states. "A lot of success comes from being a part of it."
FBLA is available to students as early on as middle school and continues onto the college level.
Throughout the year, opportunities such as contests and seminars allow for members to understand the concept of being a leader and help them apply it to their future. Each event is crafted to strengthen valuable qualities such as independence and communication.
"The best part of FBLA would be towards the end of the year where you reflect on what you have achieved, learned, and the relationships formed." Publicist Ronald Diaz shares. "Such as how you've placed in competitions, the skills you've gathered along the way, and the friendships and mentorships gained throughout the year."
As a member, one can look forward to preparing material for district competitions, which is a highly anticipated event in FBLA.
District competitions occur once during the year. While participating gives you benefits within the club; graduation cords and community service hours, winners of district competitions move forward in the contest and compete on a state level and continue to advance until nationals. Winning nationals entails many benefits, including opportunities for college and even tuition.
"Some traits one may acquire in FBLA are competence, confidence, and communication skills." Yilena Duconge, the club secretary says. "In addition, as a member, you will earn community service hours, participate in fun field trips and the seniors also get chords."
FBLA has proven to be a popular and beneficial club because of its intelligent, dedicated members who commit to being the best version of themselves.
"In FBLA, you develop skills involving teamwork and skills you need for the future," Hernandez adds. "You can apply this knowledge to job interviews or just basic manners."
You may be interested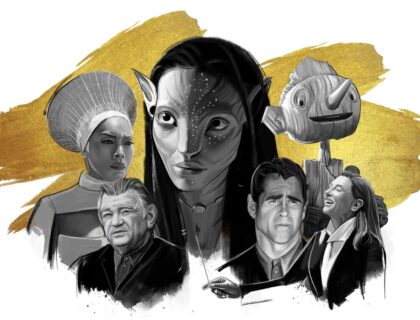 Arts & Entertainment
0 shares33 views
The 2023 Oscars Has Commenced
fergusontalon
- Mar 16, 2023
he Oscars, also known as the Academy Awards, are an annual awards ceremony honoring the best films and artists in the film industry.…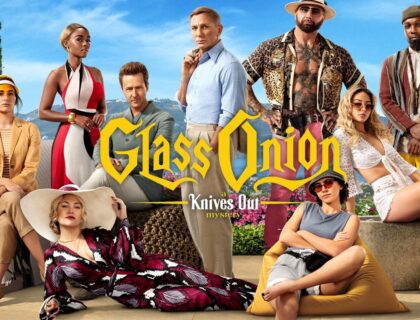 Arts & Entertainment
0 shares41 views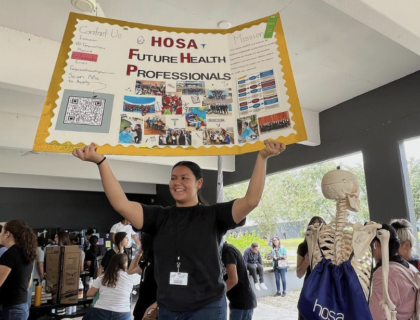 Club Spotlight, Student Life
0 shares45 views
Most from this category