Miami Short Film Festival Comes to Ferguson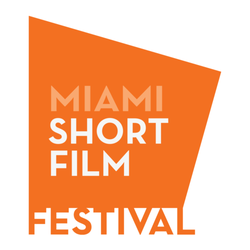 "My mission is to come here and motivate [you] to do or continue film," said William Vela, veteran filmmaker and the founder of the Miami Short Film Festival as he spoke to a group of Ferguson students on Friday, February 8th. Students from both the Ferguson Film program and other classes were invited to this special event, organized by Mr. Juan Moreno, our Film Studies Teacher. This presentation by Vela and the Miami Short Film Festival was a wonderful opportunity to expose students of all different interests to filmmaking as an art form.
Vela arrived at Ferguson ready to inspire students, introducing himself as a veteran filmmaker who was there to spark creativity and art. Vela came with compliments for the Ferguson Film Department and information about an opportunity open to our young filmmakers. In a brief introduction to the acclaimed Miami Short Film Festival Vela describes the growth of the festival, telling how it has impacted local filmmaking in Miami.
"Before we only used to get 5 [local] films submitted, but now there are more than 40 or 50 local films," he says. "So I guess our festival has contributed to giving a platform of exposure for all those local filmmakers."
He reminds the assembly that his festival offers Ferguson films a coveted opportunity. William Vela himself is often in attendance of Ferguson's own Film Festival in May and he may even select 1 or 2 student films to feature in his own festival. Vela hopes that in announcing this, he will inspire the best in Ferguson filmmakers.
In his introduction, Vela tells about the importance of short independent films in breaking the mold of cinematic art and stresses that the value of films is found not in their special effects or famous actors, but in the story, they tell.
"The message is the most important thing," he tells the crowd of filmmakers. "The idea is the most important thing when it comes to independent filmmaking."
With this he urged the students in attendance to keep an open mind and to open themselves up to the messages that deeper films can offer viewers as he introduced the two films chosen for screening from last year's Miami Short Film Festival: Fauve and Marguerite, both foreign films from Canada featuring French dialogue with English subtitles.
Both Fauve (2018, dir. Jeremy Comte) and Marguerite (2017, dir. Marianne Farley) were nominated for Oscars this year, only adding to Vela's message that there is indeed room for deeper films within the community. These were two films well-received by Ferguson's students who understood the power of film as a way to convey messages and emotions too complex for anything other than the screen.
Fauve, which was also an official Sundance Selection, tells the story of two young boys playing with each other in what should've been a totally harmless situation, but left to themselves, things quickly spiral out of hand. Fauve played on themes of shattered childhood innocence and heartbreak in a way that had audience members tearing up at the film's outcome. The work of Comte was a powerful yet simple and straightforward portrayal of the depth of loss and guilt and had very little distractions from this central theme which only added to Vela's statement of "getting to the core" when making your own film.
If Fauve was raw and open, then Marguerite showed how that bluntness isn't always necessary for an equally deep impact. Marguerite was a film which followed an older lady living by herself with only the company of her nurse for a few hours a day and used that relationship to emphasize of the impact of unspoken connections, the intimacy of love, and the pain of sacrifice. This film reflected Vela's earlier demand of young filmmakers to "take risks [with your content]."
After the screening of both films, back-to-back Vela held a question and answer session where he took questions from some of our own aspiring filmmakers. He told the crowd to gain perspective in their filmmaking and to beat the misconception that a film must be long and complicated to be good.
"Don't worry about making what we call a movie, just film scenes, everyday life," he suggested. "Put your ego aside when you create… focus on your art rather than thinking it must be perfect."  Mr. Moreno echoed these sentiments, telling the audience to keep it simple when making their own short films.
"You can make a movie on your phone. It's not the technical aspect of the film, it's the story," he said, a nod to Vela's earlier comments as something he wanted both his students and potential filmmakers everywhere to keep in mind.
The arrival of a piece of this now 17-year-old international film event held right here in the Miami community and its creator to Ferguson certainly made an impact in our students, both those who see themselves as the makers of these powerful movies and those who see themselves in the audience admiring the craft.
Vela's words of inspiration and the priceless advice he offers as a veteran filmmaker were taken to heart by all the students in attendance and of course with the support of Moreno and the entire Ferguson Film Department, we hope to see student films in this year's Miami Short Film Festival in November.
You may be interested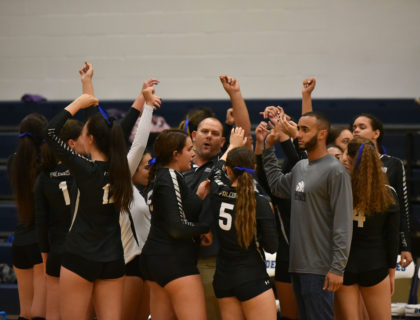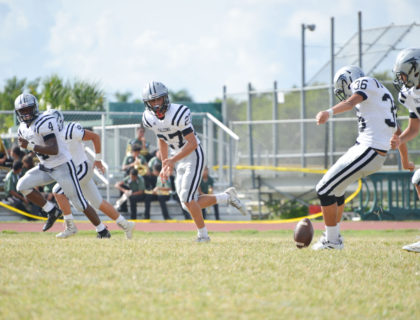 Falcons Football vs Krop Recap
Aidan Linares
- Sep 16, 2019
Ferguson took on Dr. Krop this past Friday in a 42-12 loss. The Falcons jumped out early with two quick touchdowns receptions by…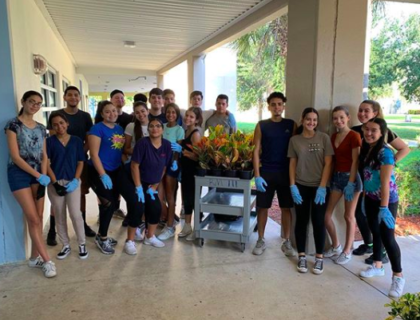 Student Life
0 shares9 views
Most from this category