Silver Knight Awards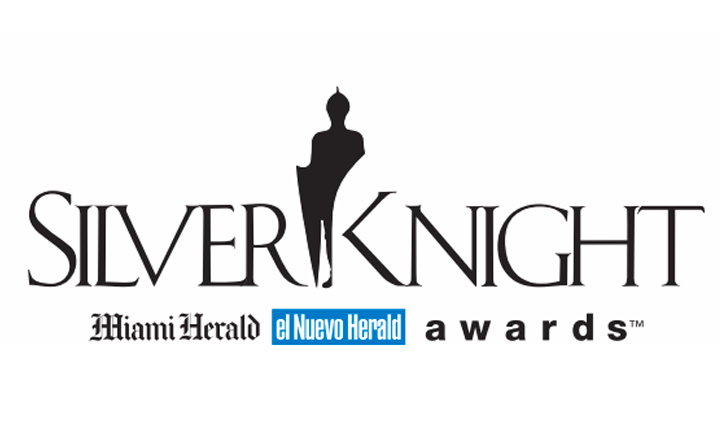 The Miami Herald is a news provider that has been giving us daily newspapers for over 100 years. In 1959, The Herald began to offer awards to seniors in High School that have made outstanding efforts academically, and in their communities by using their skills. This prestigious prize is called the Silver Knight award. A very limited amount of students in Miami-Dade and Broward County win the Silver Knight every year.
    Becoming a Silver Knight is anything but easy, the competition is intense. Only about 4% of those who were nominated last year won an award; in other words, out of 742 nominees, 30 students won. Since not every student is outstanding in the same subject, there is a wide variety of fields that the student can pick.
Last year, the 30 winners of the Silver Knight award were divided into fifteen in each of the two counties, and each person won for a different category. Students can apply to become a nominee for several departments. Depending on where their excellence stands, they can potentially win an award for their excellence in mathematics, art, athletics, music and dance, journalism, and speech among many other categories.
    The real question here is, how does one become a Silver Knight nominee here in Ferguson Senior High? To begin with, every student interested must have a minimum of a 3.2 unweighted grade point average. Along with this, the student must have had participated in a "compelling service project," as stated in the requirements for our school.

The service project had to make a lasting impact on the community as well as yourself and your school. Each student's academic and community service record must be outstanding and impressive. The Silver Knight Award is given to only those with the most notable school history, therefore those interested have to outshine the competition.
    Every person nominated for a Silver Knight has to be interviewed by a panel of judges, they make their decision based on each individual's answer. Each panel of judges then proceeds to choose one winner and three Honorable Mentions, totaling up to 30 winners and 90 runner-ups in the span of both counties. Each winner this year received a $2,000 reward, 25,000 American Airlines Advantage miles, and a Silver Knight statue. Those who receive Honorable Mentions win a $500 reward and a plaque.
    Anyone can win this award if they set their heart out to it and work hard throughout their years in high school. Past Silver Knight recipients are now in very prominent positions in our world because of the platform that the Miami Herald provided them with. From owning one of the world's leading online shopping sites to being in the Hall of Fame after fifteen seasons in the NFL, most winners of this award have made their futures brighter with their hard work and motivation. Find out more about this prize and how it can shape your future by clicking here.
You may be interested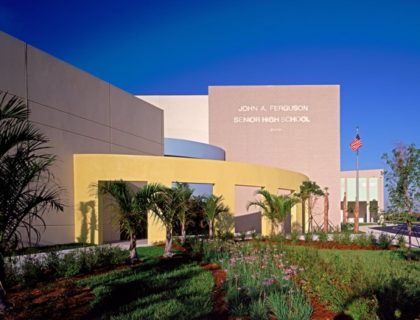 Student Life
0 shares65 views
Farewell, Falcons!
Samantha Vargas and Keilyn Quintero
- May 24, 2019
Like every year, the 2018-2019 school year has been an eventful one both schoolwide and worldwide. Since the first day of school, there…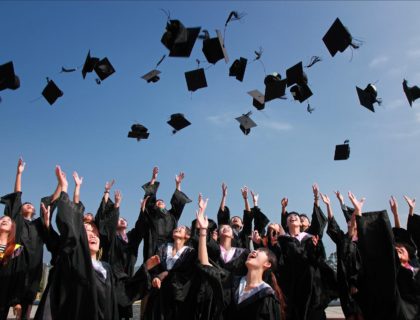 Uncategorized
0 shares55 views
Senior Graduation is Fast Approaching!
Alexa Nunez
- May 20, 2019
The school year is closing soon as June quickly approaches. While most John A. Ferguson students will be coming back next year,…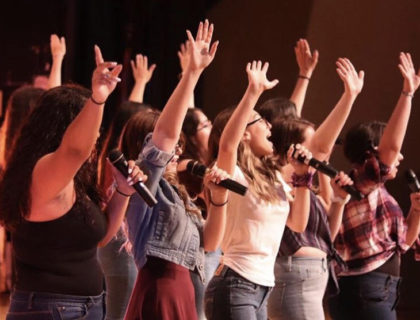 Arts & Entertainment, Student Life
0 shares63 views
Most from this category