The Background of Roberto Dominguez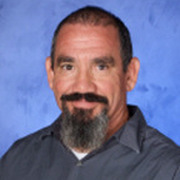 Walking into Roberto Dominguez's classroom, you immediately get a clear understanding of what gaining an education in the 21st century looks like; with computers lining the walls and crowding the classroom. Dominguez teaches a unique type of class, where, in actuality, he doesn't do much teaching. Every student in his class is enrolled in a course on FLVS – Florida Virtual School. Students are meant to complete assignments for their classes independently and individually while Dominguez assists students in navigating themselves throughout the site, solve any computer or technical problems, as well as make sure students are up to date with their assignments.
This position is not one that most people think of when mentioning a teaching career, but
Dominguez completely considers his position as one where he gets to be a teacher. He must use the same skills that all teachers need to successfully complete their jobs like "time management, patience, and understanding."  Dominguez is also proud that he has the opportunity to mentor and guide students to become successful in their own lives. To him, this is the most rewarding part of teaching as he elaborated, "being able to help a student make that last strive and effort to be able to graduate."
Mr. Dominguez has a major influence on his students whether it is his constant motivation to finish their courses or aiding in making them feel significant by having a simple conversation, every chance he gets. When asking a former student of his, Jasmine Sanchez, about her experience in his class Jasmine recalled a memory, "I remember this one time I walked into his classroom and on the board in big letters was the word 'assume'. When I asked him about why that was there and what that meant he automatically stood up and circle the first part of the word, 'ass', then the letter 'u' then finally the last two letters, 'me'. He then basically yelled to the class that 'Assuming makes an ass out of you and me!' The whole class started dying laughing. It was a major highlight of that school year."
As much as Mr. Dominguez loves being a teacher he never thought that he would become one. While still in high school, Mr. Dominguez dreamed of becoming an artist and attending Savannah College of Art & Design. Instead, Dominguez enrolled in the Art Institute of Fort Lauderdale. There he studied to eventually become an artist in advertisement design. When he started a job working in a studio, it was not what he expected. "Working there I was…unhappy, just unhappy."
Dominguez began working two jobs: coaching wrestling at Kinloch Park Middle School and as a security guard at the Juvenile Justice Department Prison. To Dominguez "everything happens for a reason" because this is where he met his wife. His wife was an ASL-American Sign Language-interpreter. He recalled seeing her on the screens around the building he was assigned where she would translate for the hearing impaired, but he was only focused on her saying after he finally "made a move, then the rest was history". They now have two children: a son who is twelve and a daughter who recently turned five.
Dominguez has based his life around his family. He chose the position at John A. Ferguson because he will be closer to his family as well as being able to enroll his daughter in the Falcon's Nest program at the school. He always converses with students so that he can become a better father for his children. Like how he asks about student's personal laptops and what they have experienced so that he could buy the perfect one for his son and asking students opinions on their thoughts on what he should give his daughter for her birthday.
He is a family man, even when it comes to how he likes to spend his free time. The family goes camping, kayaking, really any outside activities as often as their free-time would allow. These activities feed his "adventurous" side. This as well relates to what his perfect or dream vacation of hiking in the mountains. Any mountain he would be more than happy with, but he did mention Colorado as somewhere he wished to visit.  
Dominguez tends to participate in activities where he could feel "Zen." Some of his hobbies where he can achieve this are drawing, handiwork, crafting, and especially archery.
When asked he described it as therapeutic. You still get to experience the same amount of stress relief and power as shooting a gun but in a less aggressive and more calming way. He was first interested in archery when he was younger and continues even to this day when he gets an opportunity too.
Mr. Dominguez describes himself of having a simple life in where he pushes himself to the fullest in his personal goals, family matters and in his teaching job.
You may be interested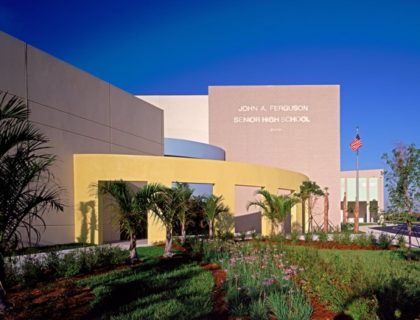 Student Life
0 shares63 views
Farewell, Falcons!
Samantha Vargas and Keilyn Quintero
- May 24, 2019
Like every year, the 2018-2019 school year has been an eventful one both schoolwide and worldwide. Since the first day of school, there…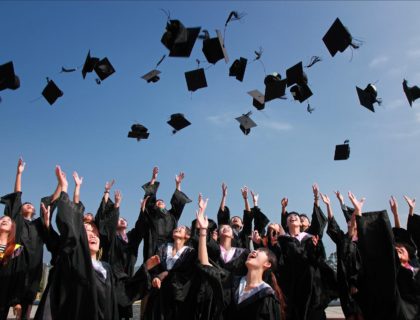 Uncategorized
0 shares55 views
Senior Graduation is Fast Approaching!
Alexa Nunez
- May 20, 2019
The school year is closing soon as June quickly approaches. While most John A. Ferguson students will be coming back next year,…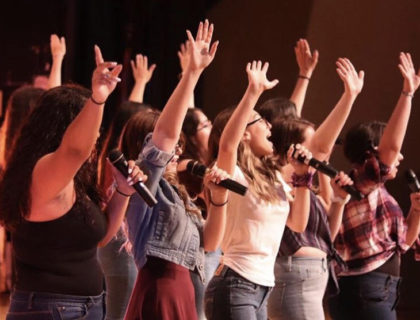 Arts & Entertainment, Student Life
0 shares63 views
Most from this category