The Falcon Community Gets Spooky at Fright Night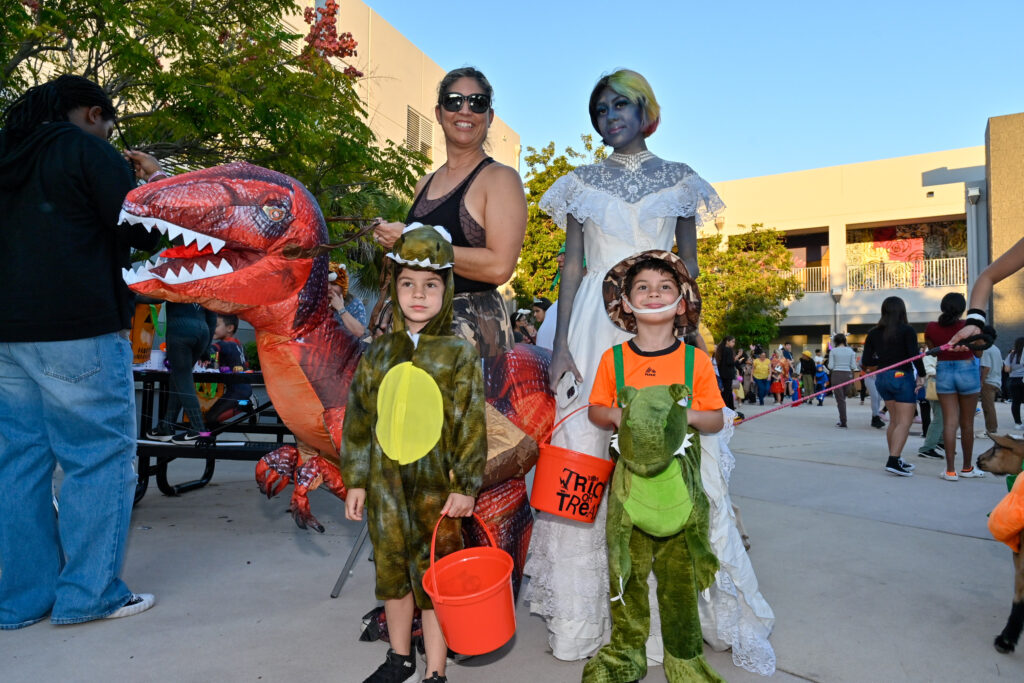 Ferguson held their annual Fright Night on October 25th to get into the Halloween spirit. Everyone came together to enjoy the night surrounded by the lively energy in the air, emphasizing the bond between our Falcon community and their families.
While the event is primarily for children aged 2 to 10, all families are welcome to attend. Most of our Ferguson clubs set up their own tables with sweet treats and fun activities for everyone to enjoy.
"I liked how social it was and well organized. It was very fun and there was always something new to do and find. My favorite part was running my booth and helping the little kids win candy, it was super cute and fun," freshmen softball player Xanthe Teijeiro,
The environment was joyous as all students dressed up in their most elaborate  costumes. The Fusion dancers and the fusion sweethearts also performed some classic and upbeat Halloween songs, which got the audience moving and cheering.
"For me, my favorite part of the event is when the fusion dancers come out and perform a dance related to Halloween and the crowd just goes wild for them. Their performance never disappoints on Fright Night," Ivanna Gallardo, a 12th grader, and president of the FPSA (911 honor society) shared.
Throughout the evening, many clubs organized a variety of creative activities for people to participate in and win prizes.
"I loved being able to spend time with my friends, distribute candy to children, and simply have a good time," sophomore Bianca Bernal commented. 
Part of the festivities included the FFA booth's included  its own petting zoo with its adorable barn animals, some were even wearing costumes, making it a hit. The haunted house, organized by the theater club, was another big hit of the night.
"I got to go to the petting zoo and see and pet the goats. It was fun to see all the little kids and as well as the bigger kids having fun and enjoying the event" senior Angely Carreras said.
As the event came to an end, children and families left with bags filled with all varieties of candy. The community was able  to dance, participate in exciting games, and trick or treat throughout the night, and they all left with big smiles on their faces. It was incredible to see our Falcon community and their families having a good time and enjoying the night, and we hope to see them next year.
You may be interested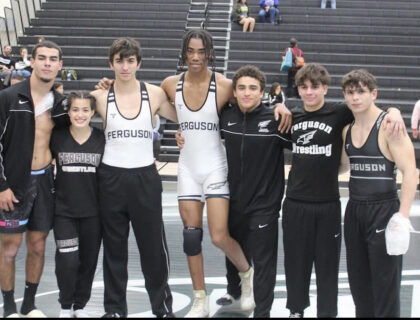 Senior Wrestlers Say Goodbye
Nicole Duran
- Jan 26, 2023
On Wednesday, January 18th the Falcons wrestling team matched up against West Minster, Hialeah Gardens, and Mater Academy. This event was special for…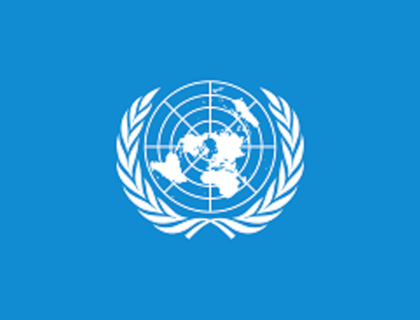 Club Spotlight, Student Life
0 shares11 views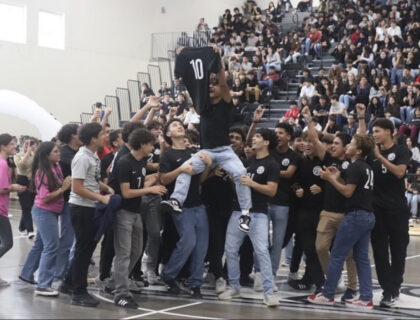 Student Life
0 shares11 views
Most from this category