The Legacy of Wakanda Lives On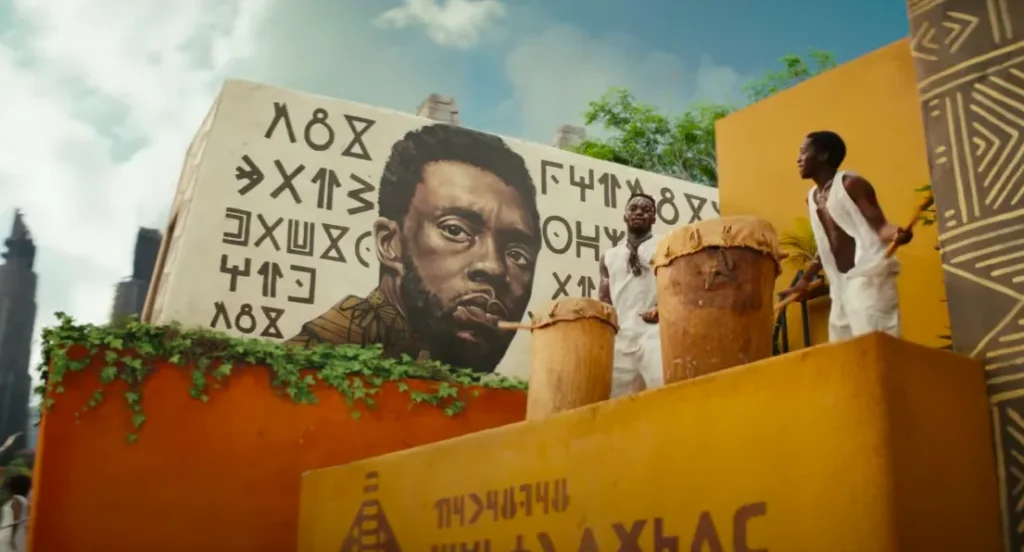 The long-awaited sequel to the praised Black Panther film, Black Panther: Wakanda Forever, finally hit theatres on Friday, November 11. Directed by Ryan Coogler, Wakanda Forever stars most of the main characters from the first movie, like Letitia Wright as Shuri and Angela Bassett as Ramonda, the Queen of Wakanda. Unfortunately, however, due to the tragic and disheartening death of Chadwick Boseman, the honored Black Panther was absent from the film.
As the movie begins, we see Marvel pay tribute to Chadwick Boseman with an opening title dedicated to him and his time in the MCU. The film itself begins with the death of King T'Challa, the Black Panther, followed by his heartbreaking funeral, and a sense of melancholy was prominent both on and off-screen throughout the audience.
The movie deals with Shuri, who is struggling with her brother's death and introduces not only a new character but a whole new civilization, Namor, who rules the secret underwater civilization of Talokan. While some comics might have recognized him since he was featured in previous marvel comics, he's a new addition to the ever-expanding Marvel Cinematic Universe.
The U.S. government has somehow made a device that can detect Vibranium and has been using it to obtain the precious material since Wakanda, rightfully, declined the U.N's ever-increasing demands to share the resource. Eventually, through the introduction of Namor, Namor warns Shuri and her mother that Vibranium is not only in Wakanda but can also be found in his land of Talokan. He asks for Wakanda's help to protect Vibranium from getting into the wrong hands.
The next day, Shuri and Okoye (Danai Gurira) venture to the U.S. to locate who created this mysterious instrument. All the clues pointed to Riri Williams, a 19-year-old college student who accidentally created a Vibranium detector for a college project. Riri is a science genius who enrolled at MIT at the age of 15 and eventually becomes Ironheart, as we find out in this movie, where a first version of her Ironhear suit is depicted.
While trying to leave the U.S. in an attempt to save Riri from the wrath of the Talokans, Shuri, Okoye, and Riri run into them, and combat ensues. The conflict results in Shuri and Riri being taken hostage by the Talokan.
At this point, while watching the film, it frequently became overwhelming with all the plot details to keep up with. That being said, the gorgeous cinematography and unbelievable special effects might have made up for it.
When an angered Queen Ramonda finds out about the kidnapping of her beloved daughter, she seeks out Nakia, a friend of Ramonda, who would be able to track Shuri and Riri's location and bring them back to Wakanda. However, once Namor learns about this, he floods Wakanda in a rage.
While Wakanda is underwater and under attack by the Talokans, Queen Ramonda tries to save Riri from drowning, even though she, herself, is on the brink of death. As they break through the water's surface, Riri survives, but the land of Wakanda loses its mighty Queen.
Devastation runs through the theater as Wakanda loses another member of their monarchy. The second funeral scene was just as tear-jerking as the first, and the theater was filled with somber expressions.
After the funeral, Shuri takes a big leap for the sake of Wakanda. She successfully recreates an artificial purple herb that gives her the same Black Panther abilities as her brother. Like many other Marvel fans, I was thrilled that Shuri became the next Black Panther, and we can all agree that she earned the mantle.
As the Wakandans decide to prepare for battle with the Talokan, Shuri creates fascinating new armor for Okoye, which is called the Midnight Angel, and Riri creates new Ironheart armor to aid Wakanda in battle.
While equipping for battle, Riri and Shuri come to an incredible conclusion. If they lock Namor in an extremely hot room, the absence of water could kill him.
Eventually, the time for the war arrives. The Wakandans use a mechanism that lures the Talokan towards them, eventually leading them to a trap. Both parties begin to fight.
Suddenly, the new Black Panther traps Namor in the Royal Talon Fighter jet and begins turning up the heat. However, he doesn't stay there for long and escapes using his spear to break out.
The Black Panther explodes the jet and lands herself and Namor on an island as they continue to brawl. Out of nowhere, Namor stabs her in the abdomen and runs to the shore to replenish himself with water. However, she uses all of her strength to rise and set fire to Namor with the leftovers of the exploded Talon Fighter.
As Shuri was about to get rid of Namor for good, she paused for a moment and decided to spare him as she remembered her brother's strong sense of morality and honor. Instead, she tells Namor that she will let him live as long as he promises to stay in Talokan and not bother the Wakandans. Namor agrees, and both retreat with their armies, the battle ceasing.
The conflict ends as everyone goes back to their normal lives. Riri goes back to college, Shuri travels to Haiti, and Namor is happy with the current peace between Wakanda and Talokan but has ulterior motives, believing that one day Wakanda will fall and he will be there on the enemy lines.
The film ends with a shot of Nakia and Shuri as she burns her funeral ensemble to mark the end of their grieving process. But that's not all, and in typical Marvel fashion, of course, there was an end-credit scene that came midway through the credits and dropped an unbelievable bombshell.
Nakia introduces her son to Shuri. Who's father is King T'Challa, leaving Shuri in shock and disbelief. Nakia explains that she didn't want her son to experience the pressure of becoming king, so she raised him secretly in Haiti.
Shuri asks the child what his name is. The child replies, "My name is T'Challa." For a moment, I was stunned, in complete shock. The bombshell was a perfect ending to this emotional roller-coaster of a movie, and it marks a new beginning for the new Black Panther and its legacy.
You may be interested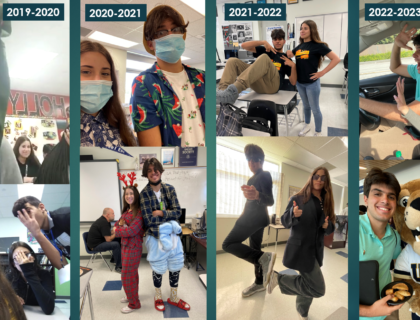 Student Life
0 shares71 views
Most from this category