The Menu: The Bitter Taste of Dark Comedy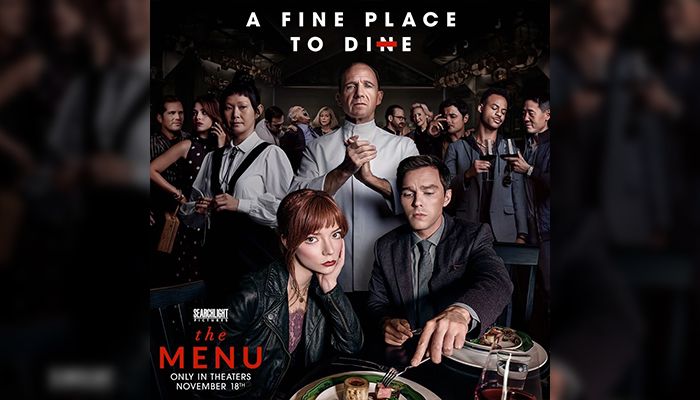 The Menu hit theaters on November 18th with little to no advertisements and promotions. Nobody could've expected the high ratings and praise an indie film like this would be given.
Initial reactions to the trailers weren't so strong, with many feeling that it had a run-of-the-mill, generic thriller plot—lacking that originality to have it stand out amongst the other upcoming releases. However, those same low expectations and dubiousness were quickly replaced with unforeseen applause, serving an 89% on rotten tomatoes.
As more reviews kept surfacing and critics flooding in, the more limelight it was put under—and rightfully so. Many started to recognize its truly unique, even absurd, storyline as its narrative slowly unfolded throughout the film.
The Menu, as a whole, presents itself as a delectable thriller with all the seasonings of a dark comedy. It's evident in its twists and turns but in a way that allows you to be a part of the mystery, and each reveal is perfectly timed. The creativity used to merge food to explain the issues the chef is confronting is beyond impressive, with each dish escalating the situation and expertly moving the plot along as you see the mental status of a man on the brink unravel before your eyes. He uses his passion for the art of food to display his loss of passion.
One of the many redeeming factors that really sold it was its starring actors and their ridiculously amazing talent. It made the film truly feel emotionally raw with the dynamics between each character, having a story of their own and finding a way to somehow connect each customer during the dining experience.
From the very beginning, we are introduced to a colorful cast filled majorly with filthy rich snobs, with the exception of Margot, played by Anya Taylor-Joy. Almost immediately, you notice that her character felt very out of place, and the movie did not fail to put emphasis on it, which will come back later on in the film. She was presented alongside her date, Tyler (Nicholas Hoult), a giddy little fanboy of Chef Slowik (Ralph Fiennes).
However, we soon realize that admiration is a sick obsession as each dish gets progressively sinister. As the waiters take quick jabs at their customers, tormenting them as the atmosphere grows with existential terror. Tensions become high between each character as the implications of what's happening become clearer with no escape. With everyone in hysterics, they just have to accept their fate with this sadistic game, and along with the occasional witty comment, the film creates a fine balance of comedy and horror, a completely engrossing approach.
Tyler, with no regard for the situation, remained without care, enjoying his experience as a psychopath would. Continuing to praise and rationalize the chef's work all the while Margot took every opportunity to criticize it, ultimately resulting in conflict between the two.
"You shouldn't be here tonight," the Chef told Margot.
Her refusal to eat any food grabbed Chef Slowik's attention. This was followed by multiple eerie interactions between the two throughout the duration of the film.
The relationship between the cold-cut, immoral chef and witty, unpretentious Margot made for an extremely complex parallel. What was even more entertaining was watching the two somehow finding common ground with both of their very clashing backgrounds.
The Menu is definitely a dense film to digest with its disturbingly good storyline and underlying theme of classism. It merits all praise with its profound quality and riveting acting to help embrace its general cutting-edge concept but with its own unique twists and turns. Overall, this movie unapologetically stood out in the best way possible and exceeded expectations—but most importantly, it left us all with some food for thought.
You may be interested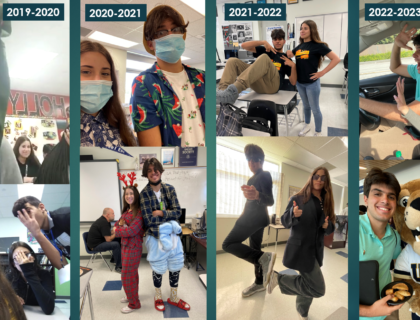 Student Life
0 shares71 views
Most from this category