Transition in MDCPS Superintendent Puts Changing School Starting Times in Question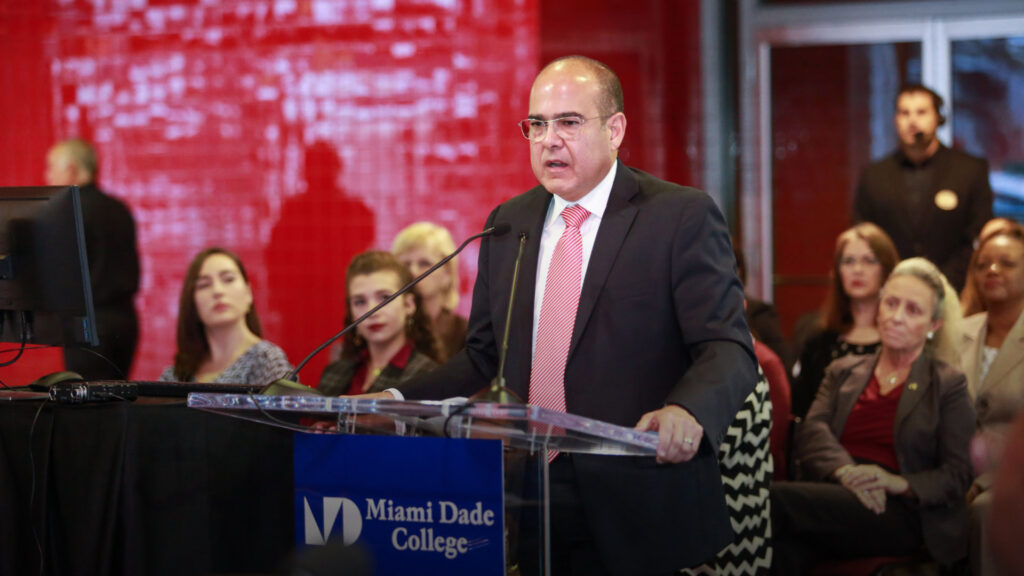 Alberto M. Carvalho's 14-year tenure overseeing Miami Dade schools as the Superintendent officially ended on February 3rd.  Carvalho was one of the most productive and progressive voices of power in Miami, and as he transitions into his new position as the newly minted Superintendent of the Los Angeles Unified School District, which some viewed as an abrupt move, many of his proposed plans for Miami Dade schools remain unfinished. 
 As one of the directions Carvalho strongly advocated for the future of Dade County schools and students throughout the last three years in Miami, was pushing back the time in which educational periods would take place into later in the day.
Propagated as "No More Buses in the Dark" in 2019 by the Superintendent's office and Miami media, the proposed model would have resulted in a countywide logistical shift where elementary schools would open at 8, middle schools at 8:30, and high schools at 9:30 to start the 2020-21 school year. Thus, under this model, high schools would be teaching until 4:10 PM. 
Citing a priority in the mental health of students who unanimously throughout the district were not sleeping for the recommended 8-10 hours at night – a reported 73 percent of teenagers according to The American Academy of Sleep Medicine as his justification for the switch. 
Also mentioning the fact that transportation would be cheaper due to the shortening of allocated pick up and drop off times, which according to Carvalho at the time, would have hypothetically freed up 40 new bus routes and saved the district 3 million dollars. 
 "This is a cost-benefit analysis wrapped around science and convenience,"  stated Carvalho.
However, these alterations were not piloted in the 2020-21 school year due to the unforeseen global pandemic Covid-19 that resulted in most schools adopting a virtual or hybrid form of education. Therefore, since all schools had only a small percentage of their students attending physically, the county did not want to add another variable for students to get adjusted to what was already a tumultuous year. 
Once schools were completely physical again this year, he set the plan in motion to input this switch for the 2022-23 school year. As previously mentioned, he left the county before his plan could come into fruition. 
As of now, it is not known which of Carvalho's unfinished plans for MDCPS, former Collier County representative and newly selected Superintendent, Jose Cortes, will continue. 
Especially since this legislation is not as simplistic and crucial to the level Carvalho amplified it too, which is seen from the resounding pushback given by students and staff in all public schools towards it
"My opinion regarding starting school later would. I know that studies have shown that students who start later performing better, however I am not sure I agree with that. I think that starting later will negatively impact athletics and activities because they are starting later for practices and then the sun sets at a certain time," stated John A Ferguson Sr High Principal, Mrs. Barnett.
"Also, I think that with having a later start time, the students will only sleep in later so will not necessarily help improve academics. A lot of kids have jobs so getting out and starting earlier affords them the opportunity to engage in after school activities that are beneficial to them."
The proposed plan would require a dramatic shift in many ongoing school routines and events to function, especially at a large and diverse school like Ferguson. The general consensus is that everyone would prefer an extra hour of sleep. However, conflicts with sports, clubs, and transportation at times closer to the start of the workday are why most have kept their reservations on the bill.
"I mean if we go 8:30 to 3:30, unfortunately a lot of our games start at 3:30 so there are going to be kids that are going to have to miss more school, especially on the earlier games. Not so much for my sport, which would be volleyball, but as we get into baseball and any of the sports that are outdoor sports that you use the sun to go ahead to play. Also, I think kids are going to miss more and more classes, especially athletes in their later classes," stated Business Manager Gregory Shanower. 
The same notion carries through clubs and most student athletes that partake in a multitude of extracurricular activities. 
"As an athlete at the school, I feel as if the time change would negatively affect me as I would arrive home even later and get even less time for homework.  If anything, the time change does not do much as we still have to go to school for 8 hours," stated Junior Alejandro Reyes.
However, there are still many individuals at the school that would side with former Superintendent Carvalho. Not necessarily a vocal minority harkening for the change, this group mainly pertains to students and staff who believe they would be able to adapt with not many conflicts. 
"It would not affect me too much, not really. I am flexible and I can still function and perform the way I need to if we start school at 8:30," stated IB English Teacher Mr. Rowe.
The reason there is not much discourse for it is because students and staff under the change would still have the same time and workload allotted to them. The only disparity lies in that one shifted hour. The incentive for individuals to for their schoolwork and outside ventures in the afternoon.
Freshmen Iris Munguia highlighted the difficult transition from a virtual middle school experience with a much later start time to high school times by stating:
"I think the time should change because many people I know and myself are exhausted after school and don't have energy for homework or anything personal. Also the change from waking up in middle school is tough for incoming 9th graders." 
It is really a question of a student's values, and in the case of a student who works after school necessitating that extra time to correctly manage their shift times and grades cannot afford the switch, while other students who face any mental challenge in school and require more freedom to sleep or take a mental break in the morning can benefit from it. 
No matter what happens with the switch, and even if there is an overwhelming majority on one side over the other, the decision to change times or to not will result in serious implications for the lives of people in the school. 
Which is why this legislation is not necessarily impactful, and further highlights the need for other reforms in schools than just simply moving the school day an hour back. Time management is more psychologically valuable to students, so providing assistance to students in the form of a lesser and more efficient workload, as well as help from experts will promote a healthier school environment.
With his legacy Carvalho left a blueprint of advocacy to improve conditions for an adolescence who have seemingly been put more at risk of encountering symptoms of depression, anxiety, and suicide every year, especially on the brink of the pandemic. 
It is in the new regime of MDCPS to enhance this step to further ensure their protection of their students and staff to protect students and staff across the board. 

You may be interested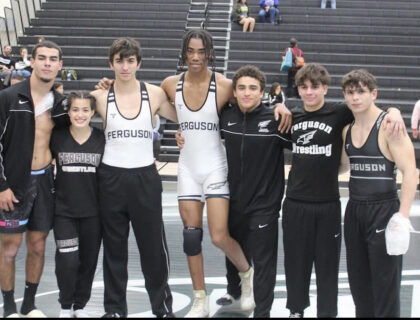 Senior Wrestlers Say Goodbye
Nicole Duran
- Jan 26, 2023
On Wednesday, January 18th the Falcons wrestling team matched up against West Minster, Hialeah Gardens, and Mater Academy. This event was special for…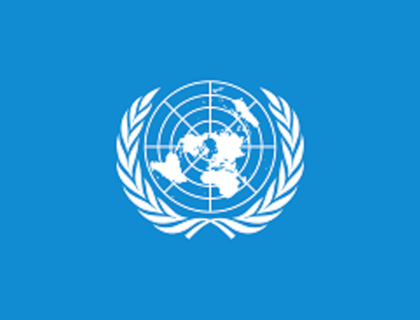 Club Spotlight, Student Life
0 shares11 views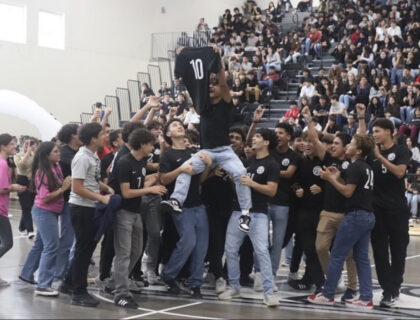 Student Life
0 shares11 views
Most from this category