Welcoming Mrs. Barnett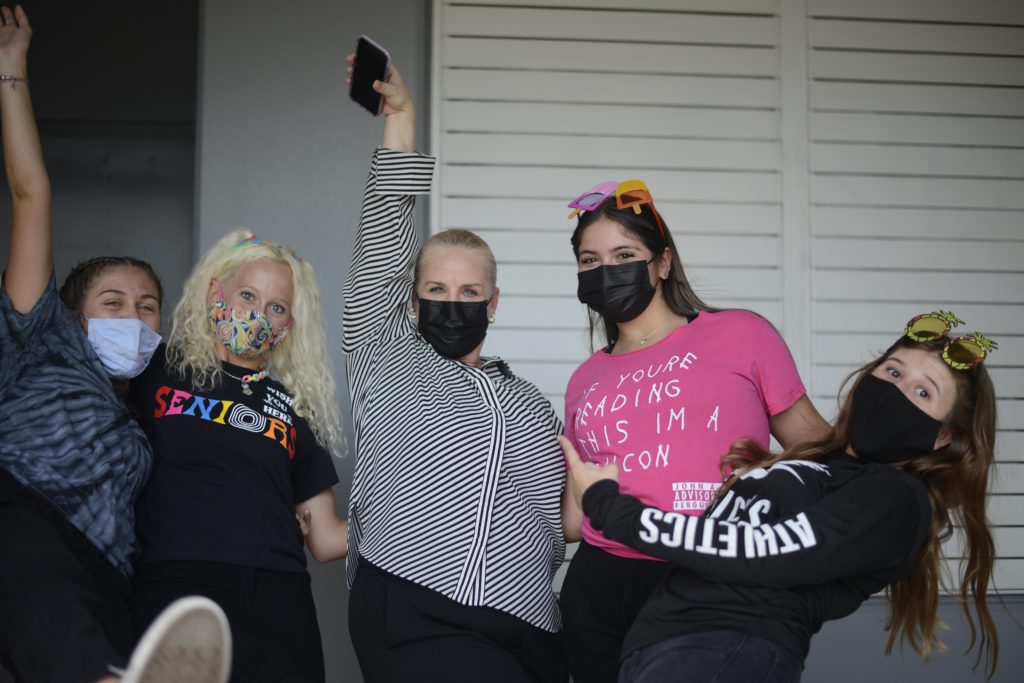 The 2021-2022 school year marks Mrs. Barnett's first year as the principal of John A. Ferguson Sr. High. Calling herself a "product of the system," she has spent most of her life involved in education and has a variety of experiences to apply to her new position.
 Graduating from South Dade Sr. High, Mrs. Barnett stated that she always knew that she wanted to work with children. Thus, moving on to a career in education, starting as an English teacher in Killian Sr High. 
After her years of teaching, she later transitioned into her first job in administration, becoming an AP at Felix Varela. She eventually opted to leaving the high school setting to become the principal of W.R Thomas Middle School. Her time at Felix Varela seems to have resonated with her philosophy on operating a high school. 
 Working for, at the time, one of the larger schools in Dade County with over 5,000 students, Mrs. Barnett strived to bring a feeling of community and togetherness in an environment with a substantial population. 
Having to apply this same approach for what in the present day is the most sizable school in the county, she stated, "We are all a group of learners. Although I am not a student enrolled at the school, I am learning every day and building connections. I want to learn names, be a constant presence, and not get lost in the fact that we have a large number of kids."
It seems that Ferguson has made it easy for her to enthrall herself into the school environment. She emphasized the fundamental balance between school pride and keeping education as the main priority.
"The energy that the kids, faculty, and staff have is unlike anything that I have felt. It is something that I could feel from the first day walking in and feel everyone getting things moving," she shared. 
To continue the notion of her aiming to always be a steady presence, Mrs. Barnett has been very active in her first three weeks. She has been more than happy to visit classes, attend last week's pep rally, and quickly get acclimated with the staff due to how welcoming the school has been.
As for Mrs. Barnett's overall goals as the principal, she respects everything that Ferguson has accomplished before her academically and hopes to only enhance it. 
"I am coming in humbly into Ferguson and not looking to change anything as it is an 'A' school. It is already a great environment, and I am here simply looking to support students and increase the achievements and success that have already been made by the school."
Essentially not looking to reinvent any aspect of the school that makes it unique, Mrs. Barnett saw Ferguson's formula on becoming one of the most prominent schools in Florida and hopes that her own added insight will further benefit students. 
"My goal for Ferguson is simply to increase the 'A' rating. To improve academic outcome which will in turn improve scholarships and opportunities for the students, as well as accolades for the teachers. I want every student to leave here better for their time spent."
Mrs. Barnett has shown great commitment early into her stint as principal of the school, and that positive attitude along with her vast number of qualifications gives Ferguson even more hope for the future.
You may be interested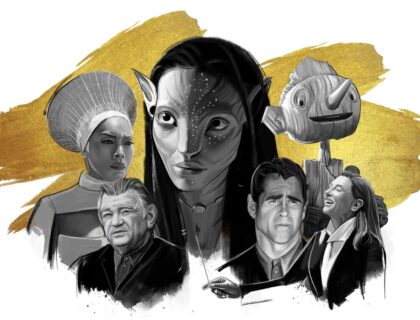 Arts & Entertainment
0 shares31 views
The 2023 Oscars Has Commenced
fergusontalon
- Mar 16, 2023
he Oscars, also known as the Academy Awards, are an annual awards ceremony honoring the best films and artists in the film industry.…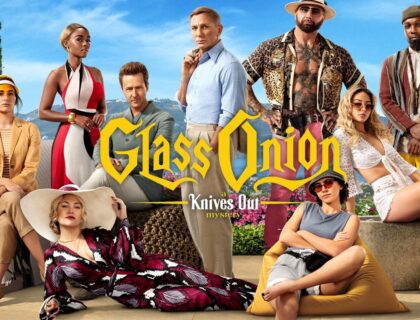 Arts & Entertainment
0 shares39 views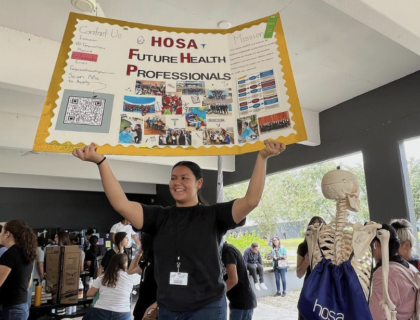 Club Spotlight, Student Life
0 shares45 views
Most from this category