Best moments from the 2018 American Music Awards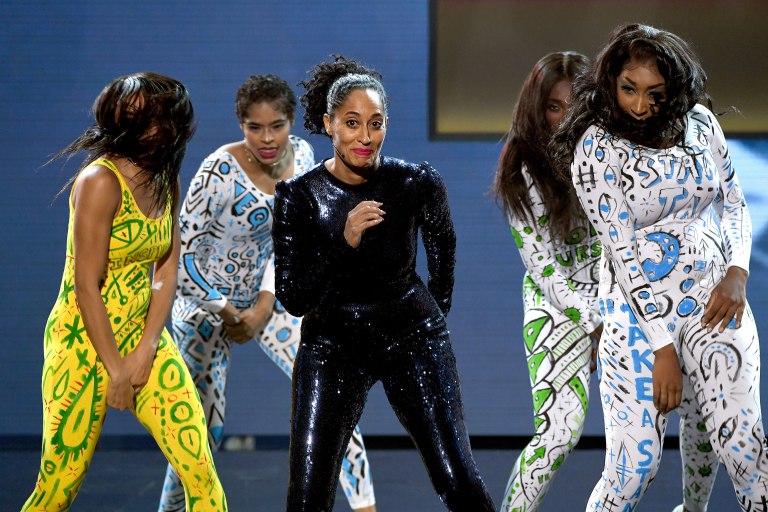 The 46th annual American Music Awards was held on October 9, 2018, at the Microsoft theatre in downtown Los Angeles, California with some of music's biggest stars all under one roof. Taylor Swift had an unforgettable come back after nearly three years of not performing in an awards-show by kicking off the night with her song "I Did Something Bad." Swift went on to win four awards, breaking Whitney Houston's record for most AMA wins by a female artist. She took home the trophies for Tour of the Year, Favorite Pop/Rock Album for "Reputation," Favorite Female Artist Pop/Rock and Artist of the Year.
Following, "Black-ish" star Tracee Ellis Ross hosted the show for the second successive year. She wore custom grills, a sparkly black jumpsuit, and performed an energized dance number from a melody of hits like Bruno Mars's "Uptown Funk" and Childish Gambino's "This Is America". At one point, Ross appeared out of breath and said: "J.Lo I don't know how you do that all the time, I am not a dancer I think I'm just lady who moves".
The performances were a mix of the spectacular and the subtle. Cardi performed "I Like it" for the first time on national television along with J. Balvin, and Ozuna. Jennifer Lopez brought the house down by performing her new song "Limitless" and worked the stage in a silver sparkly ensemble with the help of some dancers. Other artists such as Benny Blanco, Khalid, and Halsey kept it laid-back, and performed their debuting single "Eastside."
Many chose to stress the idea of voting and becoming more involved in politics. Upon receiving awards, many stars took up the opportunity to mention their personal choices of government officials. "Before I go, shout out to the 915, to El Paso, Texas, shoutout Beto. Thank you," Khalid mentioned getting briefly political during his acceptance speech for Soul/R&B Male. For the grand finale, the show recruited soul icon Gladys Knight as well as Ledisi, Mary Mary and Donnie McClurkin for a perfect celebration of the Queen of Soul's legacy.
Although most of the viewers are on the younger side, the American Music Awards took up the importance of dedicating a tribute to Aretha Franklin. The energy was amplified through the air, and all the soul divas got the last word in remembering the idol that Aretha Franklin was and still is to this day.
You may be interested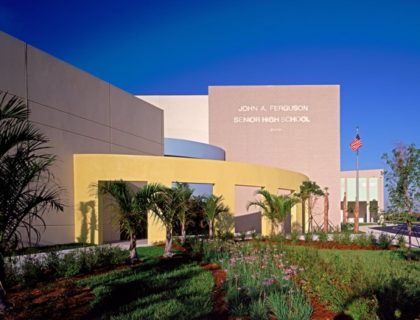 Student Life
0 shares117 views
Farewell, Falcons!
Samantha Vargas and Keilyn Quintero
- May 24, 2019
Like every year, the 2018-2019 school year has been an eventful one both schoolwide and worldwide. Since the first day of school, there…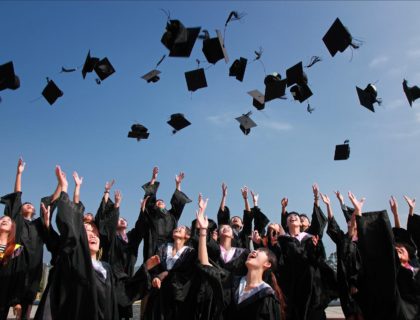 Uncategorized
0 shares103 views
Senior Graduation is Fast Approaching!
Alexa Nunez
- May 20, 2019
The school year is closing soon as June quickly approaches. While most John A. Ferguson students will be coming back next year,…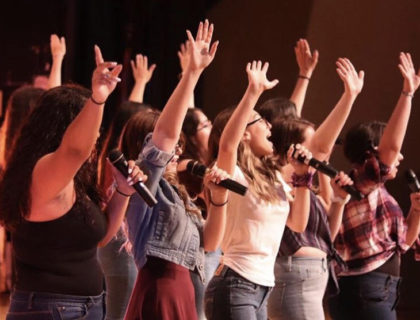 Arts & Entertainment, Student Life
0 shares111 views
Most from this category