Venom Takes the Theaters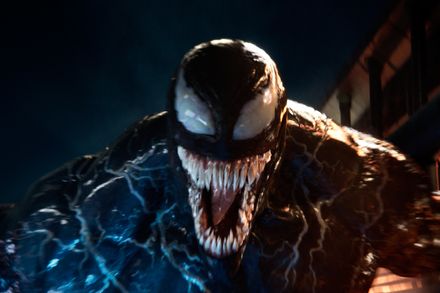 A long-awaited adaptation of a fan-favorite comic book character finally hit theatres last Friday, much to the anticipation of many Marvel fans. The recent release of Venom by Sony Pictures and Marvel Studios gives audiences the first standalone movie featuring a powerful and complex comic book character popular since the 80s.
In this movie, audiences meet Eddie Brock, Venom's eventual human host, portrayed by Tom Hardy. Brock is a journalist whose fiance, Anne Weying (played by Michelle Williams), is a lawyer working on a lawsuit against a company called the Life Foundation. When Brock uncovers this, he takes matters into his own hands and secures an interview with the Life Foundation's founder (and main villain of the movie), young genius Carlton Drake.
While investigating what are believed to be illicit experiments, Brock encounters an alien referred to as a symbiote by the name of Venom and soon they merge, with Venom essentially using Brock as a host. With this turn of events from his day-to-day life, Brock has now acquired superhuman powers and strength, along with some less desirable traits such as a potentially fatal sensitivity to loud noises and a taste for raw flesh. Venom and Brock must learn to live with one another if either of them is to survive and the events which ensue are thrilling as Venom and Brock work as one to save the world.
The film's quick pace throughout makes for a seemingly fast exposition but audience's understanding of Eddie Brock as a character before Venom is helped by Tom Hardy's portrayal of the character. Hardy does a great job at characterizing Eddie and makes Eddie a person with deep issues, redeeming qualities, and ambitions that are well established. This all adds to his depth before merging him with Venom later in the movie. Hardy makes Eddie seem very real, like someone you may live next to or work with, and this only enhances the ultimate goal: to make sure audiences see the contrast between Eddie and Venom as two completely different beings.
Besides Tom Hardy's performance, another stand out feature of this film was the computer-generated imagery or CGI. This is especially prominent when we first meet Venom in the Life Foundation's labs. Venom has no body or solid form before merging with Eddie, instead taking the form of a plasma-like creature who requires a host in order to survive outside his home planet.
All those scenes and any later ones involving parts of Venom and Eddie shown at the same time require tremendous work on behalf of the CGI artists and animators and it was particularly fascinating in this movie. Like in most Marvel movies, the special effects were also great and many car chase scenes and fight scenes had you on edge, helped perfectly by the animation team at the studios.
Although Venom may be a bit fast-paced or difficult to follow for those unfamiliar with the basic story, this is not to say it is not entertaining. Tom Hardy gives a great performance as Eddie Brock and the special effects will leave you stunned. With a cold, ruthless and calculating villain, and a very interesting love story as well, Marvel did a good job at bringing Venom to life.
The movie did feel like a thriller at times which added the perfect amount of tension and all together, it was a complex, dark release in a year full of superhero movies worth the watch. Make sure to stay through the end credits for Marvel's post-credit scenes about a new possible adversary and a sneak peek at Sony's next release with Marvel– Spider-Man: Into the Spider-Verse.
You may be interested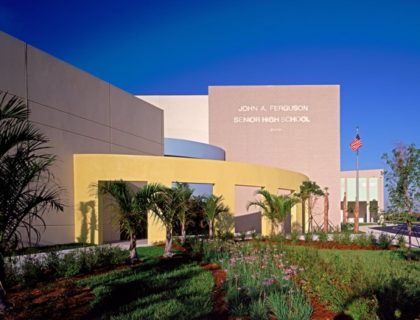 Student Life
0 shares117 views
Farewell, Falcons!
Samantha Vargas and Keilyn Quintero
- May 24, 2019
Like every year, the 2018-2019 school year has been an eventful one both schoolwide and worldwide. Since the first day of school, there…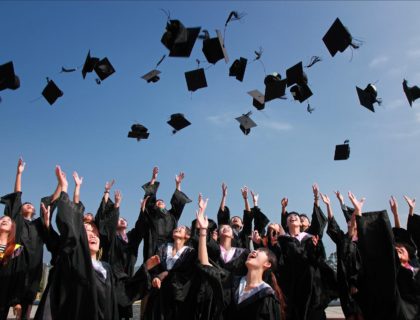 Uncategorized
0 shares103 views
Senior Graduation is Fast Approaching!
Alexa Nunez
- May 20, 2019
The school year is closing soon as June quickly approaches. While most John A. Ferguson students will be coming back next year,…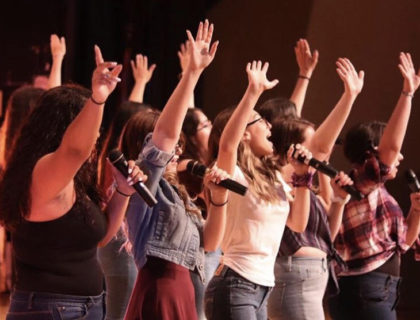 Arts & Entertainment, Student Life
0 shares111 views
Most from this category