Everything Apple Unveiled In Their September Event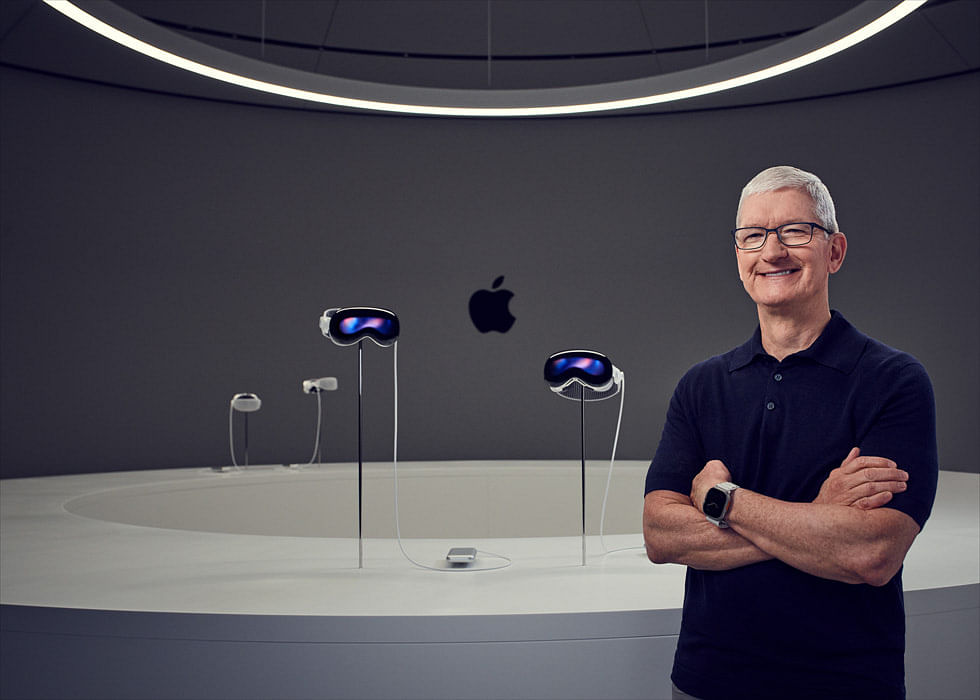 On Tuesday afternoon, Apple broadcasted their latest product reveal from Cupertino, CA. Highly anticipated by the tech community, "Wonderlust" is Apple's latest unveil of their devices' development. From Carbon-Neutral Apple Watches to 3D Cameras, the tech giant delivered a vast amount of announcements and other reports. Here is a summary of the recent releases:
iPhone
iPhone 15 swaps the existing Lightning charging port to USB-C, which is already used in the latest Mac and iPad models. This is a change expected to happen after the European Union passed a law requiring manufacturers to use a common charger for all new portable devices. This law also pressured Apple to release brand-new USB-C compatible earbuds.
Apple has also decided to bring the Dynamic Island – a feature unveiled in the former announcement of the iPhone 14 Pro – to the 15th release of the iPhone. Starting at $799, its brand new 48-megapixel camera comes built-in with a double zoom telephoto, removing the need for a third lens. This enables the new iPhone to take detailed pictures with a quality similar to the one of a cinematic camera and take portraits automatically capturing depth data in the background.
A recycled cobalt battery ensures that the iPhone has enough battery for the entire day, while the A16 chip – already used in the iPhone 14 Pro – powers all the features of the device. On top of that, the frame of the latest entry in the iPhone series is colored using metallic ions, making it more resistant to decoloration.
Alongside the iPhone 15, the iPhone 15 Pro was unveiled: presenting the first-ever iPhone to have a frame made out of titanium, the same materials Mars rovers use. Starting at $999, the device ditches the silent toggle originally included in the first iPhone, and replaces it with a new action button, enabling users to quickly take a picture, start a voice memo, or perform a task of their choosing. Additionally, a brand-new tri-dimensional camera lens would enable users to capture more immersive photos and videos, which could be played back on Apple Vision Pro, the augmented reality headset Apple released back in June.
The new iPhone 15 Pro uses the A17 Pro chip, which has a considerably higher graphics performance than any other Apple device. The composite chip uses ray tracing – used in high-end gaming computers – to deliver more smooth graphics, and power the realistic lighting of the screen, all of that while keeping enough battery for the entire day.
Both devices come with a new second-generation Ultra Wideband receptor, which enables wireless features exclusive to Apple devices. This comes after the introduction of iOS 17, which will soon enable features for existing iPhone users, like the ability to share contact information with NameDrop, by just approaching them or shaking hands. Exclusive to this new lineup of devices, the wireless antenna will also power a new feature that precisely finds friends when they choose to share their location.
The two new arrivals will be available for pre-order starting on September 15, and available for purchase starting on September 22. iOS 17 is to be released publicly on Friday, and distributed automatically to all eligible iPhones throughout the next few weeks.
Apple Watch
Apple Watch Series 9 was introduced alongside the S9 chip, which Apple claims it's up to 60 percent more capable than the previous generation. With 5.6 billion transistors, and a $399 starting price, Apple Watches with S9 will count with four-core Neural Engines, enabling smartwatches to run advanced Machine Learning tasks on-device and recognize hand gestures that control the device precisely.
Series 9 will also receive a brand new display that is up to 2 times brighter than the techmaker's past release. With a brightness of up to 2000 nits, Apple affirms Series 9 to be visible, even in the firmest of lights. Plus, its screen will be able to go all the way down to 1 nit, greatly reducing eye strain in dark circumstances.
Additionally, the latest introduction to the Apple Watch lineup comes equipped with the latest version of the Ultra Wideband Chip. This new connectivity hardware will enable features presented in the latest release of watchOS: like finding your iPhone precisely and connecting to Homepod speakers by just getting close to them.
Apple also unveiled the next generation of their most rugged smartwatch: Apple Watch Ultra 2. Designed for extreme weather, diving and hiking, it also comes equipped with the new S9 chip. With a baseline price of $799, the wearable screen has been upgraded and is the brightest the tech firm has developed yet, going up to 3000 nits and down to 1 nit, similar to its less-reinforced counterpart.
Both recent introductions to the lineup of Apple's smartwatches will become available starting on September 22. WatchOS 9 will be released publicly on Friday, and distributed automatically to all eligible Apple Watches throughout the next few weeks.
A Win For The Environment
Apple Watch Series 9 and Ultra 2 marks the first-ever products by Apple that have a net zero carbon footprint. With their existing milestone of making all their products carbon neutral by 2030, Apple has already taken the first step by opting for smaller boxes, delivering their devices with alternative shipping options, recycling rare components to use in their devices, and investing in nature-based projects to offset their carbon footprint. Customers will now be able to identify devices and accessories that have produced zero carbon emissions by looking for a new, green logo in the packaging of the product.
However, the actions taken by Apple have also impacted customers. For example, Apple removed the charging adapter from the box of the iPhone in 2020 to reduce the size of the boxes the devices are shipped in. The decision was criticized by consumers as they were now required to buy a charger adapter separately. Another example is the change in logistics Apple has made, making it a priority to ship their devices over sea or land, as it is less carbon-intensive than transporting them by aircraft. While this decision has greatly reduced the carbon footprint of Apple's factories and shipment partners, it has also caused minimal, yet considerable delays.
What Could Happen Next?
It is uncertain what the Cupertino titan has in store for the next few months. Rumors and leaks indicate that Apple Vision Pro may be getting a simplified version more accessible to customers who consider the $3,499 price tag excessive.
At the same time, the California-based corporation may be considering taking different approaches to reduce its carbon footprint and fulfill its objective of operating without any carbon emissions by 2030.
Already existing measures include phasing out leather accessories from all devices, using sustainable fibers for Apple Watch bands, and reducing the company's water usage to a minimum. Apple has officially announced that 300 of their suppliers are soon to use 100% renewable energy in their operations, with more to join their efforts.