Nostalgic Films: Drive Me Crazy
Drive Me Crazy, directed by John Schultz, is a well-loved teen rom-com released into theaters on October 1st, 1999. The movie was adapted from the novel 'How I Created My Perfect Prom Date,' which was written by Todd Strasser.
Drive Me Crazy targets the many issues that teens face: relationship problems, family issues, friendship issues, or even issues within themselves, immaturity, and entitlement. Younger audiences can find themselves relating to awkward, but real scenes in this movie.
Nicole Maris, played by Melissa Joan Hart, is your typical and cliché popular girl. She believed that the Centennial, her school's dance, was the absolute most important thing in her life. She did everything in her power to participate in as many social school events as possible. Meanwhile, Chase Hammond, played by Adrian Grenier, was the complete opposite. He was an outcast towards the typical high school normalities. He and his social group were a perfect example of people who were strongly against the concept of popularity in high school.
Nicole and Chase used to be inseparable when they were children until junior high, where their statuses and perspectives on popularity led to their falling-out. Chase was also adapting to the death of his mother, which affected him and his persona negatively. This deepened the wounds in Nicole and Chase's relationship, which caused Chase to feel resentment towards his now ex-best friend.
Dealing with their heartbreaks wasn't easy for Nicole and Chase. They were both heartbroken, so they depended on each other to get back at their exes by fake dating. They didn't plan on falling in love, but they did. Everything was going well for them, and they were happy with each other till Nicole's supposed "best friend" Alicia, played by Susan May Pratt, did the unthinkable. She kissed Chase and manipulated him to kiss her back. She knew that Nicole would feel betrayed and hurt.
Nicole couldn't face Chase after what she saw, but that didn't stop him from trying to amend things with her. Surprisingly, he succeeds. They gave each other a good night kiss in front of his house, where they were then caught by their parents who had a secret relationship.
Like every movie, many had different opinions. Some argued that the film was relatable, and brought back memories of others' high school experiences, while others called the plot line generic and overused: two kids falling in love after using each other for their benefit.
Nevertheless, Drive Me Crazy is a great film for someone who wants a mix of romance, comedy, and plot twists. Even after twenty-four years since its initial release, this flick is still included in a variety of must-watch lists.
You may be interested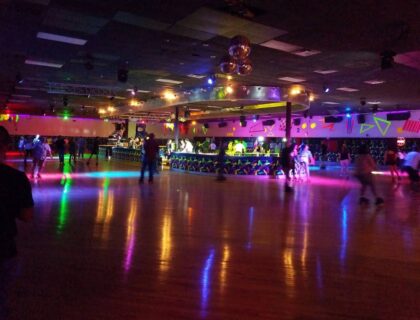 Super Wheel's Final Goodbye
Andres Yabbour
- Nov 15, 2023
The sounds of partying and skating will no longer be heard in the Super Wheels Skating Center once it closes down after almost…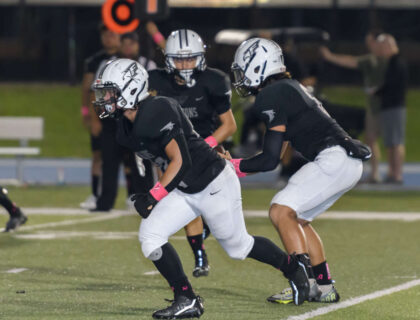 Falcons Football Advance to Championships
Kristi Mathura
- Nov 13, 2023
Just days after the marvelous 37-to-13 victory against Coral Reef, the Falcons Football completely swept Reagan 28-to-0 and are now progressing to the…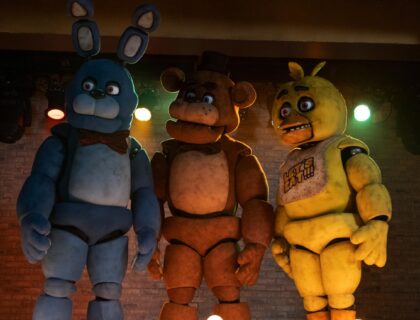 Arts & Entertainment
0 shares37 views
Most from this category