Rating Cookies from Crumbl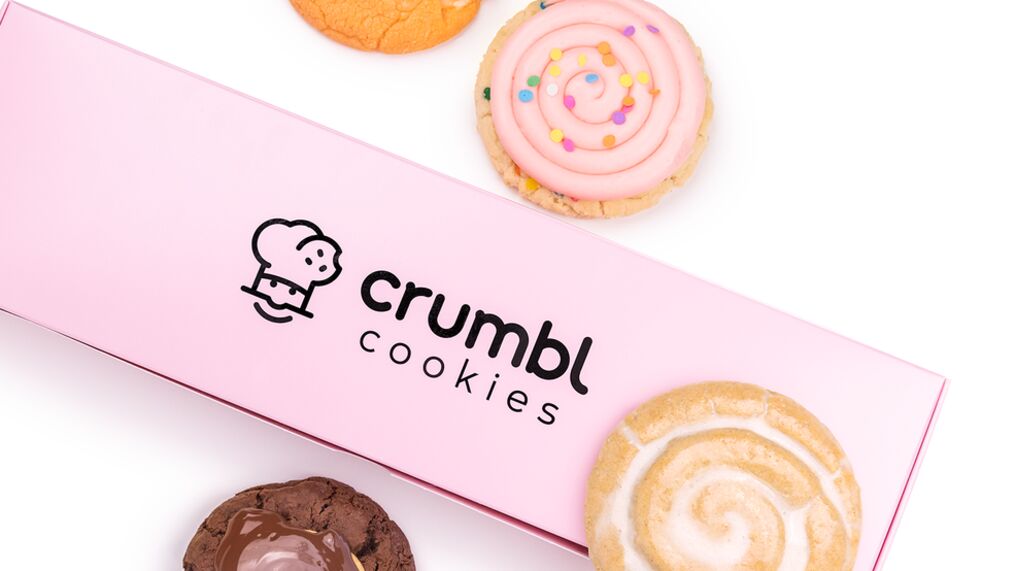 Crumbl is nationally famous for their tasteful, creative cookies but are they actually good or just overly hyped? Not all of them have been tried since they change weekly, but from the ones that I have tried I'll be rating them, 1 out of 10. One being horrible, ten being deliciously amazing. Remember that each cookie has a signature dewy and soft texture in the inside, so if that doesn't suit your taste then this bakery isn't the best for you.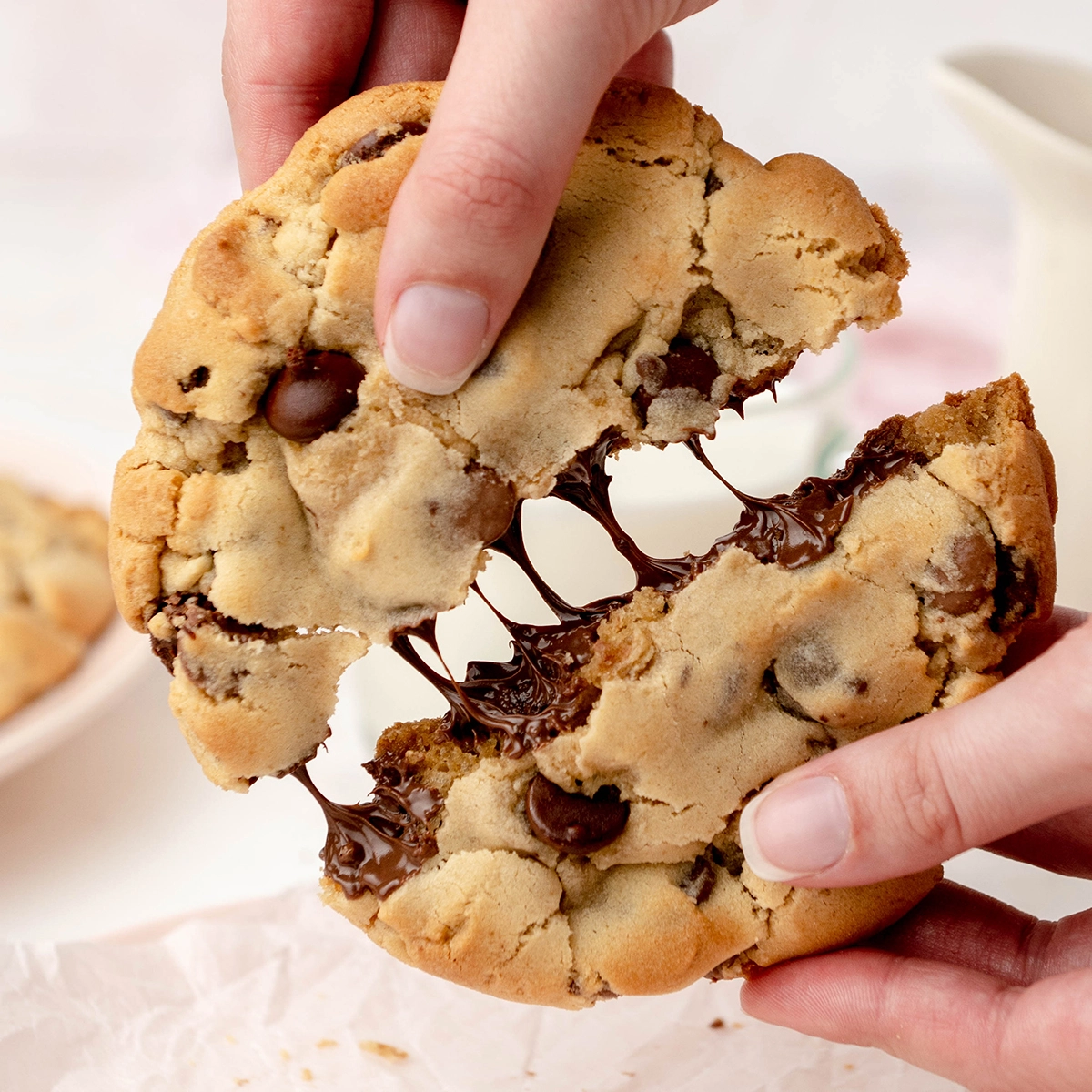 The Milk Chocolate Chip 10/10
Yes, it's the most basic cookie to get but you can never go wrong with the classics. There's a perfect ratio between the amount of chocolate chips and actual cookie meaning they didn't skip out on it like most places do. And obviously, this cookie, along with all of them, goes great with a cool glass of milk.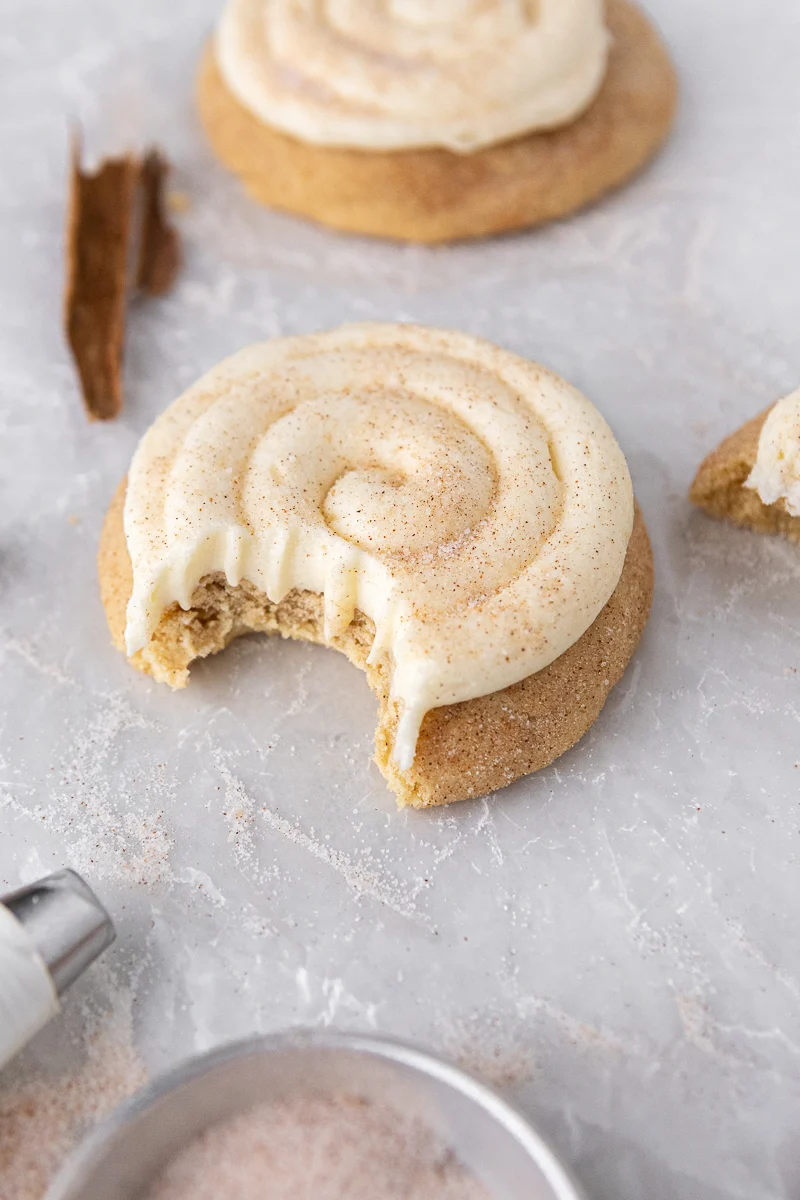 The Snickerdoodle 10/10
It's classic with the perfect ratio of cinnamon and cookie. It wasn't super sweet and had the perfect consistency. If you don't have too much of a sweet tooth, it's perfect for you.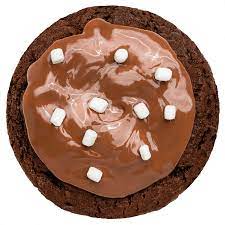 The Hot Chocolate Cookie 9/10
It tasted exactly how it looked and sounded. The chocolate on top wasn't frosting, it was melted chocolate and stayed melted throughout the time it was eaten which was a good two hours. It tasted like hot chocolate and was very excellent, but the only bad thing about it was that it was a little too gooey.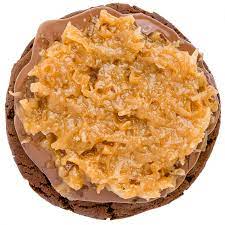 German Cake Cookie 9/10AllThe top frosting is a mix of coconut and pecans topped on a bed of chocolate frosting and a chocolate cookie. It was warm and delicious. It gave a normal chocolate cookie a unique taste.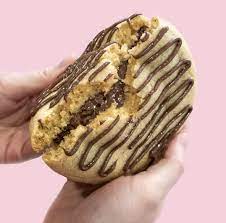 The Hazelnut Sea Salt Cookie 9/10
It is a bit sweeter with the hazelnut spread but the cookie had an overall interesting and amazing flavor. It had this slight dullness to the base of the cookie, but the sweetness of the chocolate hazelnut save the flavor. I do think that customers can find cookies that are similar to this, however, as the flavor wasn't all that unique, but I would definitely buy and eat this cookie again.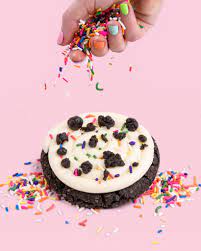 Birthday Cake Ft. Oreo 8/10
Though the cookie was appetizing, the Oreo flavor was very subtle, and it took away from the overall flavor. For this reason, it was quite underwhelming. It was just a chocolate cookie with vanilla frosting and some sprinkles. I had been expecting to taste at least some of that classic Oreo cream, but it just wasn't the same. The cookie was tasty but it didn't quite hit the spot.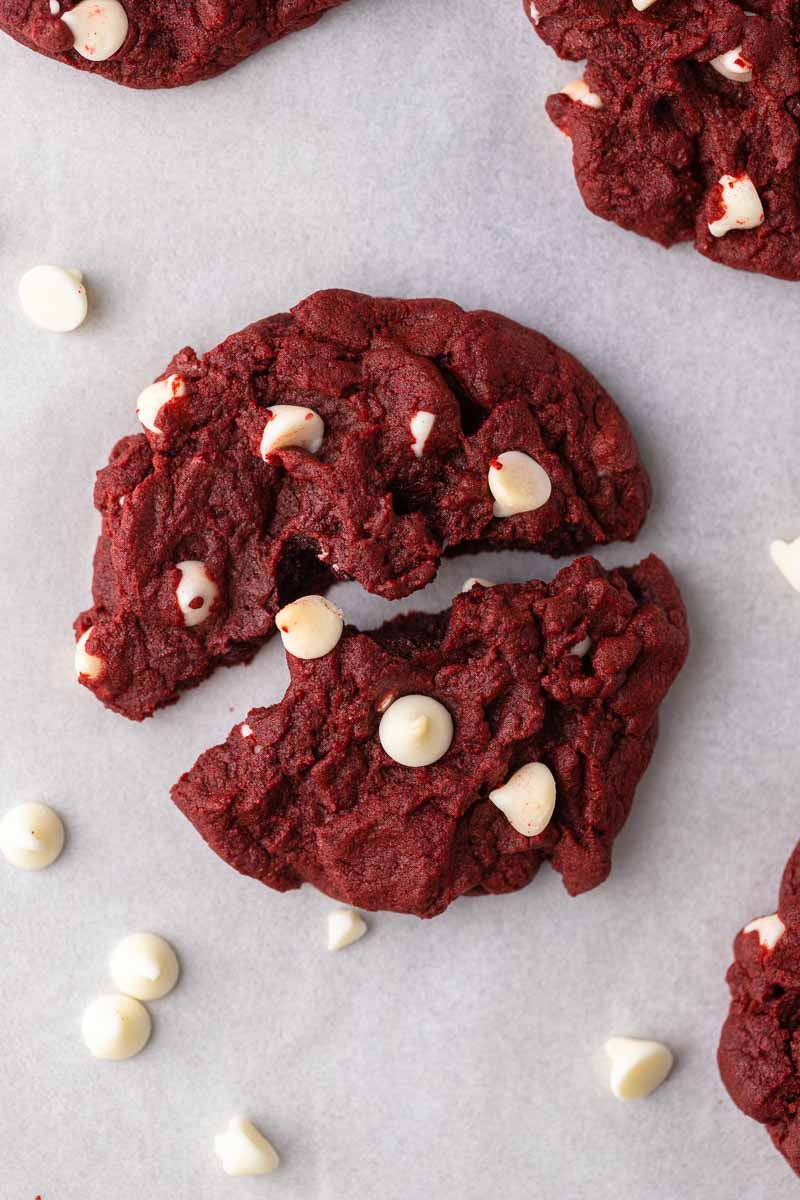 The Red Velvet Chocolate Chip 8/10
It was very delicious, but like the Oreo cookie, it disappointed me. All the hype that I had seen on platforms like TikTok had raised my expectations. I thought it would be better since everyone said it was amazing but for Red Velvet, I think I would've been happier with a red velvet cupcake with cream cheese frosting on top. The quality of the cookie was fine, but it wasn't very satisfactory.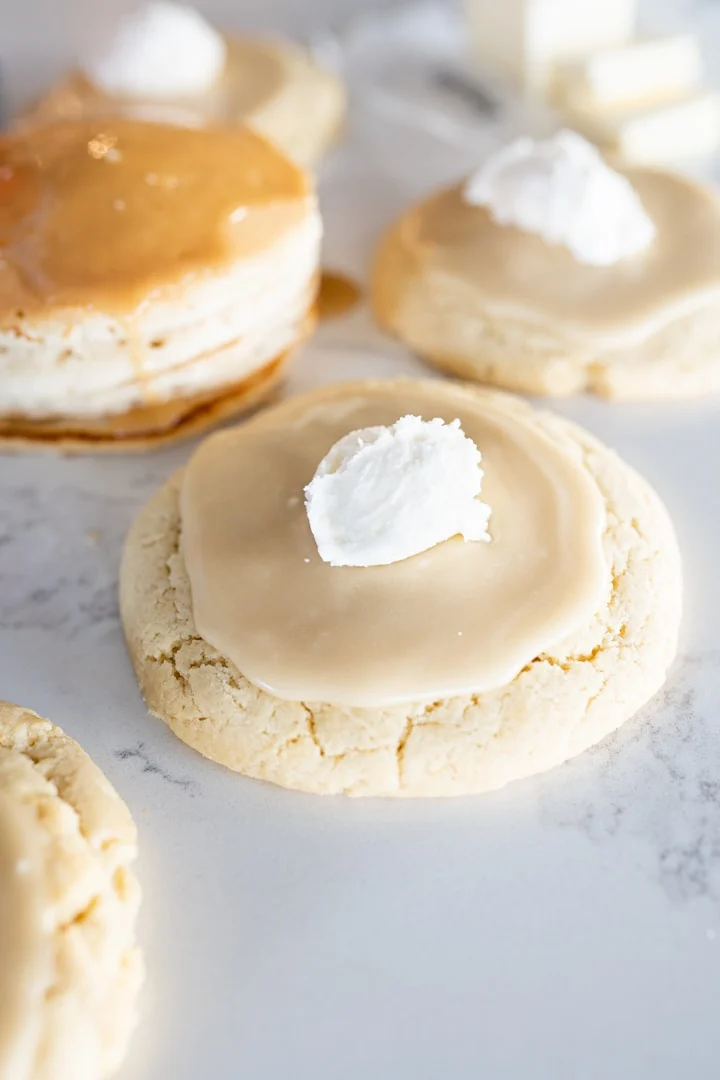 The Buttermilk Pancake Cookie 7/10
The taste was fine for this cookie, but it was missing a lot of flavors that could've been packed in there to build the buttermilk flavor. It ended up being just boring, and the flavor wasn't very interesting. I wish there was more of a maple flavor in it to make it taste more like a pancake, but it wasn't the worst cookie I had tasted.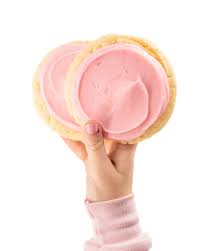 The Pink Sugar Cookie 6/10
It's not bad but it's not great either. There's nothing about it that makes it stand out from a normal Publix sugar cookie besides the brand it came from. It's better to just buy a box of the smaller versions and put it in the refrigerator for a little while. It's the exact same thing but cheaper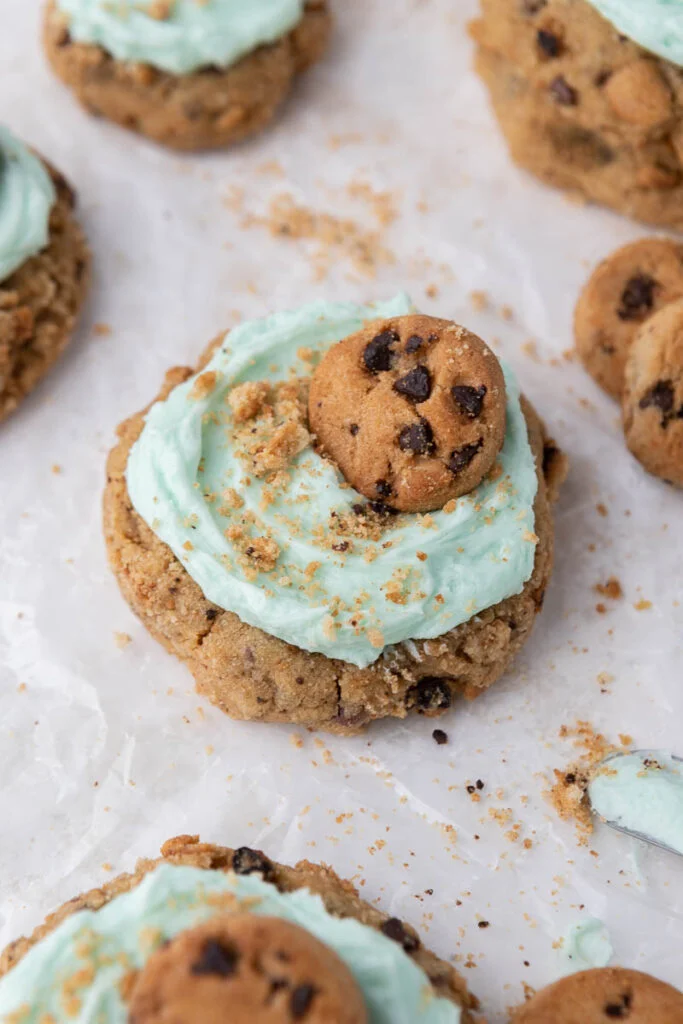 Blue Monster FT. Chips Ahoy 4/10
This cookie just wasn't all that great. Based on all the other cookies I had tried from Crumbl, I had anticipated something more distinct and creative. It wasn't horrible but it did taste like an overpriced average sugar cookie that you can find anywhere. It was also a colder cookie with a strange taste.
Overall, all of the cookies were very delightful even if they were a bit expensive. The store itself is very welcoming, giving off this homey, Hallmark movie-like feeling with its sugary smell. The customer service was especially great, as al the workers were very kind.
You may be interested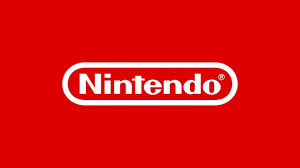 Arts & Entertainment
0 shares1 views
Nintendo Direct: What To Expect
Isabella Jimenez
- Sep 26, 2023
Responsible for the production of well-renowned characters and franchises such as Mario, Kirby, and Pokemon, Nintendo is a highly respected video game company…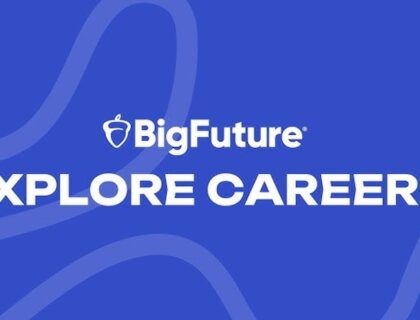 Most from this category