Reviewing TikTok Book Recommendations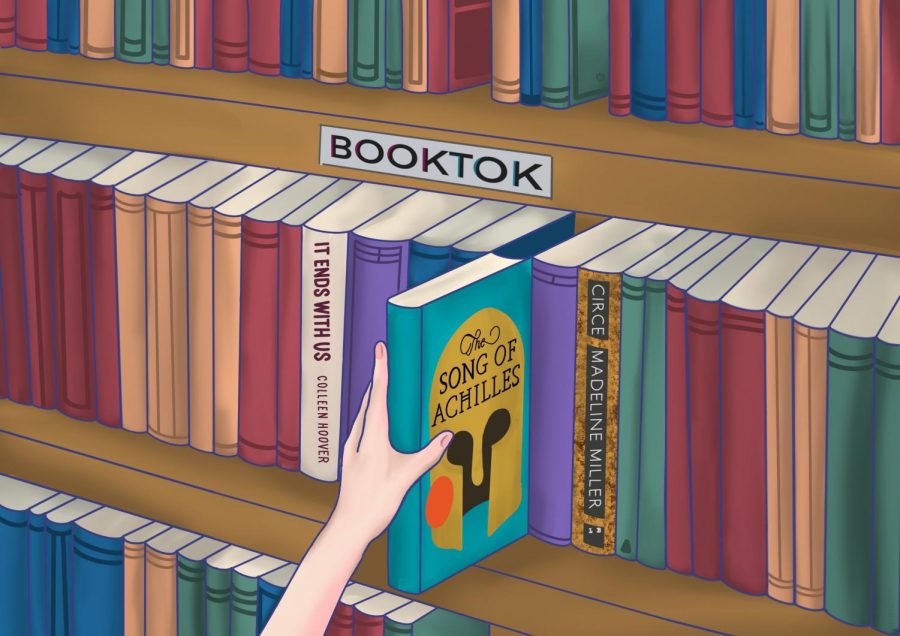 There is no better place for literature lovers than TikTok's "BookTok," which has garnered over 39.2 billion views as creators share their favorite reads through video reviews, recommendations, and book memes. The video trend covers a wide range of genres, including dystopian franchises, romance novels, adventure series, as well as creators talking about plot development. As have many other book readers, I have read and purchased the majority of the suggestions made by booktok, and I will give my opinion on 5 books and tell you if they're worth the hype.
 1. Ugly Love 
        The story revolves around two main characters: Miles, a pilot, and Tate, a nurse. You will discover from reading this book that Author, Colleen Hoover, has divided the book into two sections: The Past and The Present. A girl named Rachel is Miles' past companion, while Tate is Miles' present companion. This is a love story about Miles and Tate, who thought they were not ready to fall in love, at least at first, starting their relationship with a mutual understanding. Tate's weak-willed behavior toward Miles was portrayed in the book. Miles wouldn't give Tate a window into his inner world, and she had to deal with his unwillingness to be open with her at first. Considering these facts, some would say that their behavior was defined by fate. As a condition, forcibly forgetting reason and self-esteem was necessary so that they could understand the depth of their emotions and the consequences of the past events on their new personalities, and to accept love as a force capable of healing and questioning all.
Worth the hype? Yes
In her best and boldest work yet, Colleen Hoover demonstrates her mastery of storytelling. She develops a flow to the tale that is wholly original and flowing in its movement by using a unique and thematically significant approach. Miles reluctantly falling in love with Tate, and Tate falling for Miles despite his best attempts to avoid her, describe every emotional high and low. Unlike other stories, theirs is all about emotions. Despite the fact that their association isn't a fairytale, it demonstrates that sometimes a happily ever after comes at a high price in terms of tears and grief. On page 322, the book says, "It's all worth it. It's the beautiful moments like this that make up for the ugly love." Miles' refusal to trust Tate, and his declaration in the book that he would "never give love another chance," but instead learned to love and appreciate Tate, had my heart throbbing and tears welling up in my eyes. If you trust in someone enough to not give up, magnificent, eternal love may emerge from ugly, shattered love.
2. The Love Hypothesis
        The story centers on Olive Smith, a third-year Ph.D. candidate at Stanford seeking to understand and study pancreatic cancer. As a preemptive move to convince one of her best friends she has moved on from an old crush, she kisses Dr. Adam Carlsen, the department's famously tough, but unquestionably attractive, professor. For the sake of appearances, both Adam and Olive pretend to date to appear as though they are in a relationship. As Olive gets to know Adam, it is only a matter of time before she begins to feel attraction to him, and it is an indication that her little experiment in fake dating is about to go south.
Worth the hype? No 
        Throughout the novel, a slew of characters portray Adam as a harsh, brawny man with a sullen disposition. As a result, any reader would expect some type of pushback or flirty bickering with Olive later in the narrative. Several people in the story picture Adam as a rude professor with a melancholy demeanor. As a result, any reader would anticipate some resistance or playful banter with Olive later in the story. But, right from the start, Adam is kind to Olive; in fact, he was magnificent! He was smitten with her, and all mention of him being this moody man vanished, and I was disappointed, wanting the enemies to lovers cliché to come to life! A similar lack of depth is also evident in the novel's characters, as Olive's roommate and Adam's closest friend are essentially accessories to the relationship, with little personality. Although Olive is a well-developed character, her actions are problematic from a narrative perspective, pulling the reader out of the story. Olive's questioning acts threw me off several times during the novel, and I felt as if I couldn't read the novel at points because of how radical her actions were. 
3. Punk 57
        Misha and Ryen, two high school students, are the protagonists of this novel. They are also pen buddies, despite the fact that they have never met in person. Misha is a punk with piercings who is in a band, while Ryen is a cheerleader with preppy clothes and enjoys classic movies such as Twilight and Harry Potter. Misha eventually begins to attend Ryen's school under the name Masen, for reasons that have nothing to do with Ryen, after a tragic event in his life occurred. When Misha discovers Ryen isn't who he anticipated her to be, he becomes enraged and sets out on a quest to make her life a living nightmare. While Ryen is known as the "good girl" and star student, she becomes attracted to Masen's mean behavior, bad boy look and grotesque regimes. But as many say, opposites attract! In some ways, the novel is a love story between rivals, with numerous suspenseful sequences that keep you on the edge of your seat!
Worth the hype? Yes 
        A new approach was taken by the author. In addition to being a story about best friends, it is also a story of self-discovery. The main character, Ryen, is not particularly likeable, having spent years molding herself into the person she wants to be with Misha. In spite of the fact that she is one of the popular cheerleaders, she describes feeling like an outsider. Putting individuals under the bus with snide remarks, she pulls them down and makes herself look good in the process. Seeing how different she is from her writings, it's obvious Misha doesn't like her. But, the author somehow redeems Ryen, despite her committing some brutal acts. As Ryen develops into this character that represents being content with your true self, she learns slowly, but surely, that other opinions don't matter as much. The book is not just a novel that interesting and intriguing, but is also a relatable book from which I believe many can learn a great deal.
4. From Lukov With Love
        Lukov with Love is a slow-burn contemporary romance about rivals to friends to lovers. It follows two skilled figure skaters, Jasmine Santos and Ivan Lukov, who decide to join forces and become partners in pair skating after years of bantering. Jasmine has had a string of bad luck in the past. She'd give anything for another opportunity to compete and prove herself on the ice. However when the arrogant guy she despises offers her a partnership, she examines whether he has a secret goal, and ultimately learns that there's more than meets the eye. The pace of the book is slow, as the romance occurs almost three quarters of the way through the book, since the first half is filled with Jasmine and Ivan attempting to become friends and confiding in one another. In the face of many challenges, they were able to overcome all issues and grow into the couple readers were hoping for.
Worth the hype? Yes
        One of the reasons I enjoy this novel is because I feel a connection to Jasmine. I share Jasmine's view on life, and learning more about her hit me right in the feels. She's completely focused on her profession, and as a result, she's missed out on time she could have spent with her family and everyone she cares about. She appears emotionally distant, yet she is genuinely nice. Additionally, one of my favorite aspects of literature is when the author integrates both the male and female perspectives, giving the reader a more in-depth view into the characters and the emotions they are experiencing and feeling. In addition, slow burn romances with an immense amount of heart are my favorite sort of novel. The witty chat and conversation between the characters kept me amused the entire time. The love these two characters have for skating and each other is absolutely unrivaled. Jasmine is a strong lady who, when teamed with Ivan, thrives on the ice and in life.
5. It Ends With Us
        It Ends With Us is a novel about a girl named Lily who has recently moved and is getting ready to start her life after college. After coming to Boston, determined to live her life on her terms, it is here that she meets Dr. Ryle Kincaid. He is a charismatic and elegant man who appears to have stepped straight out of a men's magazine. They hit it off right away, but Ryle is anti-relationships, and Lily feels as if she can't see Ryle since he isn't a serious dater. They are, nevertheless, getting closer. But a few chapters in readers begin to learn more in depth about Atlas, Lily's first love. He, then, unexpectedly emerges and compromises Lily and Ryle's relationship just as Lily is developing affections for Ryle. Life seems too nice to be true, but suddenly one occurrence shatters the picture-perfect existence between Lily and Ryle. Lily must decide if It Ends With Us when confronted with tragic experiences and difficult decisions. 
Worth the hype? Yes
        The novel It Ends With Us broke my heart, then put it back together again. The author presents an honest and unbiased view of those who go through detrimental experiences and those who are harmed by these events, speaking out against a narrative that is all too prevalent, yet remains forbidden to be acknowledged and addressed. The cases depicted in this book are all too common, but how often do we really understand the inner struggles of the persons involved and their powerlessness to get out of toxic relationships because their friends, families, and society fail to support them? As I followed Lily, I laughed, wept, and became amazed! At first, I adored both Ryle and Atlas, who were polar opposites in one significant way. Lily's relationship with each of them establishes the tone for the novel and demonstrates two sorts of love, both powerful, but only Atlas being the right kind. Lily may not have turned out the way she did if she hadn't chosen Atlas. Their past made it more emotional for me. Lily had been through a great deal in her life. I believe that if Lily had never discovered Atlas, she would still be in the same terrible circumstances she was in with Ryle. Atlas saved Lily by demonstrating how she should be treated with respect and affection. Atlas and Lily's relationship adds so much to the story and makes my heart skip a beat. If I were to explain this book in a few words, I'd say it's an out of body experience! 
So, Is BookTok Trustworthy?
        I'd say BookTok is a fairly dependable source for novels that leave readers wanting more. Almost every book I've read after following TikTok's advice has received a 5/5 rating from me. I've discovered my favorite writers thanks to the app, and I've made online pals who share my passion for literature. BookTok has provided several opportunities for authors. Colleen Hoover's renowned and well known novel "It Ends With Us," previously discussed, was further exposed by the app, and she is now releasing a sequel to the book titled, "It Starts With Us," and I couldn't be more delighted! I recommend anybody and everyone to consider the books on BookTok, because the books are offering us readers what we want.
You may be interested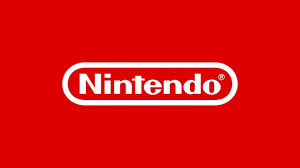 Arts & Entertainment
0 shares1 views
Nintendo Direct: What To Expect
Isabella Jimenez
- Sep 26, 2023
Responsible for the production of well-renowned characters and franchises such as Mario, Kirby, and Pokemon, Nintendo is a highly respected video game company…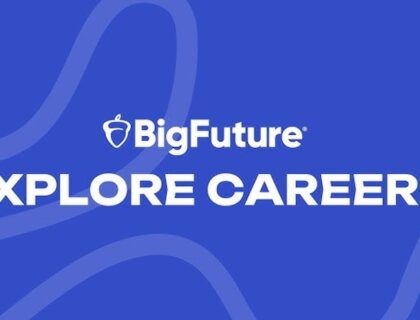 Most from this category