Splashing Into Entertainment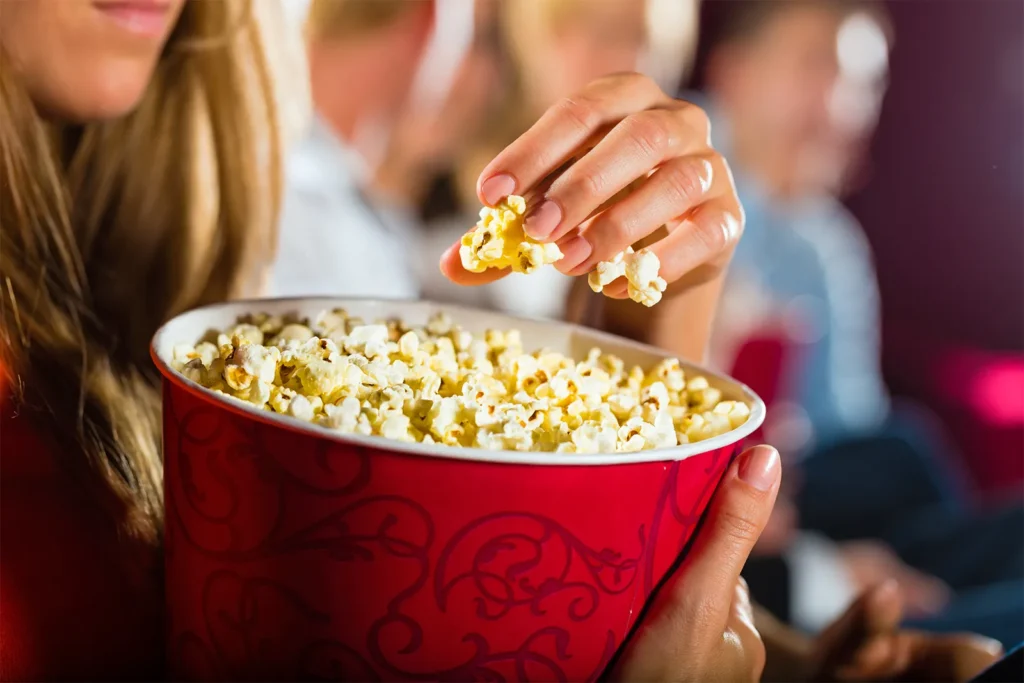 On March 11, 2020, the World Health Organization officially declared the COVID-19 pandemic. The announcement followed an uproar from many and panic throughout the globe. Eventually, what was originally going to be just 2 weeks in quarantine ended up turning into several months. Millions were staying inside their homes, businesses and stores were shut down, schools were pushed online, and activities like concerts, waterparks, and even movie theaters were completely abandoned. 
Although some people had no issues with these places being inaccessible, there were still many others that have deeply missed going out to the movie theaters. Whether it's to go watch a movie with your family, or to go hang out with a group of friends or to even go on a simple date, I think we can all agree that we have deeply missed going to theaters.  
Thankfully, this summer will be the first in many where we can go to watch big-time summer blockbusters at theaters. I can assure you that there are plenty of amazing movies coming out in the next couple of months that will have a special place in your heart. The list below consists of some incredible movies being released this summer.
Guardians of the Galaxy Vol. 3 (May 5, 2023)
Still heavily grieving from the loss of Gamora, Peter Quill must gather his team together to defend the universe and protect one of their very own members. They must journey to parts unknown, face a tyrannical mad scientist known as the High Evolutionary, and stare down their own potential ending in more ways than one. If the mission is not completely successful, it could possibly lead to even more grief and loss for the Guardians.
Love Again (May 5, 2023)
Coping with the loss of her beloved fiancé, Mira Ray sends multiple different romantic texts to his old phone number, not realizing that the number was reassigned to a journalist named Rob Burns. Rob quickly becomes absolutely fascinated by the honesty and purity of her words in the beautifully thought-out texts. When he's later assigned to write a profile of superstar Celine Dion, he enlists her help to figure out how to meet Mira in person and hopefully win her heart.
Book Club: The Next Chapter (May 12, 2023)
Four best friends take their beloved book club to Italy for the girls' trip that they've always dreamed of. When things begin to go off the rails and deep dark secrets are revealed, their relaxing and invigorating vacation turns into a once-in-a-lifetime cross-country adventure that they'll never forget.
Hypnotic (May 12, 2023)
Tremendously determined to find his missing daughter, Detective Danny Rourke finds himself digging deeper and deeper into a rabbit hole while investigating a series of reality-bending crimes. Assisted by Diana Cruz, an extremely gifted psychic, Rourke simultaneously follows and is followed by a lethal specter, the one man that Rourke truly believes holds the key to finally finding his missing daughter.
Knights of the Zodiac (May 12, 2023)
When a headstrong street orphan, Seiya, unwittingly and unknowingly taps into his hidden powers, he discovers that he may be the only person alive who can protect a reincarnated goddess who was sent to watch over all of humanity. He then goes on a journey of self-awareness to find his true destiny and become the Knight of the Zodiac.
Fast X (May 19, 2023)
Over countless missions and against absolutely impossible odds, Dom Toretto and his family have outsmarted and outdriven every single enemy in their path. Now, they must confront the most lethal opponent that they've ever faced yet. Fueled by revenge, a petrifying threat emerges from the shadows of the past to destroy Dom's world, his life, and everything he's ever worked for, and destroy everything and everyone he's ever loved.
The Little Mermaid (May 26, 2023)
A young, beautiful, and naive mermaid desperately makes a deal with a wicked sea witch. The magical deal consists of the mermaid trading her beautiful voice in exchange for some human legs so that she can discover the world above water and impress a very handsome prince.
Spider-Man: Across the Spider-Verse (June 2, 2023)
After reuniting once again with Gwen Stacy, Brooklyn's full-time, friendly neighborhood Spider-Man is launched across the Multiverse. He confronts a team of Spider-People solely focused on protecting the Multiverse's very existence. However, when the team of heroes argues about how to handle a new threat, Miles finds himself pitted against the other Spiders. He must soon redefine what it truly means to be a hero so he can save the people that he loves most.
The Boogeyman (June 2, 2023)
Still stunned and dazed by the very tragic death of their mother, a teenage girl, and her little brother find themselves cursed by a sadistic presence in their household. They deeply struggle to get their grieving father to pay attention to the dire situation before it's too late.
The Flash (June 6, 2023)
Worlds collide when the Flash decides to foolishly use his superpowers to travel back in time to change the outcome of his past. However, when his futile attempt to save his family accidentally reshapes the future, he becomes trapped in a reality in which General Zod has returned, threatening annihilation. With no other superheroes to help fix his mistakes, the Flash looks to convince a very different Batman out of retirement and rescue an imprisoned Superman.
Transformers: Rise of the Beasts (June 9, 2023)
Set in Brooklyn, New York, and Peru in 1994 three new robot tribes – Maximals, Predacons, and Terrorcons – are introduced into the existing battle on Earth between the Autobots and Decepticons. The story follows the Maximals, who crash-land on a primitive world and are forced to take the forms of various animals due to the planet's primary energy source, Energon.
Elemental (June 16, 2023)
In a booming city where different elements of the Earth, fire, water, land, and air, residents live together, a fiery young woman and a go-with-the-flow guy discover something extraordinary. Just how much they actually have in common, despite their very different elements.
The Blackening (June 16, 2023)
Seven close friends go out of town for a relaxing weekend, only to horrifyingly find themselves trapped in a cabin with a killer who has a deep-rooted vendetta. They must gather up their street smarts and knowledge of horror movies against the murderer in order to stay alive.
Indiana Jones and the Dial of Destiny (June 30, 2023)
Daredevil archaeologist Indiana Jones races against time to retrieve a legendary dial that can change the course of history itself. Accompanied by his goddaughter, he soon finds himself squaring off against Jürgen Voller, a former Nazi who works for NASA.
Joy Ride (July 7, 2023)
It's finally summer break and college freshman, Lewis Thomas, has decided to take part in a cross-country road trip to pick up the girl of his dreams, Venna. Unfortunately, Lewis' romantic dreams are put on pause when he stops on the way to rescue his older brother, Fuller, who stupidly convinces him into pranking a lonely trucker over a CB radio. Now, the lonely trucker, an unseen and terrifying force known as "Rusty Nail", wants the last laugh.
Insidious: The Red Door (July 7, 2023)
Josh Lambert heads east to drop off his son, Dalton, at school. However, Dalton's college dreams soon become living nightmares when the repressed demons of his past unexpectedly and suddenly return to haunt the duo.
Mission: Impossible – Dead Reckoning, Part One (July 12, 2023)
Ethan Hunt and his IMF team embark on their most dangerous mission yet. Their mission is to track down a terrifying nuclear weapon and to get to the said weapon before it falls into the wrong hands. With the fate of the world at stake and dark terrors from Ethan's dark past closing in, a deadly race around the globe begins.
Oppenheimer (July 21, 2023)
Physicist J Robert Oppenheimer works endlessly with a team of scientists during the Manhattan Project, leading to the development of the deadly atomic bomb.
Barbie (July 21, 2023)
After being expelled from Barbie Land for not reaching Barbieland's high standards and for being a "less than perfect-looking doll", Barbie sets off for the human world. Only then will Barbie truly be happy.
Teenage Mutant Ninja Turtles: Mutant Mayhem (August 4, 2023)
After years of being hidden from the human world, the four turtle brothers set out to win the hearts of New Yorkers and be accepted as normal teenagers. Their new best friend, April O'Neil, helps them take on a mysterious crime syndicate, but they soon get way in over their heads when an army of angry and dangerous mutants is unleashed upon them.
The Meg 2: The Trench (August 4, 2023)
Jonas Taylor leads a research team on an exploratory dive into the deepest depths of the ocean. Their voyage spirals into utter madness when a malevolent mining operation threatens their mission and forces them into a high-stakes battle for survival. Pitted against colossal, prehistoric sharks and relentless environmental plunderers, they must outrun, outsmart, and outswim their merciless predators.
Blue Beetle (August 18, 2023)
Jaime Reyes suddenly finds himself in possession of an ancient relic of alien biotechnology called the Scarab. When the Scarab chooses Jaime to be its symbiotic host, he's bestowed with an incredible suit of armor that's capable of extraordinary and unpredictable powers, forever changing his future and destiny as he becomes the superhero known as the Blue Beetle.
You may be interested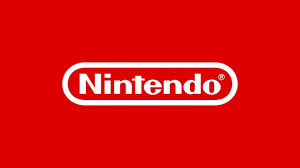 Arts & Entertainment
0 shares1 views
Nintendo Direct: What To Expect
Isabella Jimenez
- Sep 26, 2023
Responsible for the production of well-renowned characters and franchises such as Mario, Kirby, and Pokemon, Nintendo is a highly respected video game company…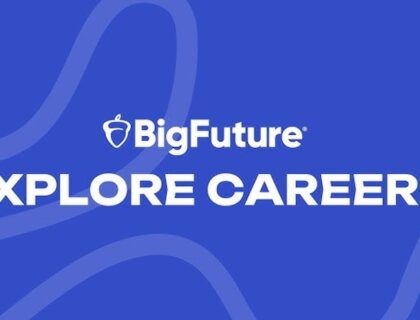 Most from this category