The Falcons Make a Splash at the Homecoming Pep Rally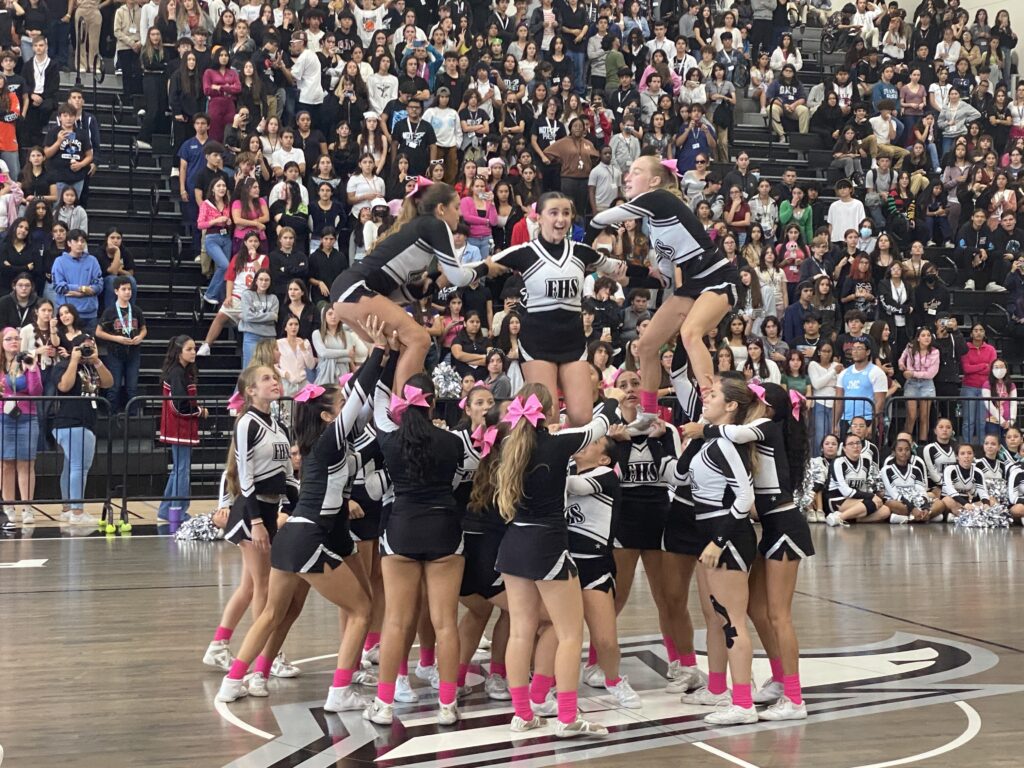 This year's pep rally got everyone's hope up for the anticipated Homecoming Football Game against Coral Reef. The festivities made it a sight to see as it included performances from the Fusion Dance team and a never done before-faculty dance.
"This pep rally was definitely one of my favorites because of the brand-new faculty dance; seeing our principal and administrators dance was hilarious and amazing!" senior SGA representative Juliana Gonzalez said.
The rally's first performance was from the talented Cheerleading Team. Performing a series of airborne spectacles, including bases, flips, and flips on bases!
"Performing in the homecoming game was definitely an experience I wouldn't trade; having the crowd of my peers cheer with us also makes it worth it," junior Emma Gonzalez commented.
As always, the crowd was immersed in the experience—the upperclassmen went against the lowerclassmen in the crowd noise competition with the upperclassmen yelling, "Go home freshmen!" and lowerclassmen chanting, "Go home senior!"
Afterward, the Ferguson Fusion Dancers came out with the infamous sweethearts. The performance saw the dancers in their dark gray uniforms, and the sweethearts in red, pink, and white.
As the base-filled music started, the Fusion dance team transformed into dancing stars.
"It's really exciting to be able to dance in front of my peers who will normally only see me in an academic environment and it's really rewarding since I am one of the choreographers for the dances we perform," senior dancer Emma Sanchez shared.
Although the football game that preluded the Homecoming Pep Rally was a loss for Ferguson, it still, "felt amazing to go out in front of the whole school with my brothers," shared football player Josh Castellon. Every year students await the Homecoming celebrations, and once again John A. Ferguson High School has not disappointed and provided an enriching high school experience.
You may be interested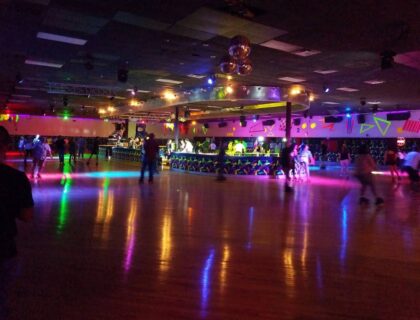 Super Wheel's Final Goodbye
Andres Yabbour
- Nov 15, 2023
The sounds of partying and skating will no longer be heard in the Super Wheels Skating Center once it closes down after almost…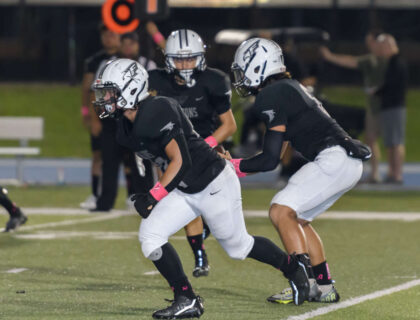 Falcons Football Advance to Championships
Kristi Mathura
- Nov 13, 2023
Just days after the marvelous 37-to-13 victory against Coral Reef, the Falcons Football completely swept Reagan 28-to-0 and are now progressing to the…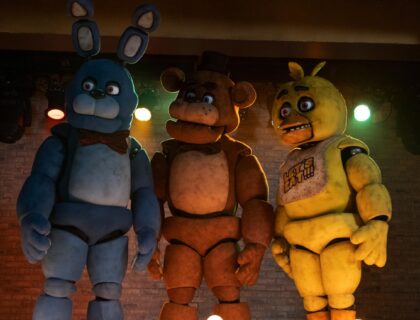 Arts & Entertainment
0 shares35 views
Most from this category