Tim Burton's Wednesday was Freakishly Fantastic!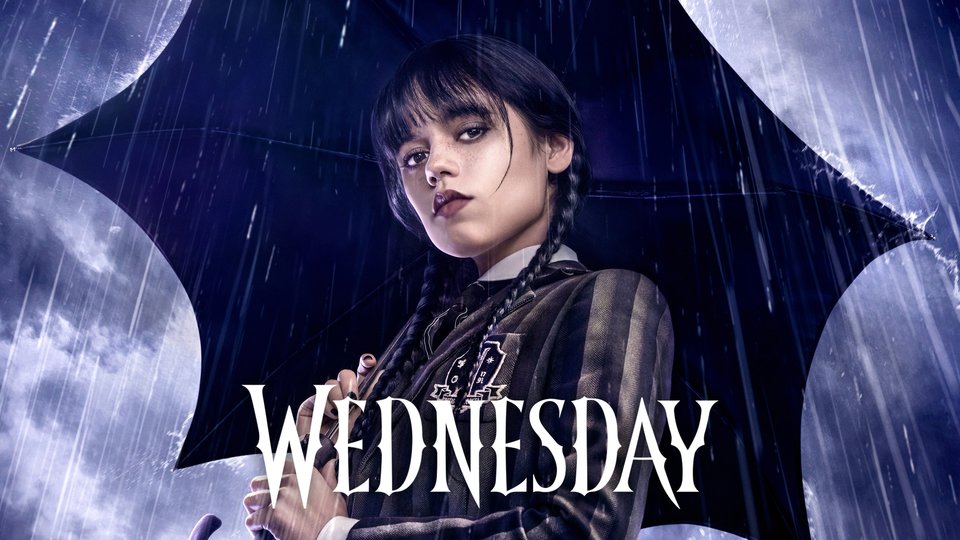 Whether you've seen the trends, dances, or the overall immense adoration for its cast, you've probably already heard about Tim Burton's Wednesday. This show definitely blew away its audience and surpassed expectations—easily cementing its place as one of Burton's classics.
It even managed to break Netflix's record for most hours viewed in its debut week with 341.23M hours, completely knocking out the previous record held by Stranger Things 4 (335M hours). To say Wednesday completely broke the internet would be an understatement.
Longtime fans of Tim Burton were initially divided when the news of a spin-off series based on the iconic character, Wednesday Adams, came out. Especially after previous attempts at readaptations of The Addams Family had heavily flopped—leaving many skeptical about this up-and-coming series. However, even then, others recognized its potential, with its outstanding cast and interesting premise shown in the trailers.
Many were particularly excited to see how actress Jenna Ortega would take on the role of Wednesday, as it was definitely some big shoes to fill with the character dating back to around 1938. Not to mention the additional pressure that was placed when Christina Ricci, the previous actor of Wednesday from the 1991-1993 films of The Addams Family, was also announced to make an appearance in the show.
This, nevertheless, did not discourage nor take away from Jenna's performance, as she went above and beyond, going as far as barely blinking throughout each scene in the show. Many alike can agree that she was more than perfect for the role with all the dedication she put into it.
Acting has been a huge part of her life and has been around since childhood. Even from the very young age of 8 years old, Ortega was picking up acting jobs left and right. However, her career truly started to kick off when she got a supporting role in her first horror film, Insidious: Chapter 2. But Jenna would gain the most notoriety for being the lead in the Disney channel show, Stuck in the Middle, but by then, it was clear to her that the horror bug had struck her.
After her time on Disney Channel, she would slowly start building a repertoire of roles that would slowly turn her into today's most coveted scream queen. Then along came Wednesday.
This show has elevated her as the girl for the job regarding all the weird and creepy. Her ability to tap into the emotions necessary for roles of this caliber and her love for the genre made the show that much more of a success.
The show immediately felt like a perfect fit, with a well-rounded balance of comedy and horror and even a bit of sappy teenage romance. It was quirky, with some aspects of classic literature references, Poe often making an appearance.
A big cause of concern was how well the story would be executed in the modern era. However, those concerns were quickly dismissed as it was pulled off very effectively with small, witty references about Wednesday's disdain for modern technology being made here and there, making it a comedic element of the show.
Overall, the attention to detail in the show was phenomenal, from the literature references all the way down to the killer outfits.
Not only did Burton put his absolute all into this show, but so did she, and that's what really made the show so memorable in the first place.
With Wednesday's cold-cut yet witty detective-like character, we watch her slowly learning to open her black heart to Nevermore Academy and the "outcasts" that make it up, all the while discovering the secrets of the historical town Jericho, filled with the "normies," and uncovering the mysterious murders taking afoot within it. Doing whatever it takes to unravel the truth. Each interaction and dynamic among the colorful characters made us feel not only immersed as we got to see each one of the characters develop but also got to grow connected and fond of them.
Throughout the show, we also delve deeper into the history of the Addams Family as a whole and Wednesday's overall character—even finding a new sense of development.
It gave a new complex side of Wednesday that we weren't able to experience before with all her previous renditions. Providing a new, profound sense of care and even slight compassion towards friendships, showing that she wasn't just stone-cut selfish. It further expands on this as she, herself, realizes this new change which causes a bit of denial, but she ultimately embraces it and starts calling it an "evolution."
Although the show was predictable and even a bit basic, with its undertones of high school drama intertwined with the mysteries, each character was generally well-developed and intriguing enough to attract many viewers. It was also to seamlessly intertwine and connect characters and their stories to help paint the bigger picture, which was super satisfying and kept the viewer on the edge of their seats.
Wednesday was a huge overall success and did not fail when it came to grabbing at people's hearts. Every single touch and detail that was put into Wednesday did not go unseen. The traction it gained was immense yet utterly and entirely well deserved.
It's entertainment pieces like this that really elevate the industry and build up excitement for any upcoming projects. That being said, everyone, including myself, is thrilled to continue to be a part of Wednesday's journey and all its future endeavors in Season 2. Let's just hope it's just as bone-chillingly good.
You may be interested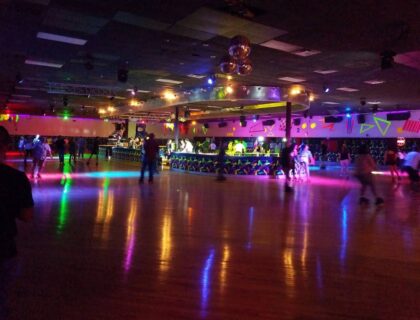 Super Wheel's Final Goodbye
Andres Yabbour
- Nov 15, 2023
The sounds of partying and skating will no longer be heard in the Super Wheels Skating Center once it closes down after almost…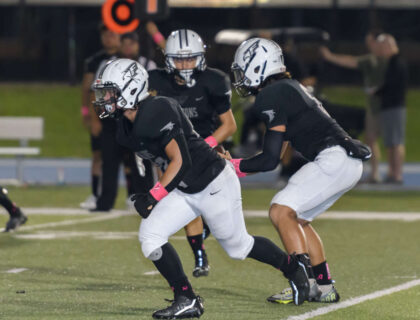 Falcons Football Advance to Championships
Kristi Mathura
- Nov 13, 2023
Just days after the marvelous 37-to-13 victory against Coral Reef, the Falcons Football completely swept Reagan 28-to-0 and are now progressing to the…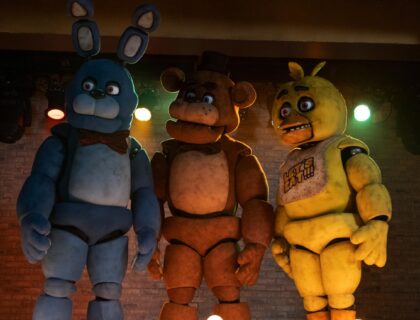 Arts & Entertainment
0 shares37 views
Most from this category