Ferguson's Got Talent Auditions
The students here at Ferguson make sure to put on a spectacular talent show each year for all to enjoy consisting of a variety of different acts which vary from singing and dancing to playing an instrument. There were a total of three opportunities for students to audition for the upcoming show which will take place on November 15.
There were many interesting acts that blew away the judges as well as the director, Nancy Ozone. Mrs. Ozone is one of the TV Production teachers at John A. Ferguson who plays a huge role in making sure that the whole production is put together accordingly. It was extremely important for her that everyone was informed about the chances to try out and be a part of something great.
"We put up posters all around the school, promoted on social media, and displayed audition dates on FBNews." Said Ozone when talking about the event.
Ozone explains how the preparation of the show is quite simple, "The whole organizing consists of the three auditions, two tech rehearsals, and one dress rehearsal." Although preparing for the show isn't too difficult, they sometimes have to deal with technical issues that can sometimes be stressful.
The students auditioning are tremendously passionate about what it is each and every one of them loves to do. An amazing part about the talent show is the fact that many individuals get to express their love for a certain hobby to everyone who attends. You learn more about others through these types of activities and create bonds with those you probably didn't expect to even interact with.
"My favorite part about the talent show is getting to meet new people who can relate to the same things you do." Sophomore Dayana Contreras, who sang a beautiful cover of the song "Rise Up" by Andra Day, said.
Although Ferguson has many clubs and sports to offer, it's not always easy for some to express their skills through these extra-curricular activities. Being able to show off a special ability isn't something many can do on a daily and this is a perfect event to help show off your potential to do something.
"The talent at Ferguson doesn't get showcased as much as it should and it's nice to have a show dedicated to showing the talents others have," stated Junior Victoria Perez, who performed a very eye-catching choreography.
Some even use their talents to further their experience in what they are intensely fond about. Sophomore, Amanda Lopez who is in the choir board here at school, sang a song called "A Million Dreams" which was popular in the movie The Greatest Showman. Singing is one of her greatest assets that she wants others to an entirely different audience, not only for school-related purposes.
The auditions were a chance for many to show off all the hard work they put into making sure they left an impact on the judges. This activity plays an immense role in helping students create memories as well as friendships. All types of different acts were accepted and the show will definitely be a presentation you won't want to miss out on. So save the date and be ready to be blown away by the talent John A. Ferguson has to offer.
You may be interested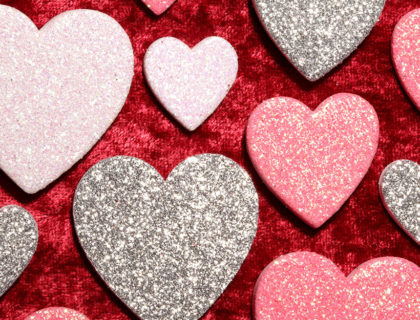 Hot Take: Valentine's Day is Overrated
Aidan Linares
- Feb 14, 2020
That's right you read the title correctly: Valentine's Day is overrated. This made-up holiday is pointless. The day that is meant to express…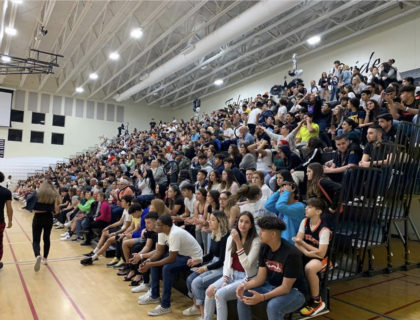 Senior Night Win for Falcons Basketball
Aidan Linares
- Feb 12, 2020
Last Friday our Falcons took on Pinecrest Prep in a 74-34 route over the Crocs. Senior Matthew Guajardo led the team in scoring…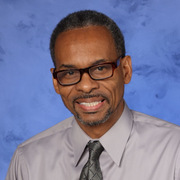 Most from this category