Kevin Brooks Gives a Special Presentation to a Ferguson Audience
On Wednesday, February 27th, Motivational Speaker Kevin Brooks came to our very own John A. Ferguson Senior High School with a message; not the first and certainly not the last time he will share his message and story to a large group of people, a message that changed lives. In his presentation that he has taken to various schools across the country, Brooks shares his personal story of alcohol filled New Year's Eve that ended in a fatal car accident that killed his best friend and paralyzed him from the chest down.
Brooks told the personal story of his two-week coma which was the consequence of the accident and followed by several weeks of rehabilitation after which he was finally told that his best friend had passed away in the accident. His best friend's parents treated him as their own son and helped him with everything they were able to. Brooks also spoke of an experience where he went to the beach with his little sister and as he watched her jump and splash in the water, he couldn't hold back his tears. He powered through and played with his sister but secretly that day he made a concrete promise to himself that he would swim across the lake with only his upper body. Due to the motivation from his little sister, six months later he completed that goal after intensive training.
Throughout his entire presentation, Brooks could not stop cracking jokes and making the students laugh, keeping it light-hearted. Although at times tears welled in the eyes of the audience members with this heart-wrenching story. Brooks gears his presentations towards suicide prevention and drunk driving awareness. At each school, he places four empty chairs on stage to represent each of his friends who have passed away. Kevin dedicates his life now to touring around US high schools with hopes to influence at least one student per school who will learn something from his presentation. Kevin Brooks' story is one that teaches you a lesson, to never drink and drive and to never take what you have in life for granted.
You may be interested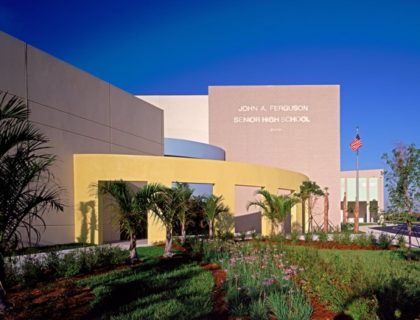 Student Life
0 shares61 views
Farewell, Falcons!
Samantha Vargas and Keilyn Quintero
- May 24, 2019
Like every year, the 2018-2019 school year has been an eventful one both schoolwide and worldwide. Since the first day of school, there…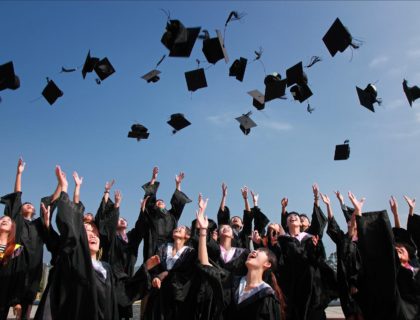 Uncategorized
0 shares51 views
Senior Graduation is Fast Approaching!
Alexa Nunez
- May 20, 2019
The school year is closing soon as June quickly approaches. While most John A. Ferguson students will be coming back next year,…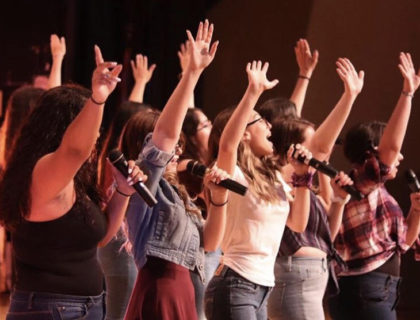 Arts & Entertainment, Student Life
0 shares59 views
Most from this category