The High School Student behind Radical Revenge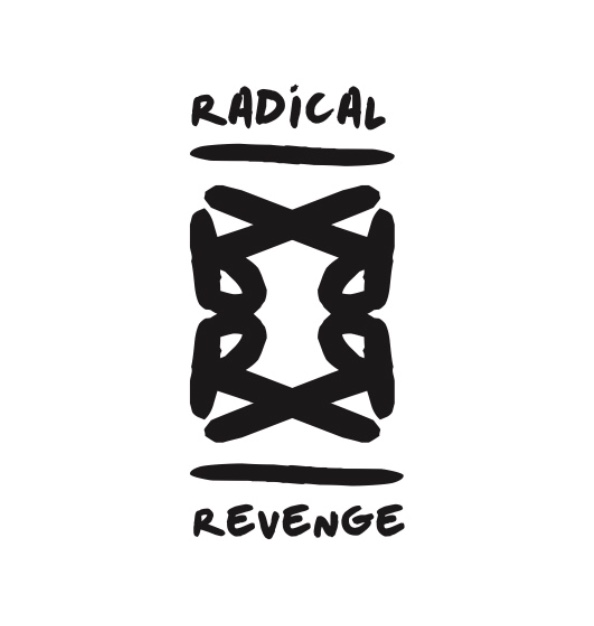 At John A. Ferguson, there are a great number of students with special interests and talents that set them apart from the rest of their peers. Senior, Sebastian Diaz is one of those students that will surely leave a mark on our generation. Only 17 years old, his dreams of becoming a fashion designer have already begun to flourish tremendously. He has created a brand known as Radical Revenge where he gets to express his creativity and personality to the world around him through fashion. He has designed many different shirts, caps, crewnecks, and hoodies.
    Sebastian Diaz became interested in fashion during his freshman year. His inspiration was brought up from his admiration for fashion icons like ASAP Rocky and Lucas Sabbat. Through these artists, he became driven to create a mix of 90's vintage streetwear and modern day streetwear. Sophomore year, Sebastian became more interested in streetwear. Brands like Stray Rats drove him to create more unique pieces. " I didn't really like any of the modern day brands which included the same logos over and over again," stated Sebastian Diaz.
    The name Radical Revenge came from the trending topic of "Revenge" in 2016. This was when celebrities known as Ian Connor, XXXTentacion, and Drake were using the term in their music and clothing. The "Radical" part of it was added randomly when he was attempting to come up with words that seemed to go well with "Revenge".
"It sounded nice so I decided to stick with it," said Sebastian Diaz.
     Sebastian's passion for designing clothing has to do mainly with his own personal likings. He designs clothes mostly for himself and makes sure to create clothing that he would wear. "I'm very picky with the detail, design, and fabric used. Although it's simple stuff, it takes a lot of time."
    Although Sebastian has had plenty of successful moments, there have been many struggles that have presented themselves when working in the fashion industry. Since he is only 17 years old, knowing everything about advertising and business isn't expected. Even though he knows plenty about marketing and what it is that people like and don't like, it isn't always a smooth road when it comes to sales.
"I'm a kid and it's a gamble at times. You just got to continue and if that's what you like, you just got to go for it no matter what," said Sebastian enthusiastically.
    The process of designing and selling clothing is a lengthy one for Sebastian. He thinks about design, gets inspiration from films and documentaries, and later experiments with his ideas by sketching. He then proceeds to get it graphically made. He is big on experimenting and making sure new things are being attempted constantly.
    Diaz is recently beginning to make new material. His brand focuses mostly on streetwear but he eventually wants it to evolve into different subcategories. Not only does he want to just sell his original hoodies and shirts, but he hopes to add custom pants, one piece, and cropped pieces to his collection. "I want to do different stuff and just think outside the box," said Sebastian.  He is working on releasing a new line for women called "Cut n Sew". He wants to focus on cut and sewn pieces made from scratch.
    Diaz has taken part in many events in the fashion world that have helped him meet new people and get his brand known. "It's good to surround yourself with people with the same mindset as you like photographers and artists."
Some events that he has attended which have left a significant impact on his career have been "Uckfest 2" and "Galaxia" hosted by Thrifty Lions Festivals.  In Uckfest 2, he had the opportunity to be a part of the fashion show and meet lots of people who admired his clothing. In Galaxia, he had his own stand and was able to sell his stuff to customers who were extremely interested in his work.
    Diaz believes that one of the most important ways of getting your name out there is by social media. Knowing how to network and being around the right people is key to being successful. Working with certain people in the fashion world creates a mutual relationship that helps both sides of things. Diaz works a lot with photographers and models who help him grow in his creative side.
    Sebastian feels that he wouldn't have been able to succeed in the fashion world without the help of his great friend, Cuervo. Cuervo has helped him tremendously with launching the brand, giving him business and marketing insights, creating promos, adding in designs, and helping create the booth for one of his events.
    If you want to check out his brand, be sure to follow him on Instagram and twitter: @radicalxrevenge.
You can find his recent releases on his website: radicalxrevenge.com
Make sure to check out his new clothing because hoodie sales will be going up soon. The prices of his clothes range from $20-$50.
    Stay on the lookout for new information concerning Radical Revenge. He is hoping to release a couple more collections in the upcoming months.
    Sebastian Diaz already has great goals for his future. He is planning on curating an event consisting of a fashion show, performances, and photography along with his two good friends, B&B. He hopes to style people in his future and looks forward to exploring new creativity in the arts. Not only has Sebastian been an inspiration to his family and friends, but he has also already begun to leave his mark on the world around him.  "I know my dreams are a risk but I'm willing to risk them for the passion I have for fashion."
You may be interested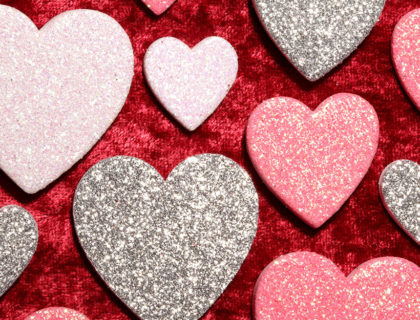 Hot Take: Valentine's Day is Overrated
Aidan Linares
- Feb 14, 2020
That's right you read the title correctly: Valentine's Day is overrated. This made-up holiday is pointless. The day that is meant to express…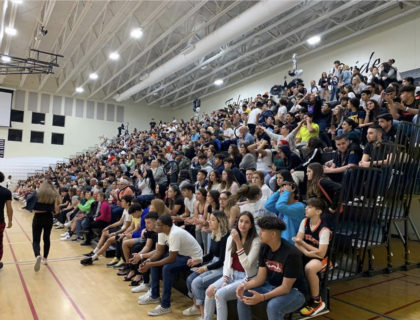 Senior Night Win for Falcons Basketball
Aidan Linares
- Feb 12, 2020
Last Friday our Falcons took on Pinecrest Prep in a 74-34 route over the Crocs. Senior Matthew Guajardo led the team in scoring…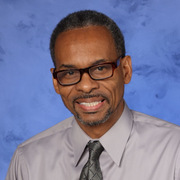 Most from this category