The Talon Family Wishes You a Happy Thanksgiving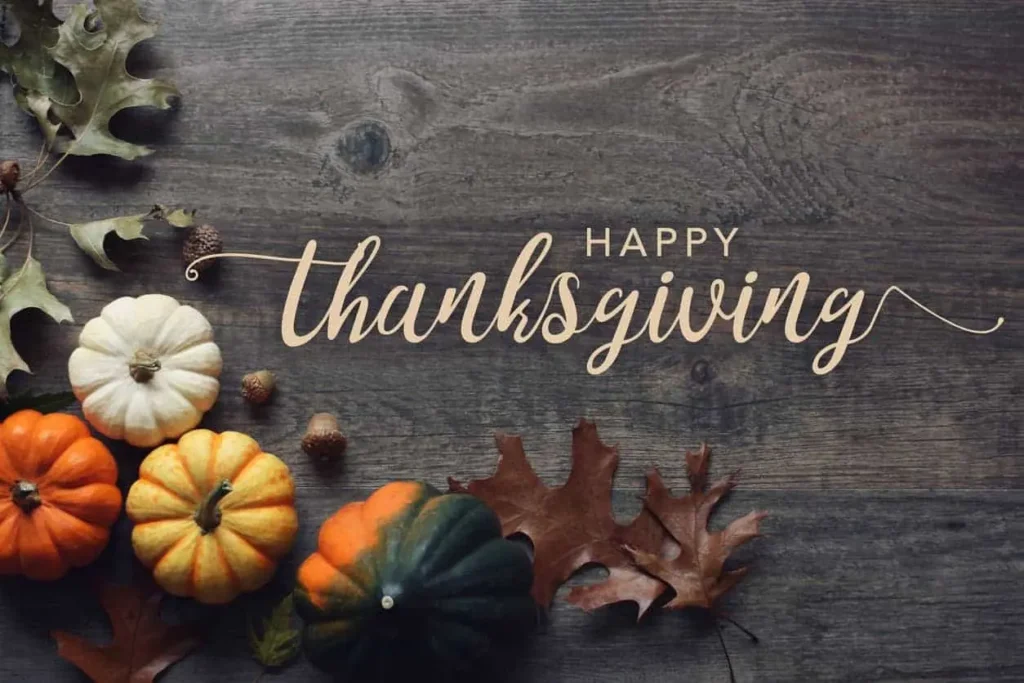 Gratitude and laughter are just two things thanksgiving brings, and it is just around the corner! This year, Miami Dade County Public Schools decided to give students the entire week to celebrate Thanksgiving on the 24th, and students are extremely happy about it.
This national holiday is said to be tied down to the interaction between but many cultures still associate it do the hope of victories, safe travels, and an abundance of food. Americans have modeled the Thanksgiving celebration from the meeting between the English colonists and the Wampanoag in 1621.
Thanksgiving is cherished by those who participate in the tradition of sharing appreciation and gratefulness for those who have shown them kindness, or even just lent a helping hand when it was needed. It is with this consideration that people take a step back and think about the value of aiding others and similarly helps us realize what we've been taking for granted. Part of the Thanksgiving custom itself is a lesson of community and togetherness that each of us should hold dear to our hearts because there is strength in having the ability to rely on those you care about. "I am extremely thankful for my parents. They've shown me what it means to have a strong work ethic and have given me the best life I could ask for," said senior Gaby Lopez.
Part of this sharing of love comes in the form of cooking and preparing a feast. Of course, involved in this feast is the famed turkey that many people associate with to symbolize Thanksgiving. The feast is essential for bringing people together, but either way, many families and friends have their own mediums for celebrating their loved ones. In one case, friends have developed a way of showing how they care through a "Friendsgiving" get-together. It is very similar to Thanksgiving, except it's a day that allows them to spend time solely with family, but still be able to devote time to friends who have had a similar impact on their lives.
Thanksgiving is usually celebrated by cooking a turkey and spending time with family. Spending time with family is essential during Thanksgiving celebrations because people are most grateful for the people they care about the most, usually family. People also spend time with their friends, which is referred to as "Friendsgiving." "I spend the day before Thanksgiving with my friends and Thanksgiving dinner with my family," said sophomore Alex Silva. Some people, such as freshman Ashley Batista, even got creative. Her family puts notes about what they are grateful for in a jar and opens them at the next Thanksgiving reunion.
Thanksgiving is fully returning this year as it had been before the pandemic, so many are taking the liberty of traveling for the free week that's been given this year. Without concern for the safety of our loved ones, we can unite and truly enjoy the festivities of this tradition.
Happy Thanksgiving everyone! The Talon staff hopes that this day is especially wonderful and enjoyable. Remember to be thankful for what you have and what you receive!
You may be interested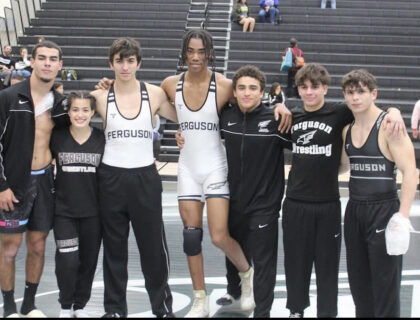 Senior Wrestlers Say Goodbye
Nicole Duran
- Jan 26, 2023
On Wednesday, January 18th the Falcons wrestling team matched up against West Minster, Hialeah Gardens, and Mater Academy. This event was special for…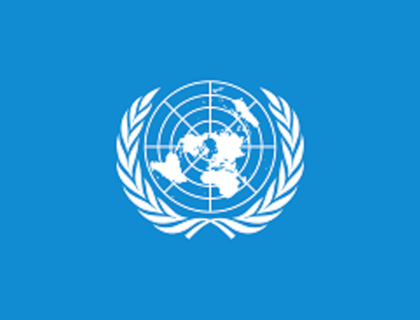 Club Spotlight, Student Life
0 shares11 views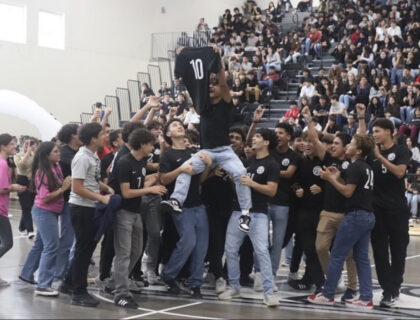 Student Life
0 shares11 views
Most from this category