Did "Harry's House" Really Deserve Album of the Year?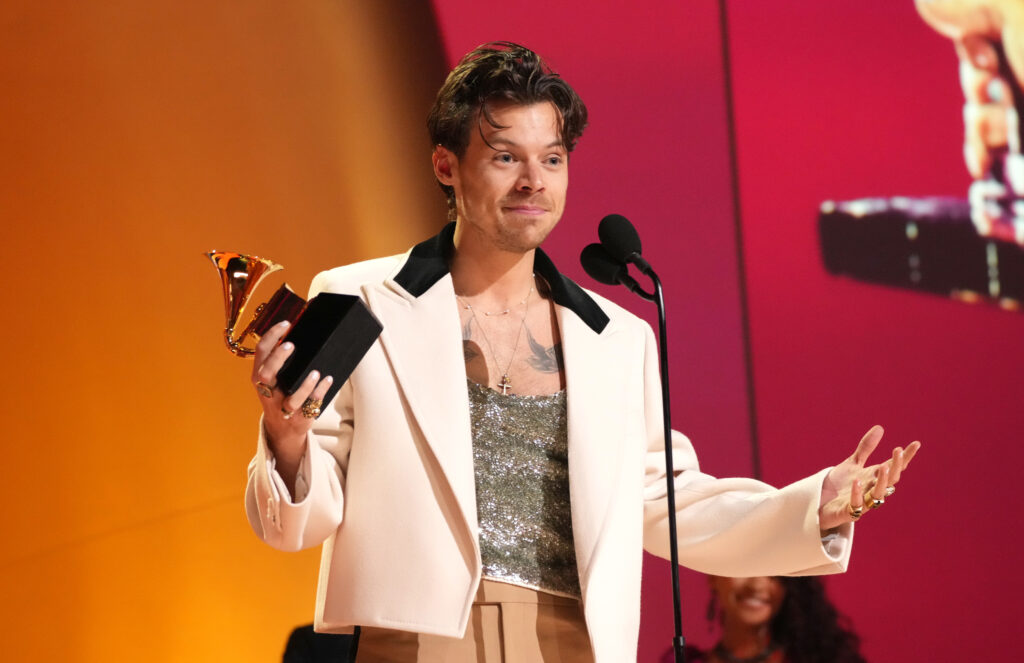 Bad Bunny's "Un Verano Sin Ti" was Robbed (Giancarlo Ponce)
It's a yearly tradition of sorts for the Grammy's to have some sort of dispute, mainly over disagreement over who should have won, especially with well known artists like when Adele beat Beyonce's "Lemonade," in every major Grammy back in 2017. Sometimes, these arguments tend to have a very different quality, which in this year's case, had to do with a collective outrage over Harry Styles being significantly less qualified to win over other nominees like Kendrick Lamar, Adele, and Bad Bunny. This year, Harry Styles' album "Harry's House," won album of the year this year over Bad Bunny and Beyoncé and it was this event that sparked the central Grammys dispute.
Going back to primary competitions, standings, and accomplishments besides the Grammys, Harry's album was actually amongst the bottom three albums rated in listenability. This could have been due to the songs within it being void of a lot of the creativity that had been exhibited in his other most popular songs. The pieces in "Harry's Album" were generally bland and mediocre at best. Its only redeeming qualities are only four of its songs that had above-decent writing.

On the other hand, at the top of many of the other albums that were more than deserving of receiving a Grammy was Bad Bunny's album, "Un Verano Sin Ti." This album spent six times more weeks than "Harry's House" on Billboard 100's number 1 spot. Considering how much of a feat this is, this knowledge makes Bad Bunny worthy of recognition from the Grammys. Despite Styles' "As It Was" being the single with the most time spent on the number 1 spot on the Billboard 100 overall, "Un Verano Sin Ti" had more songs with more streams and records sold, such as "Titi Me Pregunto" and "Me Porto Bonito." 
With this accomplishment aside, Bad Bunny's album has a grand cultural significance after being the first SPanish album nominated for Album of the Year at the Grammys. This success has become a milestone recognized by Hispanics across the United States and on. With the release of "Un Verano Sin Ti," Bad Bunny has revived and spread a whole genre, reggaeton, worldwide. This global recognition should have been taken into account when deciding the winner of the award. Before its release, only a handful of Latino artists would gain popularity outside of cities with significant populations of Latinos, but now everyone, even if they have never spoken a word of Spanish, knows all the lyrics to "Titi Me Pregunto."
It is also likely that "Harry's House," or rather the popularity of this album can be correlated to Harry's prior success in One Direction. Unlike Styles, however, Bad Bunny was previously mainly famous within places with significant Latino populations, such as South Florida, only now gaining considerable popularity out of those areas.
"Un Verano Sin Ti" has also broken a slew of records, some being: the most single-month streams, the fastest album to hit six billion streams, the first album to spend its first six months in the top 2 on the Billboard 200, and many more.
Harry Styles, an English singer/songwriter, was nominated for Record of the Year, Song of the Year, Best Pop Solo Performance, Best Pop Vocal Album, and Best Music Video. Out of the five nominations, he won Record of the Year, Best Pop Vocal Album, and Best Pop Solo Performance in the 2022 Grammy Awards. The awards given out at the Grammys are voted based on critics' opinions. This means there is a lot of controversy about the awards given out, specifically, how much certain artists deserve these awards, thus lighting the flame of this Grammys controversy.
"Harry's House," Reigns Supreme (Jade Izquierdo)
"Harry's House," Styles' most recent album, quickly gained popularity, ranking number one in the Billboard Top 100 for 15 weeks in a row, and he is currently ranked number 10 in the Artist 100. It is for this reason that I believe that Styles was deserving of the prestigious award of the Grammy.
Harry Styles has demonstrated his passion for the arts and in his career by provoding multiple opportunities for fans to interact with him and see him in person. This was directly demonstrated through his decision to go on tour and his carrying out of this on September 2021.
"Un Verano Sin Ti" and the other albums nominated for the award were undeniably fantastic and innovaive, but although they have this well-crafted quality and have recieved recognition for it by the general public, Harry's still excelled in its categories. However, each of the albums by the other They are well-crafted and loved by the general public. It is important that each of the albums involved in the show excels in one way or another, otherwise they would have not been nominated. For example, "Un Verano Sin Ti" is an album in which I loved almost every song, so likewise, it is only right that Harry Styles deserved all his awards at the Grammy Awards this year just as the other artists would have.
"Harry House" isn't a complex album that would require breaking it down to understand the true meaning behind the songs, but does every album have to be creative and unique to be a Grammy-deserving record? "Harry's House" mixes emotional songs with soothing vocals and groovy pop tunes to create a versatile album true to his signature sound. It was this simplistic structure that, at the end of the day, led to its success and it is important to recognize this win.
Styles has shown us all how diligently he and his group have worked and proved to everyone that this is a deserving award for him. He has also set a record as the first artist to play at New York City's Madison Square Garden for 15 consecutive nights, which is an incredible and note-worthy feat on its own.
You may be interested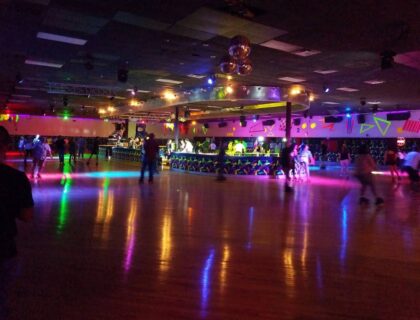 Super Wheel's Final Goodbye
Andres Yabbour
- Nov 15, 2023
The sounds of partying and skating will no longer be heard in the Super Wheels Skating Center once it closes down after almost…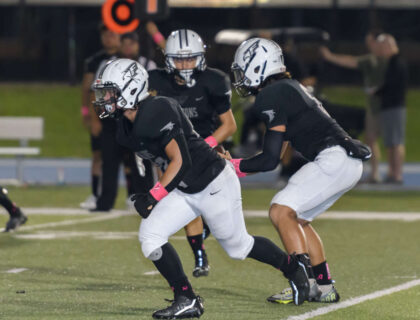 Falcons Football Advance to Championships
Kristi Mathura
- Nov 13, 2023
Just days after the marvelous 37-to-13 victory against Coral Reef, the Falcons Football completely swept Reagan 28-to-0 and are now progressing to the…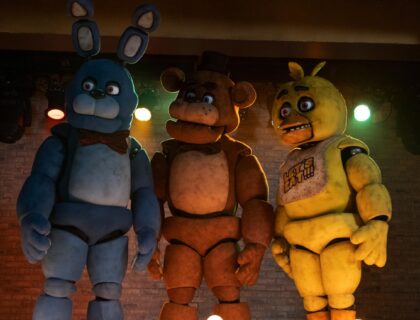 Arts & Entertainment
0 shares35 views
Most from this category