Our Activities Director, Ms. Rae-Schulze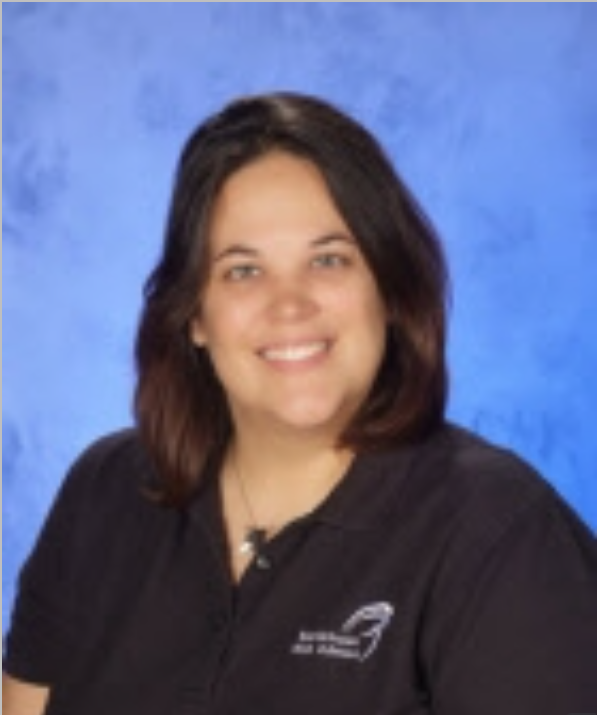 In her role as Ferguson's very own activity director, Ms. Rae-Schulze organizes the school's memorable events that students love and enjoy. Throughout the year, she puts together a series of entertaining and fun events that leave a great deal of people wanting more. 
Having known she wanted to be a teacher since the age of twelve, Ms. Rae-Schulze got acquainted with the position through a confidante. "I was actually looking into being an assistant principal and my mentor suggested that I apply for this job. I actually had no idea what this job entailed. I am totally in love with my position and would not want to go back to the classroom," she shares. 
The job she enjoys involves many complications that can arise any moment; however, with her energetic personality and outgoing nature she manages to work them out. "I do not shy away from challenges and situations. I think I need to be able to do things on the fly and enjoy acting crazy," she states. 
Ms. Rae-Schulze majored in elementary education while at Florida International University. The college work was the preparatory work she needed to work in a school environment, since she already knew she wanted to do that. As a first job, she worked at Publix as a cashier, a job often taken by young people. ​​
After taking advice from her mentor about employment at Ferguson, she left her position as a sixth grade Language Arts teacher at South Miami Middle, and became Ferguson's activities director in 2008. 
"I was looking into becoming an assistant principal but I was young and just starting to have my children and was told that becoming an assistant principal was tough because you can be moved at any time to any school location and that could take me away from them. My mentor told me that the things I was already doing like planning award ceremonies and field trips was like the position of Activities Director. She mentioned there was an opening at Ferguson Senior High and I decided to interview. I feel the benefits of this position are big. I have a huge office and get to deal with students but on a fun level. I get to plan huge events and throw amazing parties. I get to interact with students and build amazing relationships. I also have been able to mentor many of the students who move on to college and join Student Government and many other activities there," she states. 
The Activities Director is a multi-faceted position within the campus community. Ms. Rae-Schulze mentions that she is involved in activities related to both students and faculty, and sometimes the community as well.
"I am in charge of clubs and club sponsors, organizing pep rallies, planning magnet fairs. I work with club sponsors to make sure their events go smoothly. I run the master calendar and book certain locations around the school. I plan and put into action award ceremonies. I plan dances for the school as well as grade level events such as class trips. I also work closely with the administrative team to approve field trips and help where they need. One of the biggest things I am responsible for here on campus is the graduation ceremony for the graduating class of seniors. I do also work with the treasurer to make sure fundraisers are run in an efficient manner and all of the paperwork has been completed. There are so many more things that I do or have a hand in on campus," she says. 
The transition to a new job can be daunting at first, as stated earlier. Ms. Rae-Schulze expressed that a few years back, the school had no traditions established or form of organization. Her tasks included creating forms, establishing relationships with vendors, investigating new types of technology, and developing criteria for new and old procedures needed to make clubs and other programs run here at the school run smoothly. Nevertheless, she embraced the challenge, thoroughly enjoying learning from students who are technologically savvy, while setting up and refining new procedures. 
Even a decade later, the school continues to have many traditions and fun events that keep students and faculty interested! The school keeps evolving, and its purpose continues to grow. Therefore, Ms. Rae-Schulze makes sure to keep herself prepared for what it holds with a specific goal in mind. "I believe my goal is to make sure that all students have access to the events and to always be open to the evolving technological changes."
Working in a school with many students can be rewarding, but also very difficult. A responsible, hard-working, positive individual with a sense of joy in their work is required. Ms. Rae-Schultz proves to be this individual time and time again! "I really enjoy working with the students, creating memories and making an impact on their future choices. You must be flexible, really love the students and school you plan to interact with. I will never be an activities director at another school. I am a Falcon. I bleed black and silver!" 
Ferguson is in perfect hands with Ms. Rae-Schultz as its activities director! It is her experience, successful events she plans, and thought out actions that prove her to be so successful year after year. Ms. Rae-Schultz is a great addition to Ferguson and we can't wait to see what other festivities she has in store for the rest of the year!