The 2023 Oscars Has Commenced
The Oscars, also known as the Academy Awards, are an annual awards ceremony honoring the best films and artists in the film industry. Organized by the Academy of Motion Picture Arts and Sciences, the 95th Oscars took place on Sunday, March 12th, this year, at 8:00 pm and hosted by Jimmy Kimmel on ABC.
The night was filled with speeches such as Ke Huy Quan's heartfelt speech, Brendon Fraser's marine-metaphor-filled one, and performances from many, including Rihanna's "Lift Me Up" from "Black Panther." For those paying attention to the outfits of certain celebrities, you might have noticed some were donning blue ribbons, symbolizing one very important message: their support for refugees.
American science fiction film, "Everything Everywhere All at Once," directed by Dan Kwan and Daniel Scheinert, won big, taking home seven different awards. It follows a woman named Ling (played by Michelle Yeoh) who discovers she can access parallel universes and must navigate multiple versions of herself to save the world.
The A24 film took home Best Picture, Best Original Screenplay, Best Film Editing, and actress Michelle Yeoh claimed Best Actress. Ke Huy Quan and Jamie Lee Curtis took him Best supporting actor and actress, respectively. Finally, Best Director was awarded to Daniel Kwan and Daniel Scheinert, the "Everything Everywhere All at Once" directors.
The night was filled with wins for A24 Studio because Brendan Fraser won Best Actor for his performance in "The Whale" and Best Makeup and Hairstyling, meaning the studio won a total of nine awards.
Among the many well-known artists such as Rihanna and Lady Gaga, "Naatu Naatu" from the Indian film "RRR" was awarded Best Original Song. The film winning the award marked history as the first song from an Indian movie to win an Oscar, but the performance, while a big moment for the South Asian community, was soured by the lack of South Asian dancers out of the twenty on stage.
Other than "Naatu Naatu's" win, it was a night of many other firsts, including the first time four Asian actors competed across multiple acting categories. In addition, Michelle Yeoh was the first Asian-identifying actress to not only be nominated for best actress but also to win, Ana De Armas was the first Cuban actress nominated for best actress for her role as Marilyn Monroe in Netflix's "Blonde," and Angela Bassett was the first actor nominated for a role in a Marvel movie as Queen Ramonda in "Black Panther: Wakanda Forever," which won Best Costume Design. 
Best Picture: "Everything Everywhere All at Once"
Best Actress: Michelle Yeoh, "Everything Everywhere All at Once"
Best Actor: Brendan Fraser, "The Whale"
Best Director: Daniel Kwan, Daniel Scheinert, "Everything Everywhere All at Once"
Best Original Song: "Naatu Naatu," "RRR"
Best Documentary Feature: "Navalny"
Best Adapted Screenplay: "Women Talking"
Best Original Screenplay: "Everything Everywhere All at Once"
Best Costume Design: "Black Panther: Wakanda Forever"
Best International Feature: "All Quiet on the Western Front"
Best Supporting Actor: Ke Huy Quan, "Everything Everywhere All at Once"
Best Animated Feature: "Guillermo Del Toro's Pinocchio"
Best Visual Effects: "Avatar: The Way of Water"
Best Cinematography: "All Quiet on the Western Front"
Best Supporting Actress: Jamie Lee Curtis, "Everything Everywhere All at Once"
Best Film Editing: "Everything Everywhere All at Once"
Best Score: "All Quiet on the Western Front"
Best Sound: "Top Gun: Maverick"
Best Production Design: "All Quiet on the Western Front"
Best Makeup and Hairstyling: "The Whale"
Best: Documentary (Short Subject): "The Elephant Whisperers"
Best Short (Animated): "The Boy, the Mole, the Fox, and the Horse"
Best Short Film (Live Action): "An Irish Goodbye"
You may be interested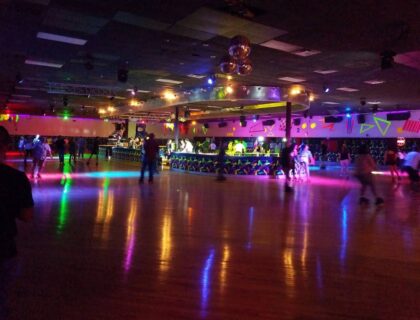 Super Wheel's Final Goodbye
Andres Yabbour
- Nov 15, 2023
The sounds of partying and skating will no longer be heard in the Super Wheels Skating Center once it closes down after almost…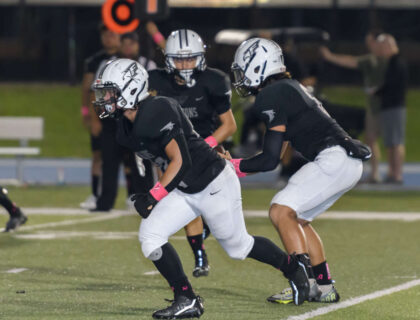 Falcons Football Advance to Championships
Kristi Mathura
- Nov 13, 2023
Just days after the marvelous 37-to-13 victory against Coral Reef, the Falcons Football completely swept Reagan 28-to-0 and are now progressing to the…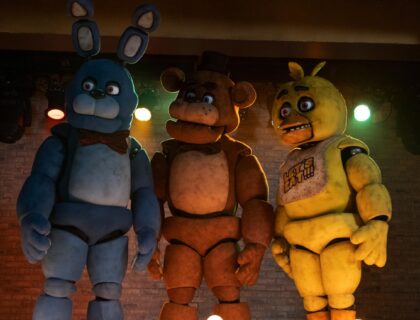 Arts & Entertainment
0 shares37 views
Most from this category