'The Batman' Movie Review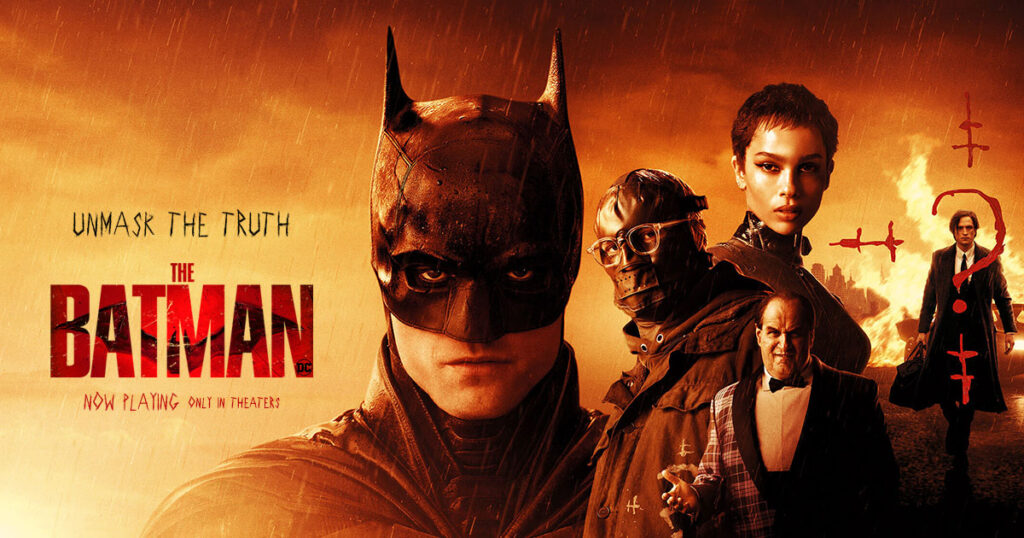 Batman is the vigilante hidden in the shadows, the one who strikes fear into the hearts of Gotham's criminals; he is also a big part of why comic book superhero franchises are popular.
There have been many renditions of Batman's story. It's a story we all know about a boy who was traumatized by the death of his parents in an alley, one who grew up upholding vengeance and justice in his own way and cleaning up the streets of Gotham, fighting supervillains like the famed Joker.
"The Batman," starring Robert Pattinson as the Dark Knight himself, directed by Matt Reeves, premiered on March 4th, 2022. The film was a box office hit making an estimated $128.5 million this weekend alone, which is substantially greater than the movie's hypothesized profit. In addition, it scored an 85% on Rotten Tomatoes, making it into the top five best Batman films of all time.
The movie is different from other Batman movies, but it has everything that needs to be in a Batman movie. It's filled with a crime-riddled plot that weaves together a multitude of characters, a batmobile chase, and interactions from classic characters like Alfred, played by Andy Serkis. It does all that but feels less like a superhero movie and more like a film-noir, a movie about Batman, "the world's greatest detective." It is 2 hours and 56 minutes of dark, gritty, and certainly not family-friendly storytelling.
His collaboration with the GCPD emphasizes the film-noir genre. Even though Batman is still new to Gotham, he already has a working relationship with Commissioner Jim Gordon, played by Jeffrey Wright, who helps him in his endeavors to find the Riddler. They've already come to trust each other, seen by Gordon allowing Batman to touch evidence, but Batman isn't trusted by anyone else.
The film is just as much of an early-day Batman story movie as it was a rogue gallery origin story, with Catwoman, Oswald Cobblepot, Carmine Falcone, and the Riddler. He is not yet a paragon of justice but instead vengeance. In the case of Gotham's rogues, Catwoman, played by Zoë Kravitz, is not the famed Catwoman and is just Selina Kyle, Oswald Cobblepot is not exactly Kingpin yet, and the movie's antagonist is a serial killer who then becomes the Riddler through the movie.
One of the very distinct things in the movies was its balance in terms of the characters. There was a certain feeling of reality to each character, specifically Batman himself. Batman is only two years into his vigilante career, as seen in the film. He hasn't made the distinction between "Batman" and "Bruce Wayne" yet, nor is he perfect in terms of his technology, like the bat-mobile, which looks much more like a car than in other batman movies. However, the ability to grow into a perfect Batman with fierce tech and an untouchable persona is apparent.
Another thing to note about Pattinson's performance is that nothing about his character feels like the Bruce Wayne seen in other Batman movies. Instead, the movie portrays him as a man who has fully succumbed to the darkness of Batman. One who truly believes that "Bruce Wayne" is the mask.
Batman is not the only character with a phenomenal performance, but every antagonist, even if minor, is also well done. Reeves took Selina Kyle, a character that can come off as one-dimensional, and gave her depth and a backstory that makes her character infinitely more interesting.
Paul Dano's Riddler is filled with depth. He is unpredictable and eerie without being terrifying. He is the perfect main antagonist to fully enforce the takeaway that Batman influences his villains just as much as they influence him. Colin Farrell, who plays Oswald Cobblepot, the Penguin, is spectacular and unrecognizable. Between SFXs makeup and a change in voice, he looks genuinely scary and like a real mobster.
Along with exciting characters, the movie's settings look exactly like how I pictured Gotham. "The Batman" provides the best depictions of Gotham, based on New York City. It's an overpopulated metropolis filled with people constantly moving and billboards everywhere, but it is colored by darkness and sickly yellow lighting, crumbling old buildings, and it's always raining. It's a city where corruption and abuse of power riddles politics and police.
The movie is filled with spectacular fight choreography and music that add to the movie. The fight scenes are well choreographed and highly entertaining to watch. The musical scores for this movie which Michael Giacchino did, helped add to being completely immersed in the storyline. The movie's length almost went unnoticed with how many details there, whether a scene of action or dialogue.
In a scene towards the end of the movie, Selina Kyle mentions something along the lines of "Gotham is never gonna change." Every interaction between Batman and crime almost emphasizes this. With every crime Batman stops, there is one right around the corner. Even in terms of the movie's ending, when Batman finally finds and captures the Riddler, the city is still left in havoc and is flooded. When Batman finally realizes he can do more for this city and helps those stuck in the damage, there is that final scene of the Riddler in Arkham, and in the cell next to him is the Joker. There is a constant push and pull between good and evil in Gotham, and it's unclear if Batman is enough to push good to prevail.
Matt Reeves, the director of the movie, is a big fan of Batman, and so is the rest of the cast. Through all the interviews, press, and statements made regarding the movie, it is clear everyone is passionate about the movie and wants to give audiences something new when it comes to Batman, his villains, and side characters. Based on everything said about the movie and possible sequels, if any cast and crew are going to pull off a well-developed Batman storyline that is different from its predecessors while still keeping the core elements of Batman, it will be this one.
You may be interested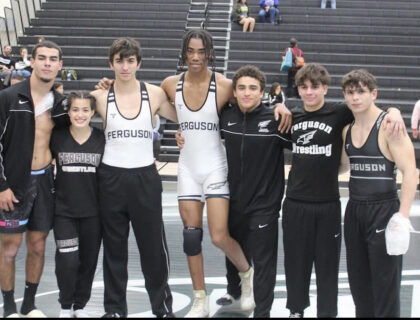 Senior Wrestlers Say Goodbye
Nicole Duran
- Jan 26, 2023
On Wednesday, January 18th the Falcons wrestling team matched up against West Minster, Hialeah Gardens, and Mater Academy. This event was special for…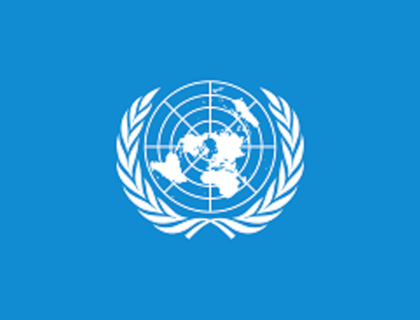 Club Spotlight, Student Life
0 shares11 views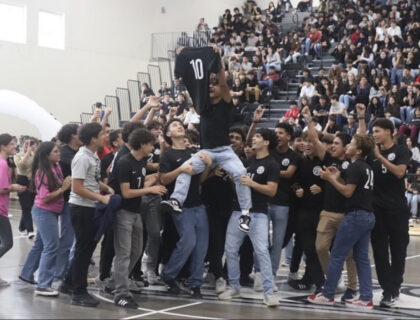 Student Life
0 shares11 views
Most from this category