Our Athletic Director, Mr. Andion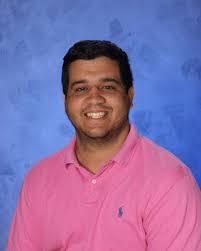 Ferguson's very own sports director, Mr. Andion keeps the school buzzing and fans wanting more from our student athletes. Throughout the year, he ensures that students have the finest high school experience possible and oversees the school's athletics program.
Mr. Andion has always been intrigued in sports. He began his career working with children in the eighth grade, when he became a camp counselor. He had always wanted to be a teacher with coaching being his passion.
Mr. Andion's love of coaching has allowed him to form long lasting, memorable relationships with the students he has taught. "I love working here. It's been a great experience and I never want to leave. All the people that have affected me here have only loved me. I've been to ex-players and students' weddings, so I see a full circle in my profession. Being at Ferguson is constantly about building a community with athletics, going to games, and supporting the school."
Mr. Andion never imagined becoming an athletic director during his high school or college years. Nevertheless, he was passionate about basketball and coaching from an early age. "I actually got the chance to coach and intern with a college team. And from there, my passion just grew. The opportunity to become an athletic director eventually came and I took it. I am very passionate about how sports affect and impact students in their daily lives."
Mr. Andion began working at Ferguson in 2006 after spending a year each at Miami Springs and Doral Middle Schools and has remained here ever since. He has coached both the girls and boys JV basketball teams. He has also coached the boys varsity golf team, as well as assisting with baseball on occasion. But, before being the athletic director, he worked as an assistant director, which helped him learn more about the position and decide if he wanted to be an athletic director in the future.
Mr. Andion's knowledge is the outcome of his experiences as a basketball coach to young kids throughout the years. He adds that initially, it took him some time to acclimate to various sports because he had previously only played basketball. However, after becoming the sports director, he learnt how to interact with athletes from many sports and prioritize their needs.
Mr. Andion, as sports director, verifies that all schedules are fulfilled and that all referees are entered into the school's system for the athletes' games. He also focuses on making sure that the school has a strong fan base, and most importantly, guarantees that student-athletes must be students first and athletes second. Lastly, he ensures that the athletes have a strong coaching team and that they are growing in their sport is critical to victory and success.
Another important aspect of being successful in sports is confirming that the equipment and materials utilized are up to standard and extraordinary. "I make sure that the coaches always have what they need. One of the things that I want to do is ensure that our football field is treated and properly redone, along with the bleachers and school board in the next couple years."
Despite Mr. Andion's contributions to Ferguson's success, the victory did not come lightly nor did it come quickly. "One of the biggest things I struggled with at first was learning how to be humble and learning how to work with other athletic directors, seeing that there are better ways of doing stuff. Instead of wanting to do things my way, I had to learn to work with others. This is a huge teamwork job, and you have to have good teamwork between coaches, other athletic directors, and other schools."
Renovation of the gym had been a 3 year process, with many designs being worked on and tweaks along the way. During the refurbishing process, Mr. Andion shared that the air conditioner broke, and the AC company was not able to fix it right away, which meant the project had to be delayed. As the long process came to an end, however, a sense of accomplishment set in. "It was very fulfilling and I was relieved that it was finally complete. But again, the whole 3 year process, getting a lot of people's input in the administration, and having the company work together was a lot to handle."
Mr. Andion inspires a vast group of individuals around Ferguson time and time again. He consistently brings an upbringing spirit, optimism, and grin on our faces. "What makes me so spirited for the school is seeing the students themselves be spirited. That makes the high school experience better overall. It really is all about the sports!"
You may be interested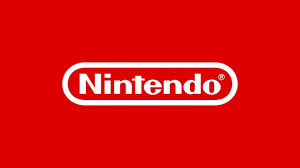 Arts & Entertainment
0 shares1 views
Nintendo Direct: What To Expect
Isabella Jimenez
- Sep 26, 2023
Responsible for the production of well-renowned characters and franchises such as Mario, Kirby, and Pokemon, Nintendo is a highly respected video game company…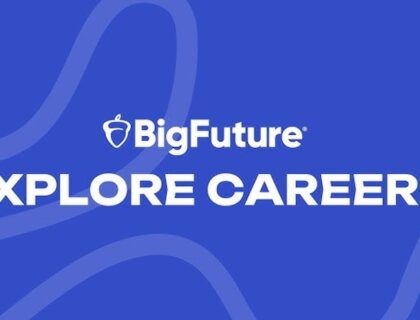 Most from this category