Florida House of Representatives Passes Divisive "Don't Say Gay" Bill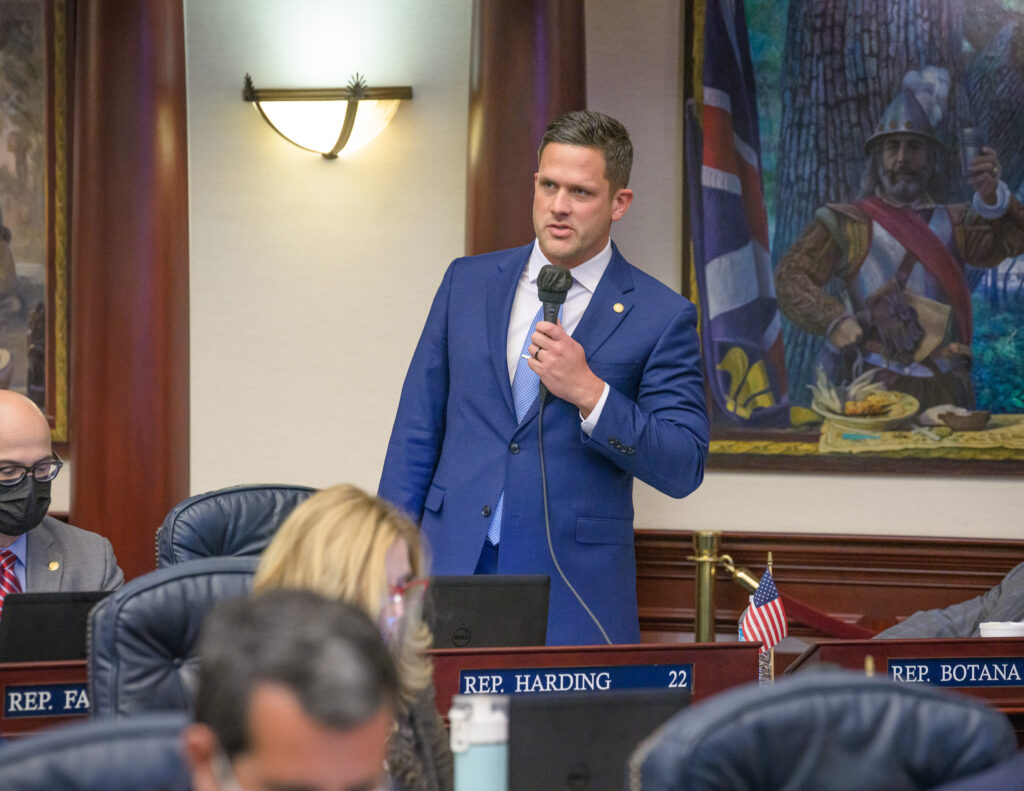 On Thursday January 20th, Florida's State House and Employment Committee passed the "Parental Rights in Education" bill, or what many have since referred to as the "Don't Say Gay" bill in Florida schools.
Originating in the Tennessee House as the "No Promo Homo" laws, both bills draw parallels in the fact that parents of children in school reserve the right to bar any discussion on LGTBQ topics or forms of awareness involving any other sexual orientations besides heterosexuality from the classroom if they are not considered "age or developmentally appropriate" — the only distinction being that in Tennessee, it stretches from grade levels K-12 whereas in Florida the restrictions only affect children in K-8.
If said parents believe that discussion crosses that supposed boundary of discretion, they have the power to open an investigation and potentially sue the school for damages. The bill in Tennessee was killed while still in subcommittee, mainly due to advocacy from political coalitions such as the TTPC, or the "Tennessee Transgender Political Coalition."
Many Liberal, gay, and trans rights activists have identified this bill as another blatant attempt by the Florida government to further lessen and degrade the gay youth that is already constantly chastised and muted socially, as well as politically.
"This bill will erase young LGBTQ students across Florida, forcing many back into the closet by policing their identity and silencing important discussions about the issues they face," Sam Ames, director of advocacy and government affairs at the Trevor Project," stated to the press.
"LGBTQ students deserve their history and experiences to be reflected in their education, just like their peers."
Connections have been drawn to last year's "Fairness in Women's Sports Act" sparked controversy due to the transphobic implications of the legislation, effectively blacklisting them from participating in sports related activities with their cisgender counterparts.
Many then came to the defense of the trans community, who once again perceived this as an unnecessary measure taken to exclude them from freely living the way they identified themselves, whether as non-binary or of a certain sex. 
"This is yet another hate-driven attack from the governor and Republican legislators," said state Senator Shevrin Jones, Florida's first openly gay senator.
"At the end of the day, transgender kids are just kids."
The justification for that bill was very similar to the current "Don't Say Gay" bill which was to ensure the protection of a specific group over another.
"This bill is very simply about making sure that women can safely compete, have opportunities and physically be able to excel in a sport that they trained for, prepared for and work for," said state Sen. Kelli Stargel.
This statement invokes that this bill was meant to protect the drive and commitment cisgender female athletes had for sports, ensure that their hard work is paid off. However, this was done at the complete expense of the same drive and commitment trans athletes put into their craft. 
It is labeled the "Parental Rights in Education" bill, because as previously stated, in theory it is supposed to protect children from being exposed to content and discussions that can be harmful for their age. 
"This bill is about defending the most awesome responsibility a person can have: being a parent," Florida state Representative and originator of the bill, Joe Harding, stated publicly. "That job can only be given to you by above."
However, conversations that may be considered too expletive for one child are what crucially aid the mental health of another, as well as raise their confidence in their own body and personal choices. 
"This will kill kids," tweeted Chasten Buttigieg, husband of transportation secretary and former presidential candidate Pete Buttigieg, stating Governor Ron Desantis has made Florida an exceedingly difficult place for LGBTQ+ youth to live in. "You are purposefully making your state a harder place for LGBTQ kids to survive in."
In light of this bill's passing, many statistics have been presented highlighting the fact that LGBTQ students must not be pushed aside, and equal measures should be taken to protect them. 
As the previously referenced Trevor Project organization has shown the ramifications of schools being ignorant towards gay and trans youth, in comparison to the positive effects that educating and spreading awareness can have. 
A recent study conducted by them showcased that LGBTQ students who were educated on other gay individuals and issues in schools last year were 23% less likely to report a suicide attempt compared to ones that do not get any exposure to that content. 
In a yearly survey conducted centered around the health of gay and trans youth, they stated that 42% of LGBTQ+ minors reported thoughts on seriously considered attempting suicide in the past year. Exactly 70% stated that they were not in a good mental state and 94% accounting recent politics as a reason why.
The variable in these numbers is the amount of students who go through experiences that deteriorate their mental health, such as sexual discrimination in schools and in their homes, or abuse, and do not report it.
As alongside the restrictions, the Florida government and schools also perform a lackluster job of allowing LGBTQ youth to reach out for professional help and support. 
"This data underscores many of the serious challenges experienced by LGBTQ youth over the last year and should serve as an urgent call to action," issued the organization in a public statement.
Another concern of the bill is that it would essentially out all LGBTQ students to parents and schools, which crosses another line of boundaries and personal ethics that would also create an uncomfortable environment for said children. 
This bill has been identified by many as yet another indicator to Florida's unjust irresponsibility and mishandling of an LGBTQ youth who seem to continuously be set apart from society. Seemingly setting an agenda to prioritize the wellbeing and education of cisgender students over others in an almost hierarchal fashion has proved to have clear consequences. 
Thus, with laws being passed that will only continue highlighting their flagrant disregard will only result in even more inadequate circumstances for minors facing internal conflicts with or being ridiculed due to their sexuality.
"This legislation is meant to stigmatize LGBTQ people, isolate LGBTQ kids, and make teachers fearful of providing a safe, inclusive classroom. The existence of LGBTQ students and parents is not a taboo topic that has to be regulated by the Florida Legislature," stated Equality Florida, another political advocacy group for LGBTQ rights.
You may be interested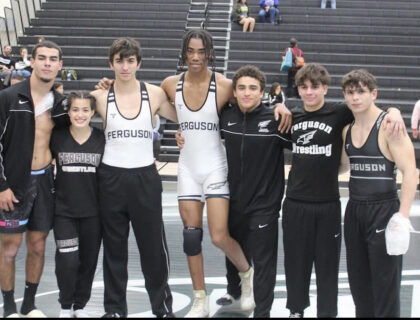 Senior Wrestlers Say Goodbye
Nicole Duran
- Jan 26, 2023
On Wednesday, January 18th the Falcons wrestling team matched up against West Minster, Hialeah Gardens, and Mater Academy. This event was special for…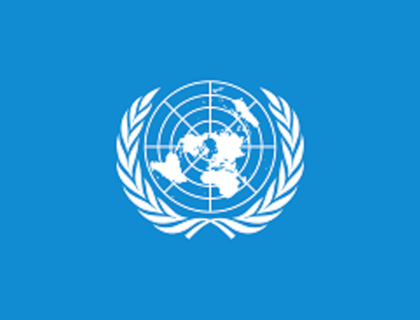 Club Spotlight, Student Life
0 shares11 views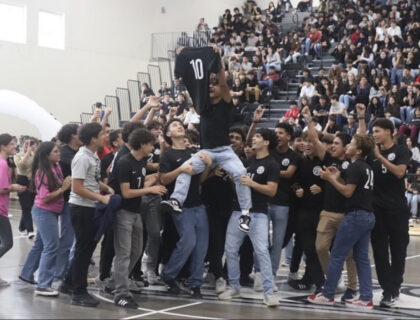 Student Life
0 shares11 views
Most from this category